Kevin Owens Return Update: WWE Superstar Expected to Make a Comeback Soon
Kevin Owens' absence due to knee injury left a hole in Monday Night RAW's roster, but it seems WWE fans finally have a window for his return.
According to Dave Meltzer on Wrestling Observer Radio, Owens is due to make his in-ring return in late February, early March. However, Meltzer also said that with WrestleMania 35 taking place in early April that WWE may just hold off on his return until after.
This new return window is better than earlier reports that had Owens out for eight months after undergoing double knee surgery. That would have put his return anywhere from February to June. But Meltzer's latest report has Owens making a speedy recovery.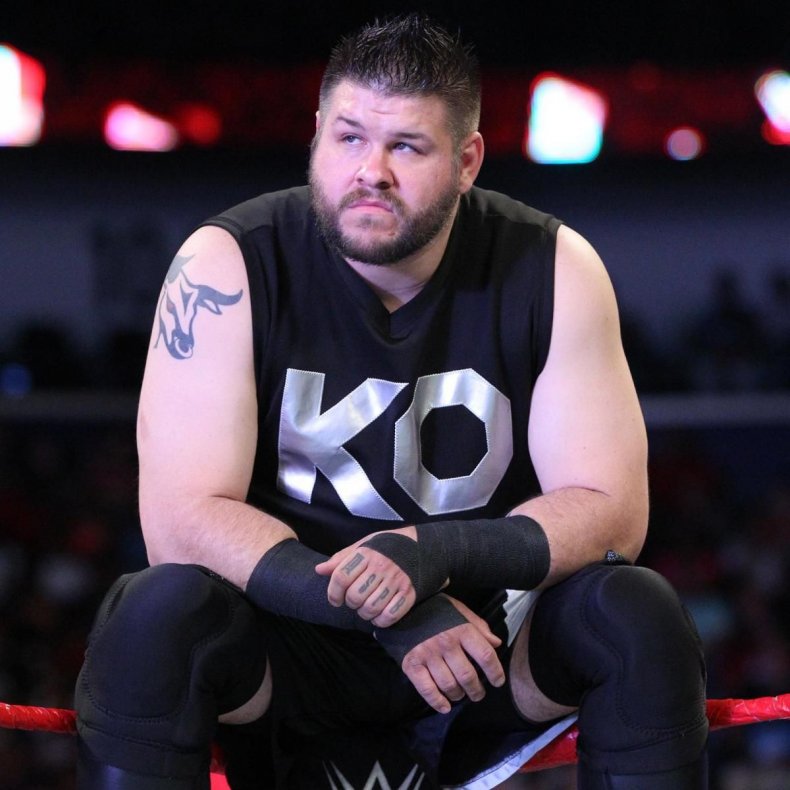 It seems like a long time since Kevin Owens was on WWE television. KO teamed with Elias against Bobby Lashley and John Cena at the Super Show-Down event in Australia back on October 6. The following Monday Night RAW, Owens would lose to Lashley in a singles match. Bobby would attack KO after the match, solidifying Lashley's heel turn and writing Owens off of television and out of any storylines.
Owen's injury and surgery had a major impact on the second season of WWE's Mixed Match Challenge and his partner, Natalya. The "Queen of Harts" would find a new partner in Bobby Roode following Owens' exit.
KO's double knee surgery mirrors injuries to his good friend Sami Zayn who had double rotator cuff surgery in June. Zayn revealed in an interview that he injured one shoulder during a Live event against Jinder Mahal and shortly after his other shoulder, which was bugging him for awhile, began to act up again. Sami would undergo double shoulder surgery to correct these issues. There is no confirmed return window for Zayn, but he is expected to be back on WWE television sometime in 2019.
WrestleMania 35 is set to take place Sunday, April 7 at MetLife Stadium in New Jersey.
What do you think of Kevin Owens' possible return time? When do you want to see him return? Let us know in the comments section below.