WWE's Lars Sullivan Releases Statement on Past Racial and Homophobic Comments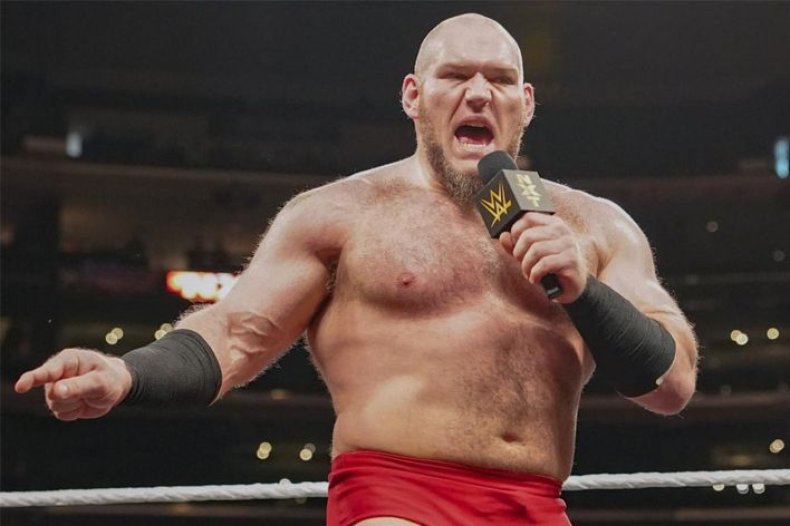 WWE Superstar Lars Sullivan released a statement after the discovery of more posts he reportedly made on a community forum that contained racist and homophobic language.
In a statement released to media through the WWE, Lars Sullivan - real name Dylan Miley - commented on his past behavior saying, "There is no excuse for the inappropriate remarks that I made years ago. They do not reflect my personal beliefs nor who I am today, and I apologize to anyone I offended."
A Reddit thread was posted earlier this week listing and compiling multiple posts Sullivan made that date back to 2008. Some of the topics in his posts were in regards to race, members of the LGBT community and people with mental health issues.
Ironically, plans for Sullivan in January were reportedly scrubbed after weeks of buildup because the superstar suffered an anxiety attack.
WWE Superstars Big E and Kalisto responded to fans asking their thoughts on the Lars Sullivan situation.
Bryan Alvarez, host of Wrestling Observer Live, told a caller on his show that Sullvan's comments were known to WWE officials..
"It is zero mystery in WWE that he did this," Alvarez said. "They knew this when they hired him. They have known this forever. They are not going to fire him. How is Lars going to react to this? I don't know. I don't know how he is going to respond to Big E and apparently other people in the locker room being unhappy with what he posted on the internet."
Alvarez added, "In WWE's minds, he did this and he apologized for it. He told them that he was wrong and that he was remorseful and in their minds, it is a done deal."
This isn't the first time Sullivan's online history was uncovered. Back in November 2018, Ringside News reported about one particular racially-charged exchange Lars had on a forum he was then banned from.
Lars Sullivan was signed to WWE in 2013, making his NXT television debut in 2015 before being called up to the main roster in 2018. Sullivan is currently wrestling as part of the SmackDown Live roster but was seen on Monday Night RAW as part of the new "Wild Card Rule."