WWE Monday Night RAW Live Results: Fallout from Fastlane
Tonight's Monday Night RAW, which following the Fastlane pay-per-view, will surely have a lot of implications on WrestleMania 35 as the WWE Universe heads closer to the show on April 6.
For starters, the RAW Women's Championship bout at WrestleMania is now set. Ronda Rousey got involved in Charlotte Flair and Becky Lynch's match on Sunday, causing a disqualification that insured Becky will be inserted into the championship match. Now that the match is finally on the card, how will all three competitors react tonight? And what's next in the weeks to come?
Tonight should see more of the aftermath from Ric Flair's 70th birthday party celebration, which was crashed by Batista. Last week, Triple H called out The Animal asking him to show up on RAW this week. After no-showing the RAW in Philadelphia, will Batista make his presence known this week in Pittsburgh? This is all likely setting up a one-on-one match at 'Mania, but having the two in the ring together for the first time since SmackDown 1000 should be a sight to see.
One match is confirmed for tonight's Monday Night RAW. According to WWE.com, Finn Balor puts his Intercontinental Championship on the line against Bobby Lashley. Will Balor hold onto the title as the road to 'Mania gets shorter?
The WWW Universe were treated with a Shield reunion at Fastlane, but where do the three Hounds of Justice go from here? Seth Rollins has a Universal Championship match against Brock Lesnar at WrestleMania, but what does the show have in store for Roman Reigns and Dean Ambrose? The Shield will start tonight's episode to give a farewell speech. Let's see how well that goes.
Nia Jax and Tamina were defeated by Sasha Banks and Bayley on Sunday's show, but they weren't pleased with the result. They took out their frustrations in a brutal post-match attack on the Boss n' Hug Connection. Even WWE Hall of Famer Beth Phoenix got involved, which inspired Natalya to come out, too. The Women's Tag Team division is getting interesting (and crowded) and tonight's show will lay the seeds for what fans can expect in April.
A lot is expected to happen tonight, and here's everything that happened on the March 11 episode of Monday Night RAW.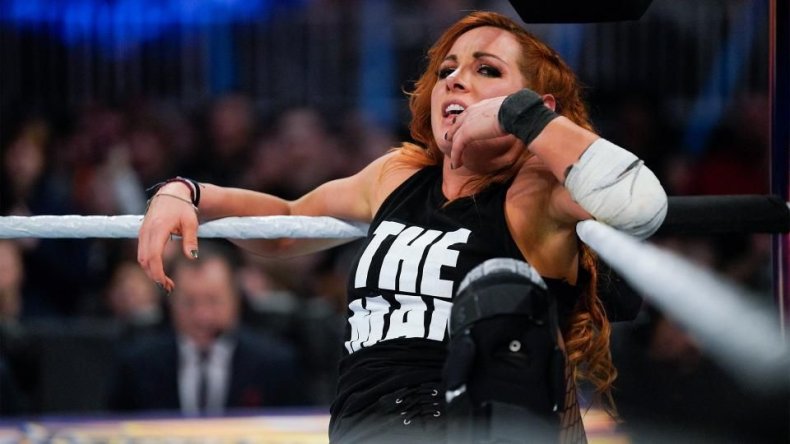 WWE MONDAY NIGHT RAW RESULTS
Opening Segment
The Shield come out to start the night. Roman says that there is no regrets for getting the Shield back together for one more night and he thanks Seth and Dean for doing him that favor.
All three men have unfinished business. Roman says he wants to have a one-on-one match on RAW for the first time in five months, and no one knows what Dean has going on and that's why they love him. As for Seth, Roman says he's going to get that Universal Championship at WrestleMania.
The three men do the Shield fist pose before Roman and Dean leave.
Seth is left in the ring, and is interrupted by Paul Heyman. Seth lists off the opponents that Brock Lesnar almost lost to (AJ Styles, Daniel Bryan, Finn Balor), and that Lesnar seems to have problems with men of Seth's stature. And with due respect to those men, Seth has the skills to take out Lesnar.
Heyman says that Lesnar was not prepared for any of those matches because his opponent changed at the last second. Paul says that Seth thinks he knows Brock Lesnar, but he doesn't so he plays a hype package for Lesnar.
While Seth is distracted, Shelton Benjamin appears from behind him and hits a German Suplex.
Seth Rollins vs Shelton Benjamin
Paul Heyman is on commentary. He announces that Lesnar will be on RAW next week to answer any questions the commentary team has. Benjamin is implementing many of Lesnar's moves, including German Suplexes and even tries to end the match with an F-5.
Seth Rollins wins via pinfall after a Stomp.
Bobby Lashley vs Finn Balor (c) - Intercontinental Championship Match
Lio Rush is not at ringside, he is still recovering from injuries suffered last week when he was steamrolled by Braun Strowman.
Lashley pins Balor after a spear in midair. The finish was set up by Lio Rush who rang the bell to distract Balor.
Baron Corbin Interview
Charlie reminds Corbin of what he said about Roman and his leukemia coming back. Corbin says that he's back and that's great, but he says that Roman isn't 100 percent and that he's going to show him that he's not ready.
Ronda Rousey Promo
Rousey heels on the crowd. She says that the fans would be destroyed if they weren't behind a barrier. And that's why she did what she did at Fastlane. She wants to make sure that she shows the WWE Universe she will destroy Becky and Charlotte.
Before she leaves, Dana Brooke comes out and says that she is coming out to fight for the women's locker room and to prove that she belongs in the WWE. She may not be a household name or on the tv every week, but she wants to fight Ronda since she has an open challenge the night after a pay-per-view. Ronda decimates Dana and doesn't even bother putting Dana in an Arm Bar.
Aleister Black/Ricochet vs Bobby Roode/Chad Gable
Aleister pins Roode after a Black Mass
After the match, The Revival attack Black and Ricochet at the top of the ramp.
Moment of Bliss
Bliss says she will announce the host of this year's WrestleMania. After going through the names of past hosts, she reveals that she will be the host of WrestleMania 35.
Braun Strowman Interview
Charlie Caruso asks Strowman if he went to far choking out the SNL guy. A backstage hand approaches Strowman and says that he has a car. Colin Jost sent Strowman a brand new sports car.
Strowman proceeds to destroy the new car piece by piece. He tells the stage hand that he will find Michael Che and Colin Jost in New York.
Elias Segment
Elias says he's great being back in his hometown of Pittsburgh, but he's great now because he left. He told Antonio Brown to leave this town too and he listened. Elias is interrupted by No Way Jose, but Elias takes him out.
Nia Jax (with Tamina) vs Natalya (with Beth Phoenix)
Before the match, Natalya says that she had a lot of thinking about who has her back. She thought she had Ronda Rousey as a friend, but she didn't know her as well as she thought. Beth Phoenix comes out to be in Natalya's corner.
Nia Jax wins via disqualification after Beth gets into the ring and takes out Nia.
After the match, Sasha Banks and Bayley jump Tamina and Nia Jax at gorilla position.
Triple H and Batista Segment
Triple H comes out to the ring and calls out Batista. Batista comes out to the ramp with a ton of security. Batista doesn't say anything, but Triple H calls him out. Batista says that the biggest mistake Trips has done is always underestimating him.
Triple H says he's not going to give Batista anything but a fight.
Batista says he quit because he wanted to go as far away from Triple H as possible because he always kept him down. Until Triple H gives him what he wants, he will continue to hurt the ones he loves. He wants a match against him at 'Mania.
Triple H gives him the match. Batista thanks him, and says that he wanted one last match and to give Trips his. Triple H makes the match a No Holds Barred Match.
Kurt Angle Promo
Angle talks about his time in Pittsburgh, the Olympics and his time in the WWE. He announces that he will have his last match at WrestleMania.
Kurt thanks the Superstars in the back and the WWE Universe for making his time in the company so much fun. But he wants to have one more match in his hometown. Apollo Crews comes out to challenge him.
Kurt Angle vs Apollo Crews
Angle wins via pinfall after an Angle Slam
Roman Reigns vs Baron Corbin
Before the match, Drew McIntyre blindsides Roman and takes him out.
Backstage
Roman is taken to the back where he's helped by Seth and Dean. Ambrose storms off and runs into Triple H. Dean tells him that he wants Drew McIntyre tonight in a Falls Count Anywhere match. Triple H grants it.
Dean Ambrose vs Drew McIntyre - Falls Count Anywhere Match
McIntyre wins via pinfall after a Claymore Kick while Dean's head was caught in a guard rail.