WWE Monday Night RAW Recap: Lana and Bobby Lashley to Marry Tonight
It's the final Monday Night RAW of 2019 (and the decade) and the WWE is putting on an event that fans can't miss. The wedding of Bobby Lashley and Lana.
In all seriousness, the storyline between Lashley, Lana and Rusev has been polarizing but it's getting a reaction and tonight might be where it all ends (hopefully). Following Rusev and Lana's divorce, Lashley proposed to his girlfriend at the behest of Lana herself. Now that we're getting an on-air wedding shenanigans will likely occur.
Will the newly single Rusev wreck the wedding or will someone else crash the party? Will Lashley and Lana go through with the nuptials? Fans will have to watch and find out.
Elsewhere, Aleister Black and Buddy Murphy will have a rematch of their bout at TLC tonight. Black got the victory over Murphy at the pay-per-view, but Buddy feels he can hand Aleister's first singles loss on the main roster. It'll be interesting to see what happens, but fans can expect both men to put on another great match.
Newsweek subscription offers >
Rey Mysterio lost the US Championship at MSG last week to Andrade, so where does Mysterio go from here? He does have a bone to pick with Seth Rollins and the Authors of Pain after what happened last week. The AOP took it to Samoa Joe who was on commentary so a tag match looks to be in the cards for both sides.
Andrade, on the other hand, now has his first championship in the WWE. How will he act as the defacto top champion of RAW? And who will step up to challenge him first?
A lot is expected to go down on the December 30 episode of Monday NIght RAW. Here's a rundown of everything that happened.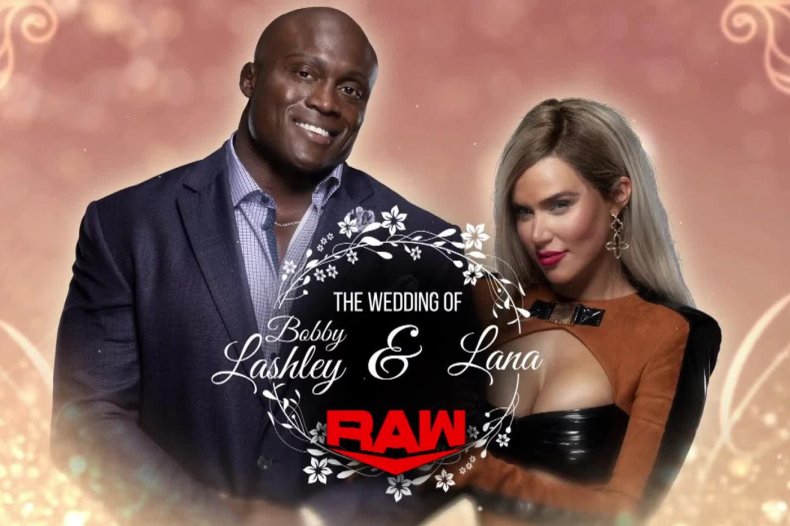 Newsweek subscription offers >
WWE MONDAY NIGHT RAW RESULTS AND RECAP
Opening Segment
Kevin Owens starts the night by showing a recap of what happened last Monday when Seth Rollins and the AOP beat him down. Owens says that he will keep calling out Rollins and the AOP every week no matter what.
Owens also says that Rey Mysterio is a legend and he looks up to him. He also says that their attack on Rey is the reason he lost the US Championship to Andrade at Madison Square Garden.
Seth Rollins and AOP come out. Rollins says that these attacks were brought upon them by the people. He has to be a good leader for the good of the roster and company.
Owens, Rollins and AOP start to brawl when Samoa Joe comes out. Joe eventually hits Rollins with the Coquina Clutch. KO brings a chair into the mix. A huge brawl ensues with security from the back coming out. They all fight for awhile before RAW goes to commercial.
Backstage
Samoa Joe and Kevin Owens are sitting in the locker room. KO says that if there had to be anyone by his side he's glad it's Joe. Security shows up to escort them out. KO and Joe say they have seven days to come up with their next plan. Joe threatens any security who touches him and the two leave.
Aleister Black vs Buddy Murphy
Black pins Murphy after two Black Masses
Backstage
Seth Rollins and AOP are escorted out
Erick Rowan approaches Lana and asks if he received a wedding invitation. When he finds out he didn't, he says he didn't want one anyways.
Erick Rowan vs Local Enhancement Talent
Rowan wins via pinfall after an Iron Claw
Charlotte Flair Promo
Charlotte announces she's entering the women's Royal Rumble. She also challenges anyone in the back to a match. Natalya answers the call.
Charlotte vs Natalya
In the middle, R-Truth and the rest of the 24/7 wrestlers run around the ring. Charlotte hits Eric Young with the Big Boot
Charlotte wins via submission after a Figure Eight
Liv Morgan Vignette
Liv says that she strikes when she's ready and she thinks she's ready.
Becky Lynch Promo
Lynch announces she will defend her RAW Women's Championship against Asuka at the Royal Rumble.
The OC Promo
Anderson and Gallows talk about being the best tag team on RAW after beating the Viking Raiders twice.
The Street Profits come out and say they beat The OC on their RAW debut.
AJ Styles calls The Street Profits lucky and that they should stick to their backstage schtick. The Profits make fun of The OC's name and Gallows tells them to have a match.
The OC (with AJ Styles) vs The Street Profits
Styles is ejected from ringside for his interference
Ford pins Anderson after a Frog Splash
Street Profits Promo
Backstage The Profits say that they defeated The OC again and that The Viking Raiders are on notice.
Curt Hawkins and Zack Ryder vs Drew McIntyre - 2 on 1 Handicap Match
Before the match, McIntyre gets on the mic and says that Ryder and Hawkins should be worried to face him.
McIntyre hits Hawkins with a Claymore and Ryder with a Future Shock DDT and pins them both at the same time.
Announcements
It's announced that Brock Lesnar will appear on RAW next Monday
A triple threat match for the RAW Tag Team Championships between Viking Raiders, Street Profits and The OC will go down next week
Rey Mysterio vs Andrade for the US Championship will also happen next week
Randy Orton Promo
Orton comes to the ring on crutches. He says that everyone knows that wrestling isn't easy and he hated having to be helped into the ring.
He says he's seen champions vacate titles. He brings up Edge and how he had his career ended due to injury. He says that he's going to be out a long time and that there is a chance he won't be able to come back. He says he promises that someone will be RKO'd at WrestleMania.
AJ Styles interrupts Orton. He teases Orton and tells Randy to hit him with the RKO because he doesn't believe he's hurt. AJ kicks one of Randy's crutches and says he'll wait for Randy at WrestleMania.
Orton gets on the mic and says that AJ is patient, but he's not. Randy then hits AJ with an RKO and reveals he's not really hurt.
Andrade (with Zelina Vega) vs Local Enhancement Talent
Before he ends the match, Zelina tells Andrade to hit the wrestler onto the concrete like he did with Humberto Carrillo.
Ricochet comes out for the save and tells Andrade that he took advantage of an injured Mysterio. He challenges Andrade to a match.
Andrade (with Zelina Vega) vs Ricochet
Andrade wins via pinfall after a Hammerlock DDT
The finish was set up when Zelina Vega tossed Ricochet from the top rope
Backstage
Andrade is asked about his match against Rey Mysterio next week. Zelina says Mysterio won't be a problem and that 2020 is the year of Andrade.
Lana and Lashley Wedding
Lana and Lashley's wedding goes on for awhile before Lana's first husband arrives and tries to explain to Bobby that Lana moves on from relationships to go bigger and better. Lashley slams him
A woman comes out saying she's Lashley's first wife. Lana slaps her out of the ring
Then Liv Morgan comes out and says that she came to WWE in love with someone. Bobby says she never touched this woman, but she says she's talking about Lana
Liv Morgan and Lana fight for awhile until security breaks them up
Finally, Rusev jumps out of the cake and beats down Lashley with Liv Morgan returning to take out Lana
WWE Monday Night RAW Recap: Lana and Bobby Lashley to Marry Tonight | Sports