WWE's Money in the Bank pay-per-view is this Sunday and the first show after WrestleMania will set the table for the rest of the year in the promotion.
The MITB contracts almost guarantees the winners a championship run in WWE and there are a lot of fresh faces in both the men's and women's ladder matches that could change their careers for the better.
With 11 confirmed matches on the MITB 2019 card, there's a lot going on and the official Newsgeek wrestling crew has their predictions ready. If you like a video format, you can watch us below.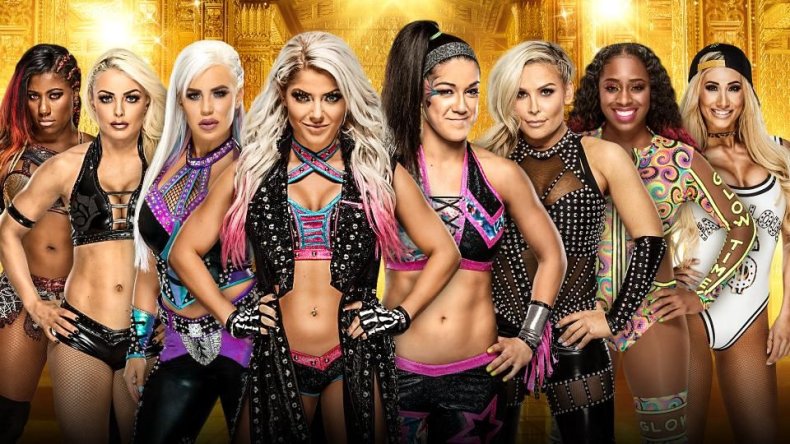 EMBER MOON VS BAYLEY VS DANA BROOKE VS ALEXA BLISS VS NATALYA VS NAOMI VS CARMELLA VS MANDY ROSE - WOMEN'S MONEY IN THE BANK LADDER MATCH
Like the men's ladder match, the WWE can go a few ways with the women's match. There are some obvious competitors who won't win like Carmella and Alexa Bliss (who already won the match in the past) but here's where Phil and Rocco differ.
Rocco sees Ember Moon getting the briefcase using her top-rope skills while Phil sees Bayley finally overcoming some major losses in recent weeks to position herself to take on The Man down the line.
Phil - Bayley
Rocco - Ember Moon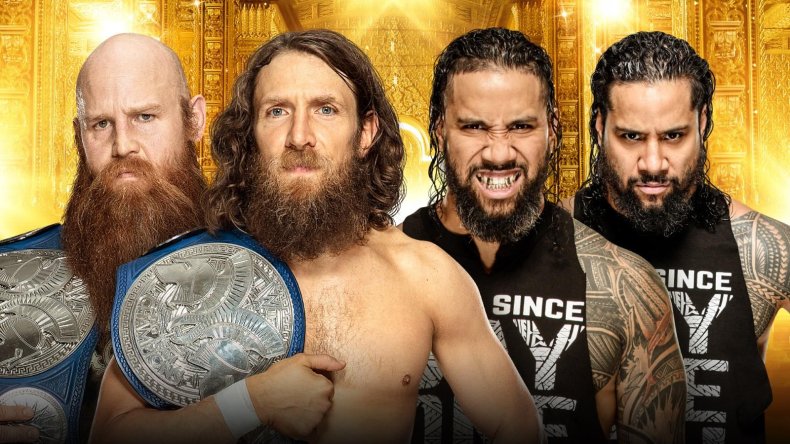 DANIEL BRYAN AND ROWAN VS THE USOS
Seemingly a throwaway match, both teams should put on quite the show. But since it's a non-title match, there's no reason for the newly minted SmackDown Tag Team Champs to lose, especially to a team on the RAW roster.
Also, with The Usos feuding with The Revival - who don't have anything on the MITB card - you can expect them to get involved.
Phil - Bryan/Rowan
Rocco - Bryan/Rowan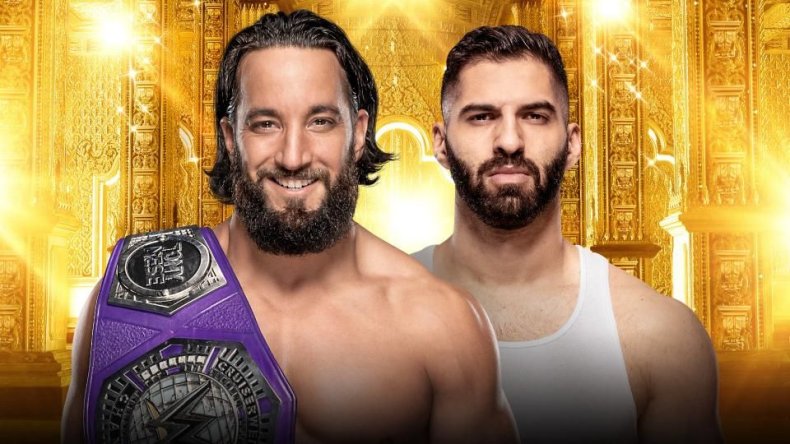 TONY NESE (c) VS ARIYA DAIVARI - CRUISERWEIGHT CHAMPIONSHIP MATCH
While Tony Nese winning the title at WrestleMania was a good story, his current run has been a bit lackluster. He can get on the right track with another great performance on the big stage as it seems too soon for him to drop the title to Daivari who is still establishing himself as the division's top heel.
Phil - Tony Nese
Rocco - Tony Nese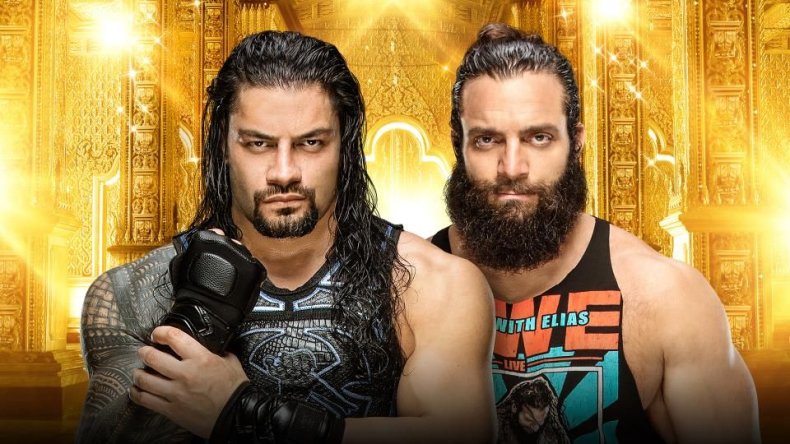 ROMAN REIGNS VS ELIAS
Here's where our panel differs. They both enjoy Elias' work and while a win over Roman Reigns would give him instant credibility, Phil doesn't see him defeating Reigns. Rocco is walking with Elias, as he believes he'll put out the victory somehow - possibly with the help of some heel friends.
Phil - Roman Reigns
Rocco - Elias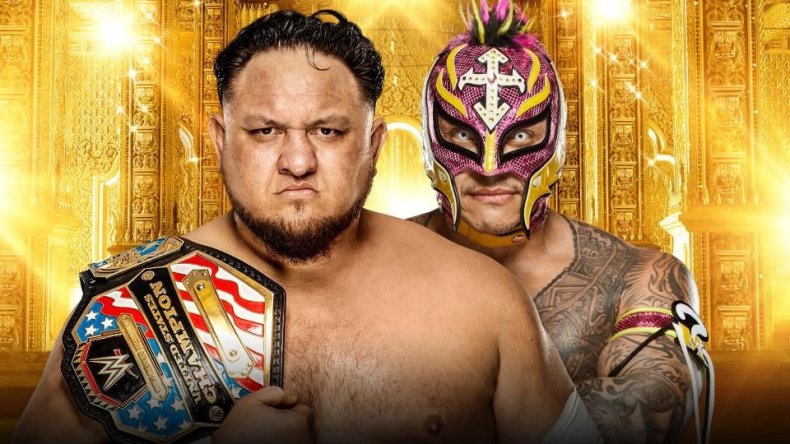 SAMOA JOE (c) VS REY MYSTERIO - US CHAMPIONSHIP MATCH
Rey Mysterio is looking to avenge his quick loss to Joe at WrestleMania, but neither Rocco or Phil believes he'll capture the US Championship match. The match itself should be good but we see Dominick getting the Coquina Clutch.
Phil - Samoa Joe
Rocco - Samoa Joe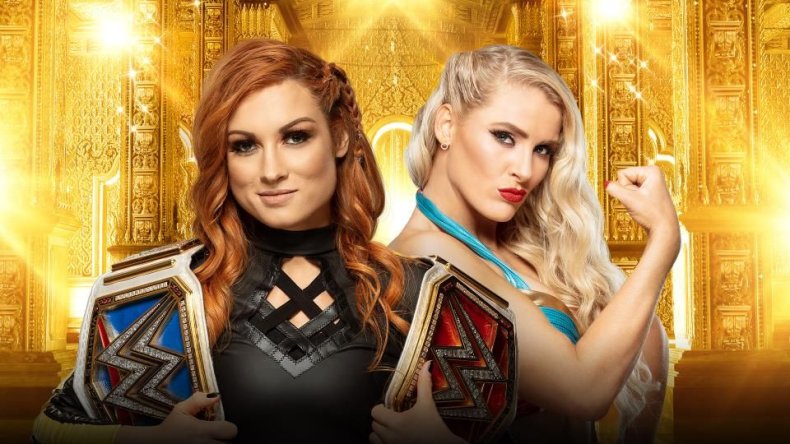 BECKY LYNCH (c) VS LACEY EVANS - RAW WOMEN'S CHAMPIONSHIP MATCH
The first of two matches for Becky "Two Belts." This one seems the easier to predict as it furthers the story of Lynch getting a little over her head while also remaining strong.
Lacey should come out looking strong in this one as she pushes Lynch to the limit, but Becky is leaving MITB with at least one of her belts.
Phil - Becky Lynch
Rocco - Becky Lynch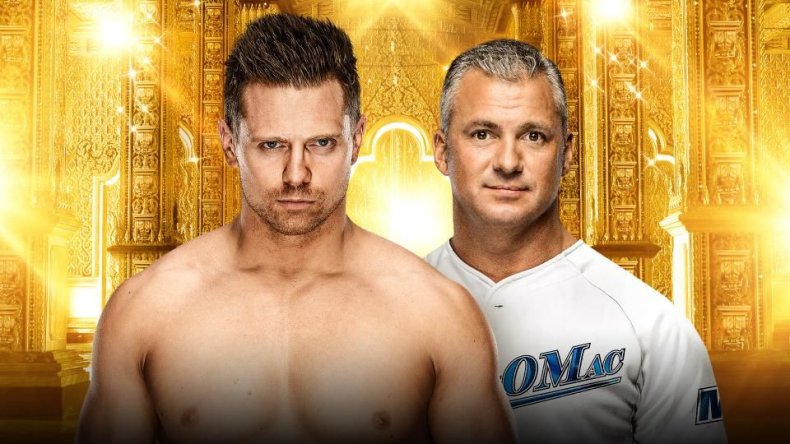 THE MIZ VS SHANE MCMAHON - CAGE MATCH
The Miz and Shane feud has been more entertaining than it had any right to be, but Phil feels this is where their story ends. After losing to Shane at WrestleMania, Miz needs to get his win back.
Rocco feels that Shane needs to keep his power as a dastardly authority figure and defeating Miz is a great way to do it.
Phil - Miz
Rocco - Shane McMahon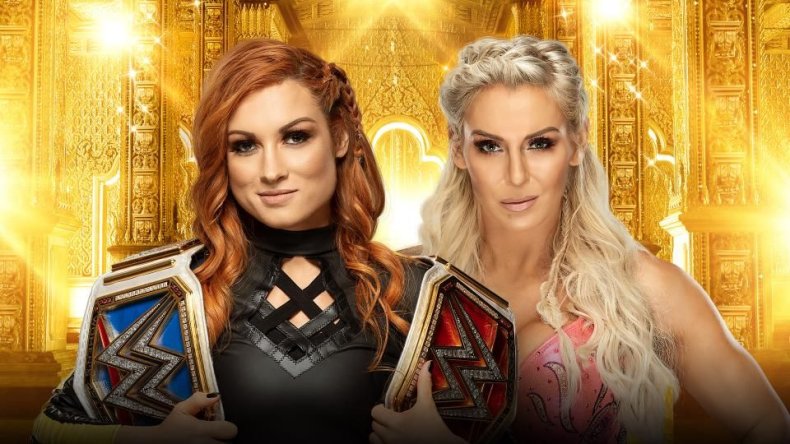 BECKY LYNCH (c) VS CHARLOTTE FLAIR - SMACKDOWN WOMEN'S CHAMPIONSHIP MATCH
The second of Becky's matches could go either way. We both feel that Lynch's reign as double champ is too short to lose it here, but losing to Charlotte - especially after already wrestling once - wouldn't be a terrible way to end it.
However, Rocco and Phil are going with Becky to come out on top.
Phil - Becky Lynch
Rocco - Becky Lynch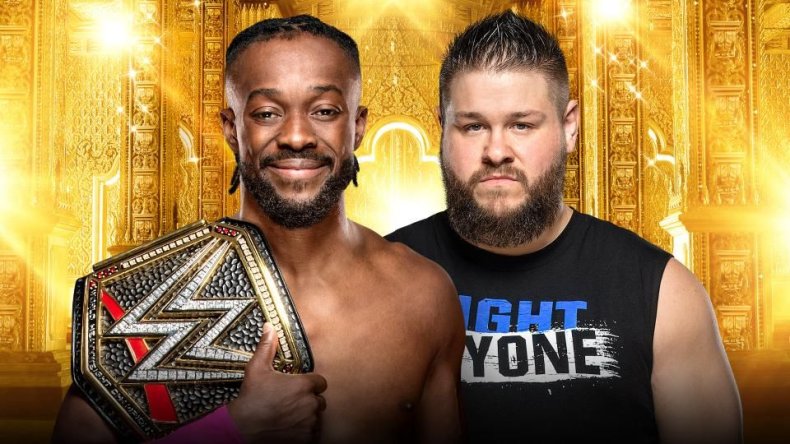 KOFI KINGSTON (c) VS KEVIN OWENS - WWE CHAMPIONSHIP MATCH
Kofi Kingston has done a great job of giving the fans fresh and new matchups for his WWE Championship. The story with Kevin Owens has been told magnificently but can KO take advantage of the reduced numbers of The New Day?
It would be a shame for Kofi to lose the title so soon after winning it and the two can continue their feud after this match so we both feel Kofi retains.
Phil - Kofi Kingston
Rocco - Kofi Kingston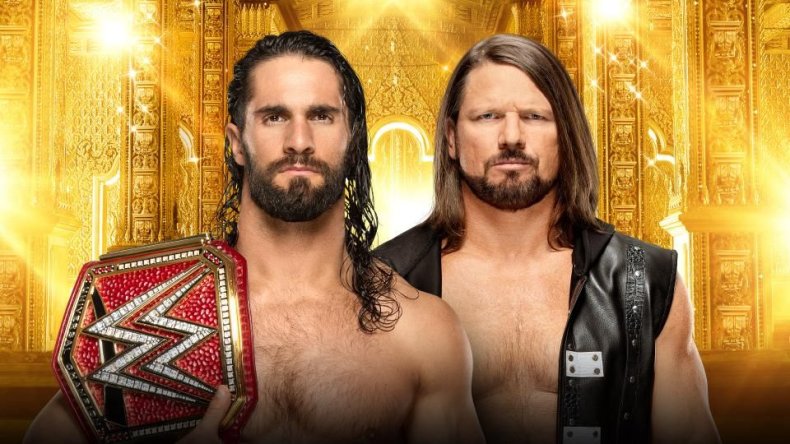 SETH ROLLINS (c) VS AJ STYLES - UNIVERSAL CHAMPIONSHIP MATCH
Seth Rollins vs AJ Styles is a dream match that should deliver on the action. But can AJ capture the title he hasn't held yet in the WWE? Phil feels that Seth needs to win, but AJ can get his heat back by turning heel at the end like Shinsuke did at WrestleMania.
Phil - Seth Rollins
Rocco - Seth Rollins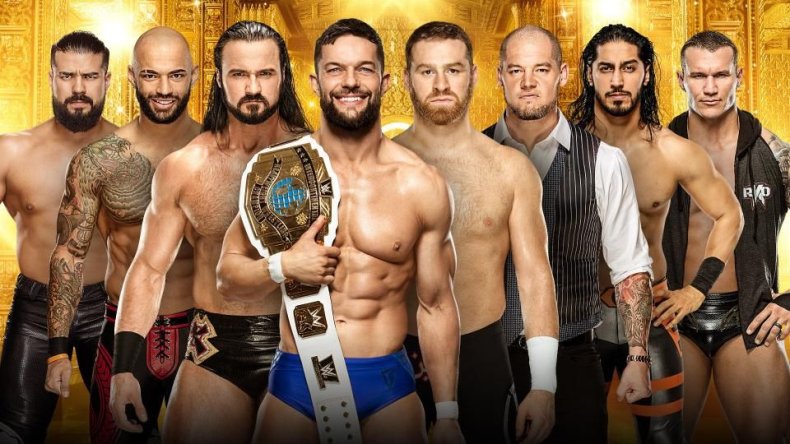 DREW MCINTYRE VS FINN BALOR VS RICOCHET VS BARON CORBIN VS ANDRADE VS SAMI ZAYN VS ALI VS RANDY ORTON - MEN'S MONEY IN THE BANK LADDER MATCH
There's a few ways the WWE can go in our opinion. Rocco sees Andrade capturing the briefcase and cementing his top star status on SmackDown Live. Phil, on the other hand, sees Drew McIntyre finally getting the briefcase and becoming the top heel of Monday Night RAW.
Drew seems destined to take on Seth Rollins for the Universal Champion, so giving him the MITB is the perfect catalyst for it.
Phil - Drew McIntyre
Rocco - Andrade
WWE's Money in the Bank pay-per-view will stream live May 19.
What do you think of our picks? Who do you think will win each match? Let us know in the comments section below.
Uncommon Knowledge
Newsweek is committed to challenging conventional wisdom and finding connections in the search for common ground.
Newsweek is committed to challenging conventional wisdom and finding connections in the search for common ground.
About the writer
Phillip Martinez is a game and culture reporter for Newsweek. Prior to joining Newsweek in 2018, he was a reporter and editor for iDigitalTimes and Player.One. A Bronx native, he graduated with his Bachelor's degree in Journalism from St. John's University in 2010. An avid Nintendo fan and wrestling mark, he's always looking to become a Pokémon Master while fantasy booking this year's WrestleMania. You can contact him at p.martinez@newsweek.com