WWE Superstar Randy Orton Reportedly Open to Talk with All Elite Wrestling
There seems to be a "WWE Superstar is heading to All Elite Wrestling" rumor every day, and a new report suggests a huge name has been open backstage about talking to with the new promotion.
According to Sean Ross Sapp of Fightful, Randy Orton said he is willing to speak with All Elite Wrestling. Here's what Sapp had to say about it:
"Now they did not reveal the name and I know who the name is. Now before I get into this, I am not saying that this person was offered a AEW deal. I'm not saying that happened because I don't if that happened. In fact, I asked people in AEW about this and I was told, 'We are not tampering. We are not doing that. Our approach is fresh and independent is the goal for a majority of our recruitment. What you're likely seeing is a particular agent trying to leverage more money out of WWE by possibly planting shit like this.' What I was told this afternoon, was that Randy Orton has been openly discussing his willingness to speak with All Elite Wrestling."
This report follows another rumor that dropped on Tuesday that AEW made an "outstanding" offer to a current, big time WWE superstar. Whether Orton is the name in question is unclear but from Sapp's report it would seem he's not.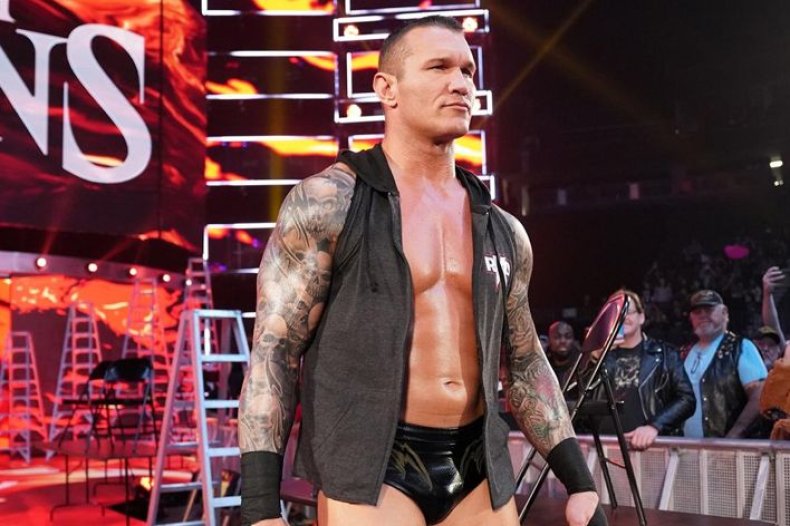 Orton is one of many WWE names rumored to be jumping ship to All Elite Wrestling. The reveal that Dean Ambrose will not sign a new contract with WWE when his current one expires in April has led to speculation about his future. Even before AEW's coming out party in January, rumors of Bill Goldberg joining the promotion started. Wrestling Observer Radio is even speculating that The Undertaker, long a WWE mainstay, may be open to offers after he removed all mentions of WWE from his social media following the decision to leave him out of WrestleMania.
As we get more information about All Elite Wrestling, the picture of who is signing to the roster and who is not will become more clear.
All Elite Wrestling was formally announced on January 1 during a special episode of Being the Elite, a vlog series that follows wrestlers Cody Rhodes, The Young Bucks, Kenny Omega and more as they participate in shows and create storylines within their own universe.
An official press conference was held on January 8 to discuss some details regarding the promotion and reveal the first wrestlers signed to the promotion. Its first show, Double or Nothing, was also announced at this press conference.
All Elite Wrestling is getting ready to host its ticket announcement party for Double or Nothing on Thursday, February 7. Not only will ticket information be announced, but fans can expect some news regarding the promotion's roster.
What do you think of this new report that Orton wants to talk with AEW? Who do you want to see in the new promotion? Let us know in the comments section below.