WWE SmackDown 1000: Returns, Matches and Everything You Need to Know
WWE will celebrate the 1000th episode of SmackDown on Tuesday, Oct. 16 and it's expected to be a huge show, with returning Superstars and stellar matches as the blue brand looks toward Evolution and Crown Jewel.
The festivities will begin at 8 p.m. EDT live from Washington D.C., and there's already some confirmed matches for SmackDown 1000 that will have implications for the upcoming Crown Jewel pay-per-view in Saudi Arabia.
If you want to know what to expect from SmackDown 1000, here's the confirmed matches and all the returning stars expected to be there.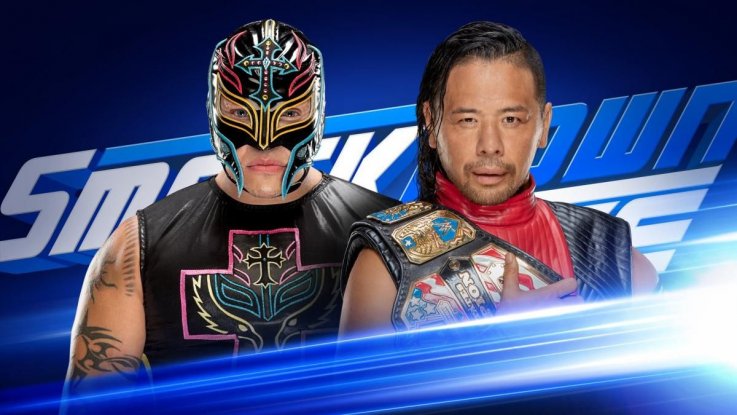 CONFIRMED CARD
According to WWE.com, two confirmed matches are planned for SmackDown 1000, both World Cup qualifiers for Crown Jewel.
While both will set up future matches in Saudi Arabia, fans should expect a few more confrontations as well, along with the various appearances from former Superstars.
Here are the two confirmed matches for SmackDown 1000.
Rey Mysterio vs Shinsuke Nakamura - World Cup Qualifying Match
Rusev vs Miz - World Cup Qualifying Match
RETURNING STARS
WWE has slowly revealed some of the former Superstars who will appear at SmackDown 1000. Most of them make sense, like Rey Mysterio who was one the pillars of the greatest era of the blue brand. Others like the group, Evolution never made an appearance on SmackDown. The group consisting of Triple H, Ric Flair, Randy Orton and Dave Bautista will reform for the first time in years on the 1000th episode.
Here are the confirmed Superstars scheduled to appear on SmackDown 1000. There's always the possibility of others popping up throughout the show, so keep your eyes peeled.
Rey Mysterio
Evolution
Edge
Undertaker
What are you looking forward to during SmackDown 1000? Any other superstars you hope pop up tonight? Let us know in the comments section below.
WWE SmackDown 1000: Returns, Matches and Everything You Need to Know | Culture