Roman Reigns Leukemia: WWE Star Announces Diagnosis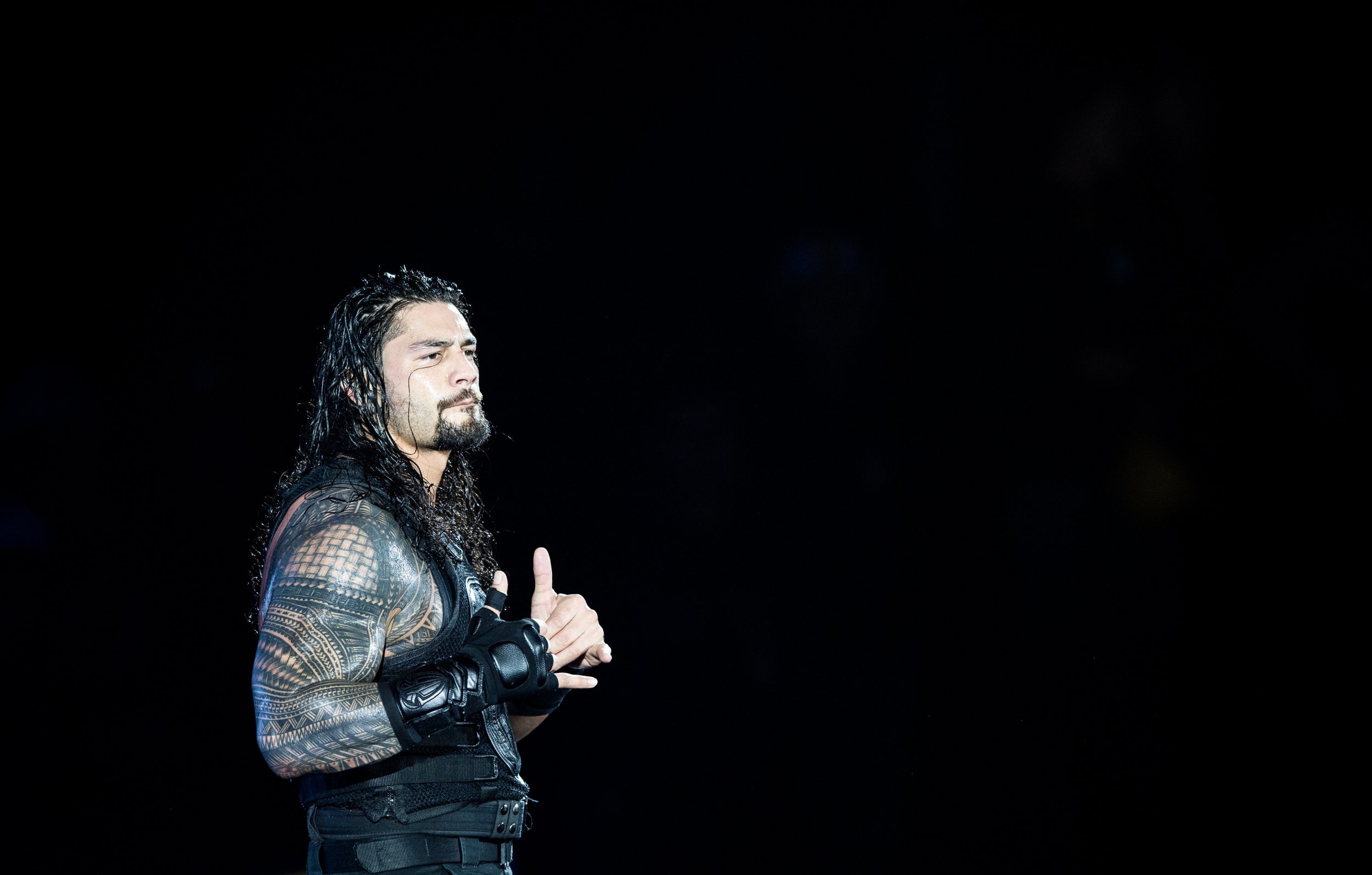 WWE Universal champion Roman Reigns announced he is battling leukemia during the opening segment of Monday Night Raw this week.
"My real name is Joe and I've been living with leukemia for 11 years and unfortunately it's back," Reigns revealed. "And because the leukemia is back I cannot fulfill my role, I can't be that fighting champion and I'm going to have to relinquish the Universal championship."
Reigns, whose real name is Joe Anoa'i, revealed that he remains optimistic in his second battle with the disease and plans on making a full recovery before returning to the squared circle.
"When I was 22 years old I was diagnosed with this and very quickly I was able to put it in remission," Reigns said. "But I'm not going to lie, that was the hardest time of my life. I didn't have a job, I didn't have any money, I didn't have a home and I had a baby on the way. And football was done with me. But you want to know who gave me a chance? The team that gave me a chance was the WWE.
"And when I finally made it to the main roster and was on the road they put me in front of all of you, the WWE Universe and to be honest y'all have made my dreams come true. And it didn't matter if you cheered me, it didn't matter if you booed me, you've always reacted to me and that is the most important thing. And for that I have to say thank you so much."
"But I want to make this clear, by no means is this a retirement speech," Reigns added. "Because when I'm done whuppin' leukemia's a** once again I'm coming back home. And when I do, it's not going to just be about titles and being on top, no, it's about a purpose. I am coming back because I want to show all of you, the whole world, I want to show my family, my friends, my children and my wife that when life throws a curveball at me, I am the type of man that will stand in that batter's box, I will crowd the plate, I will choke up and I will swing for the fences every single time. Because I will beat this and I will be back so you will see me very very soon."
After placing the Universal championship on the ring canvas, Reigns was joined at the top of the stage by fellow Shield members Seth Rollins and Dean Amborse, who embraced him with tears in their eyes before participating in the group's signature pose.
Reigns didn't participate in last weekend's live events and it was initially reported by Barstool Sports' Robbie Fox that he was "injured," although Fox reiterated that he was unaware of the leukemia diagnosis, which he referred too as "shocking."
Reigns has served as one of WWE's top superstars for several years and has been regarded by many as the heir to John Cena as the company's franchise player.
Along with his recent Universal championship reign, the third-generation superstar is also a former three-time World Heavyweight, Intercontinental, Tag Team and Universal champion and is a member of the legendary Anoa'i family Samoan wrestling dynasty.