WWE SummerSlam 2018 Predictions: Will Roman Finally Defeat Brock Lesnar?
The biggest party of the summer descends on Brooklyn on Aug. 19 as the WWE puts on its annual SummerSlam show. The second biggest show on the WWE schedule (behind WrestleMania) this year's SummerSlam has 13 confirmed matches with all of the titles being defended.
By the end of the night, the WWE will likely see a drastic change in its landscape in terms of championships and alliances. The Player.One wrestling peeps give their predictions to try and make sense of what will be a drama-heavy event.
If video is your preference, you can check out the stream of the team's SummerSlam predictions on the official Facebook page.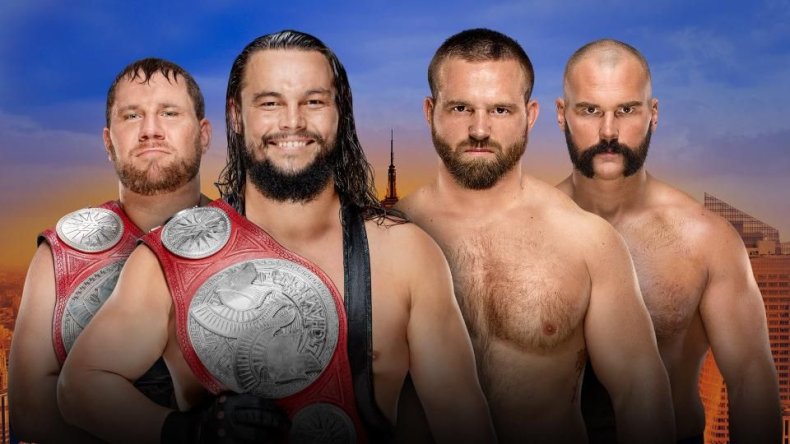 B-Team (c) vs The Revival - RAW Tag Team Championship Match
The B-Team heads into SummerSlam as the champs, and as a comedic tag team popular with fans. Bob, Rocco and Mo believe Curtis Axel and Bo Dallas will continue their hot streak, but Phil isn't convinced. Especially in front of a smarky Brooklyn crowd.
Bob - B-Team
Phil - Revival
Rocco - B-Team
Mo - B-Team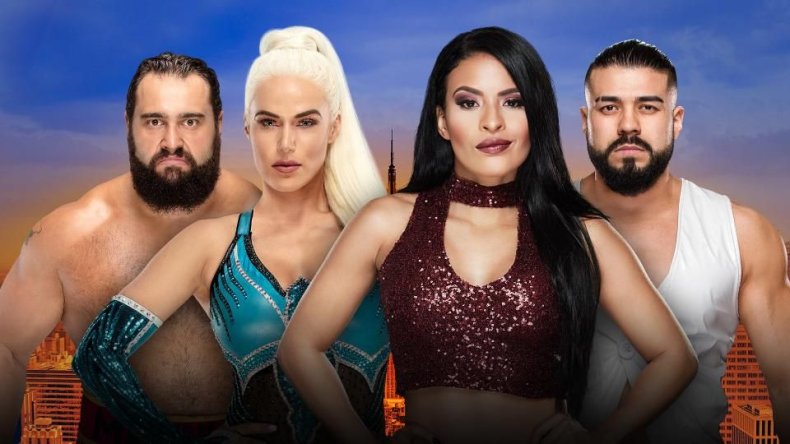 Rusev and Lana vs Cien Almas and Zelina Vega
Almas and Vega have had the upper hand on Rusev Day for a few weeks now (thanks to Aiden English). It seems the WWE have high hopes for Almas and having him continue his winning streak against Rusev would do him some good. Mo believes Rusev and Lana will finally overcome Almas/Vega after suffering a few losses.
Bob - Almas/Vega
Phil - Almas/Vega
Rocco - Almas/Vega
Mo - Rusev/Lana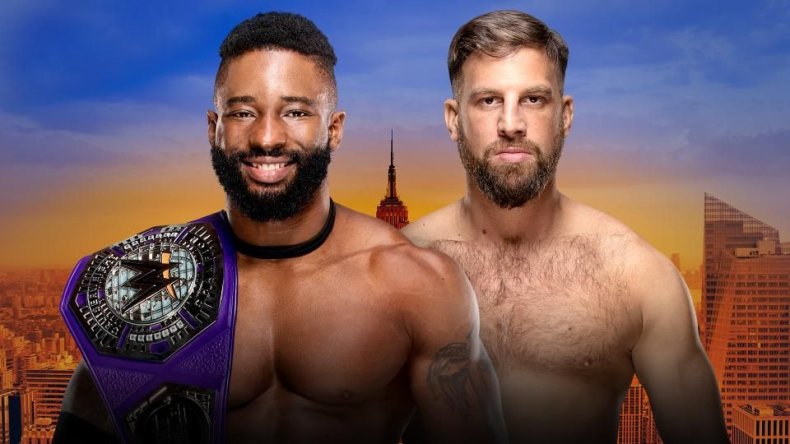 Cedric Alexander (c) vs Drew Gulak - Cruiserweight Championship Match
This match is a total tossup. Bob and Mo feel Cedric Alexander can still do a lot of good as Cruiserweight champion, but Phil and Rocco feel it's time for some new blood.
Bob - Alexander
Phil - Gulak
Rocco - Gulak
Mo - Alexander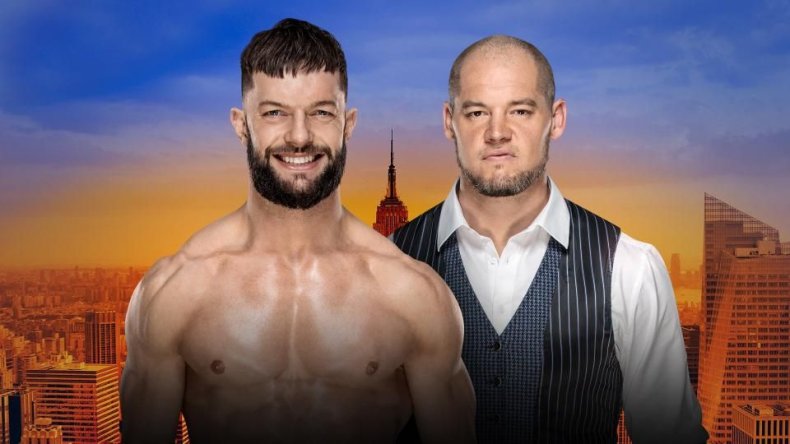 Finn Balor vs Constable Baron Corbin
This matchup seems obvious to the Player.One crew ... almost. Just like at Extreme Rules, Finn needs this win to continue his ascent up the RAW card while Corbin could handle a loss. Phil, Mo and Rocco agree.
Bob sees the Constable coming out on top to give him more power on RAW.
Bob - Corbin
Phil - Balor
Rocco - Balor
Mo - Balor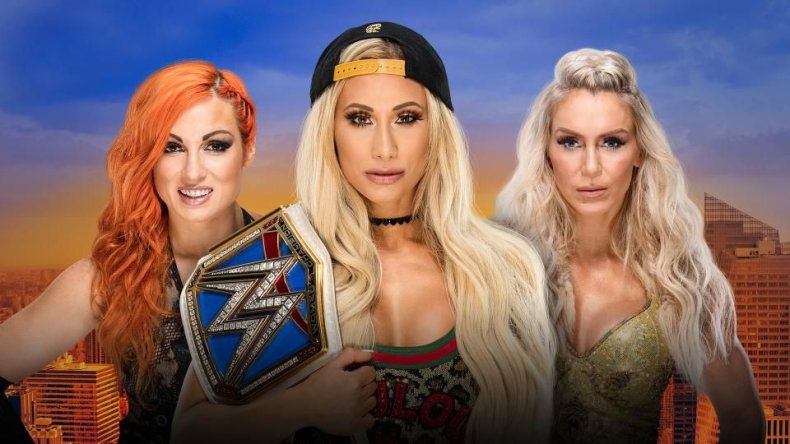 Becky Lynch vs Charlotte vs Carmella (c) - SmackDown Live Women's Championship Match
The Triple Threat for the SmackDown Women's title has split our panel of wrestling fans. Bob sees Charlotte capturing the title and turning heel on Becky while Mo thinks this is Becky's time to become champ once again. He feels that winning in a match against Charlotte will legitimize her victory.
Phil and Rocco believe the buildup to this match is focusing too much on Becky and Charlotte leaving it open for WWE to swerve the Brooklyn crowd and Carmella retains.
Bob - Charlotte
Phil - Carmella
Rocco - Carmella
Mo - Lynch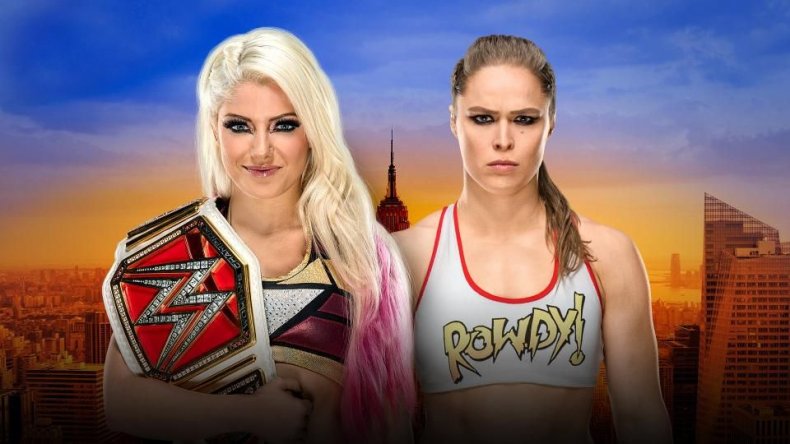 Alexa Bliss (c) vs Ronda Rousey - RAW Women's Championship Match
Surprisingly, the Bliss and Rousey match for the RAW Women's title also has our "experts" split. Bob and Phil feel this is definitely Rousey's time to become the top woman on RAW.
Rocco and Mo feel the WWE will stretch out this feud until Evolution where Rousey will grab the championship during the first ever all-women's ppv.
Bob - Rousey
Phil - Rousey
Rocco - Bliss
Mo - Bliss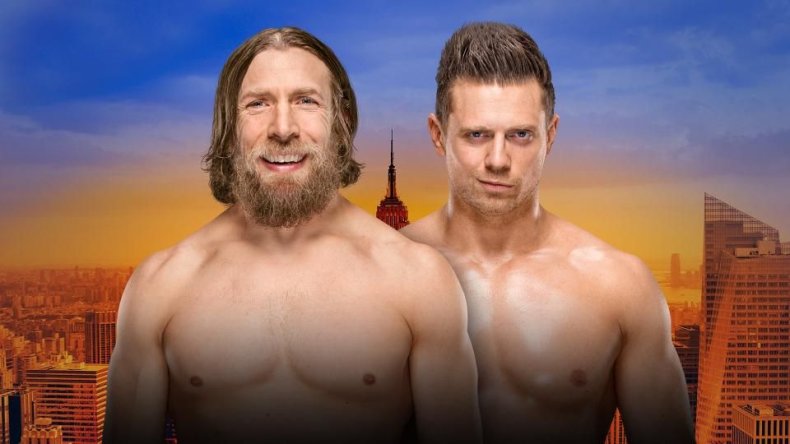 Daniel Bryan vs The Miz
Phil is the only one on Player.One who believes Daniel Bryan will defeat The Miz at SummerSlam. Bob, Rocco and Mo believe The A-Lister will get around D. Bry through shady means to continue their feud into the next pay-per-view.
Bob - Miz
Phil - D. Bry
Rocco - Miz
Mo - Miz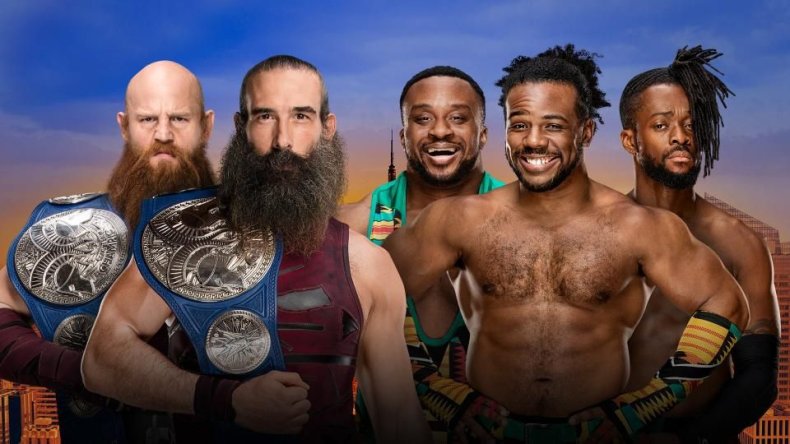 Bludgeon Brothers (c) vs The New Day - SmackDown Live Tag Team Championship Match
The Bludgeon Brothers have dominated the SmackDown tag team division and Bob, Rocco and Mo feel it will continue this Sunday. Phil feels the New Day will come out on top after suffering a loss to the Bludgeon Bros. a few pay-per-views back.
Bob - Bludgeon Brothers
Phil - New Day
Rocco - Bludgeon Brothers
Mo - Bludgeon Brothers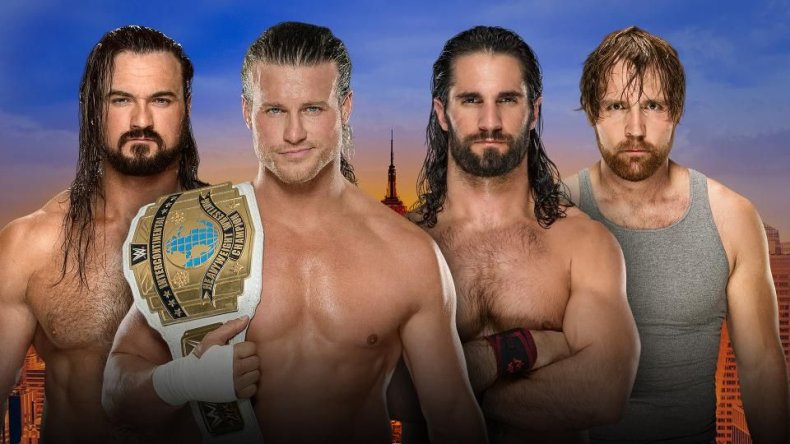 Dolph Ziggler (c) with Drew McIntyre vs Seth Rollins with Dean Ambrose - Intercontinental Championship Match
Dean Ambrose's return will play a huge role in this Intercontinental Championship match. Phil and Rocco believe Ambrose will turn on Seth at SummerSlam allowing for Ziggler to retain.
Bob feels Rollins will come out on top with the help of Ambrose while Mo feels the heel turn will happen after Rollins wins the title.
Bob - Rollins
Phil - Ziggler
Rocco - Ziggler
Mo - Rollins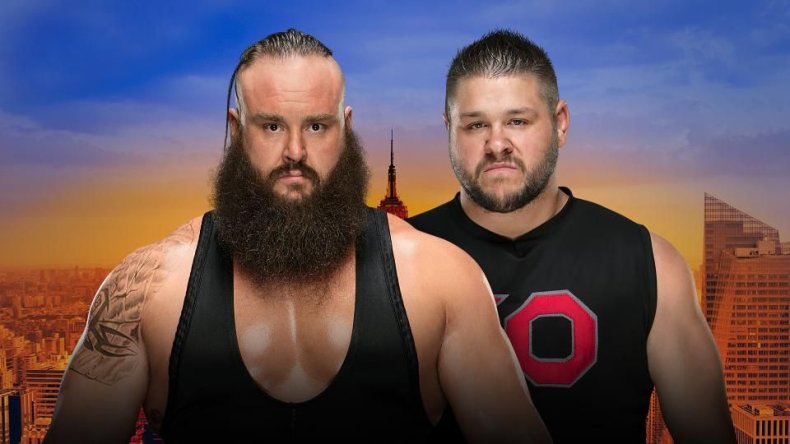 Braun Strowman vs Kevin Owens - If Braun Loses, Owens Wins Money in the Bank Briefcase
The team is split once again with Mo and Rocco feeling Owens will do more with the MITB briefcase as a heel while Bob and Phil see Strowman retaining because … he's Strowman.
Bob - Strowman
Phil - Strowman
Rocco - KO
Mo - KO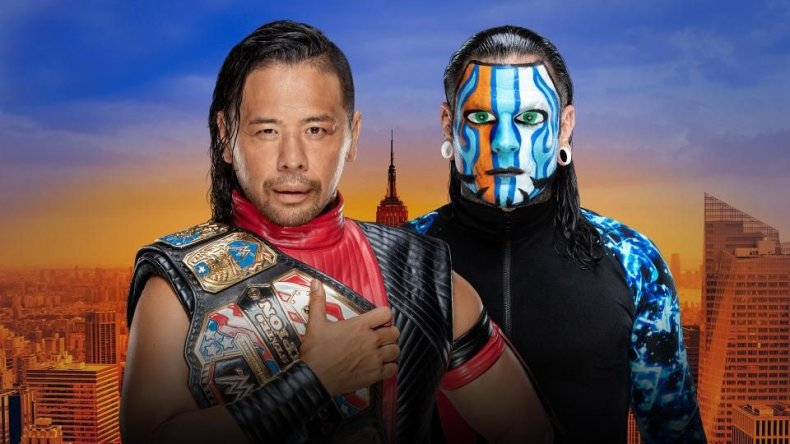 Shinsuke Nakamura (c) vs Jeff Hardy - US Championship Match
The first match on the SummerSlam card that we all agree on. Nakamura just won the U.S. Championship and losing it to Hardy here would not do the veteran any favors.
Hardy seems a bit banged up, and is currently tussling with Randy Orton, so we all give Nakamura the nod.
Bob - Nakamura
Phil - Nakamura
Rocco - Nakamura
Mo - Nakamura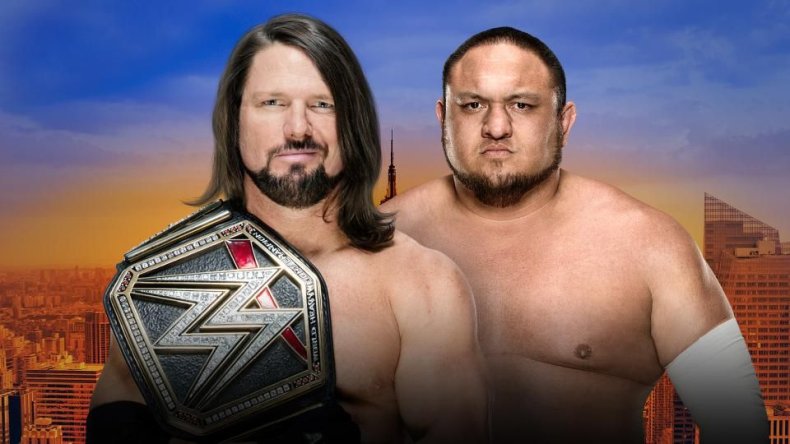 AJ Styles (c) vs Samoa Joe - WWE Championship Match
Bob says he's learned to never pick against AJ Styles, who now has one of the longest title reigns in WWE history. Phil and Mo see this as the perfect time for Joe to get his first title and to continue the feud into Hell in a Cell in September.
Bob - Styles
Phil - Joe
Rocco - Styles
Mo - Joe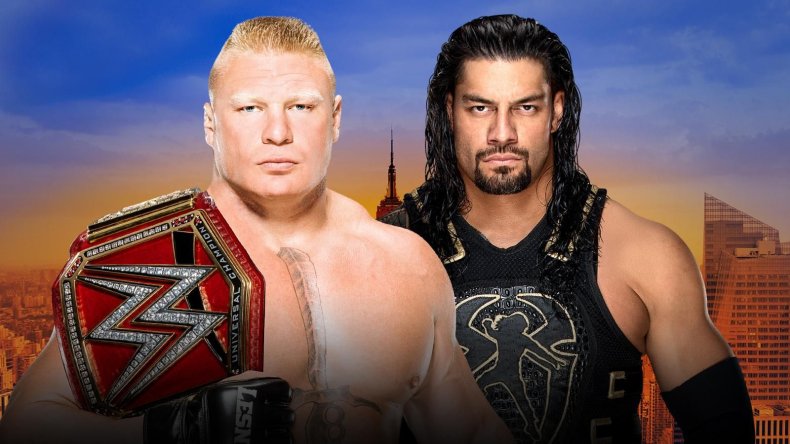 Roman Reigns vs Brock Lesnar (c) - Universal Championship Match
We're all tired of Brock Lesnar and we all see Roman Reigns finally winning the Universal Championship. However, most of us don't see him leaving Brooklyn as the Champ as either Strowman or KO hold the MITB briefcase.
Bob - Reigns
Phil - Reigns
Rocco - Reigns
Mo - Reigns
Who do you think will win each match at SummerSlam? Will there be a cash-in on Sunday? Let us know in the comments section below.