The final pay-per-view of 2018 is upon us, and WWE is making it extreme with the annual Tables, Ladders and Chairs event.
TLC 2018 will take place Sunday, December 16 and currently has 12 confirmed matches on the card split between Monday Night RAW and SmackDown Live. Every title in the WWE is being defended on the show, except for the United States title and RAW Tag Team Championships. Plenty of matches have storyline implications heading into 2019 and the WrestleMania season, especially on RAW.
Here's every match confirmed for WWE's TLC.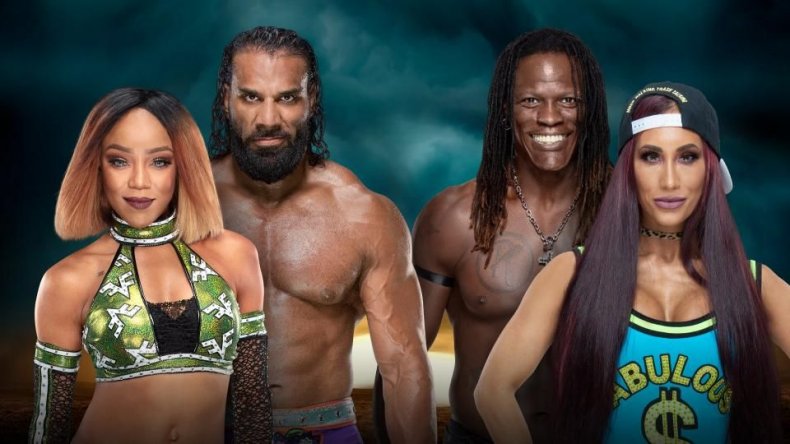 JINDER MAHAL/ALICIA FOX VS R-TRUTH/CARMELLA - MIXED MATCH CHALLENGE FINAL
The second season of the Mixed Match Challenge has been a challenge for the WWE. Contestants have been swapped or shelved due to injury or storyline reasons. However, two teams remain, and one of them will be granted the number 30 spot in their respective Royal Rumbles and an all-expense paid trip to anywhere in the world.
Despite all odds, the team of Jinder Mahal and Alicia Fox have become a cohesive unit to make it to the finals by taking out Bayley and Apollo Crews (subbing for an injured Finn Balor) while the team of Carmella and R-Truth took out last year's winners, Asuka and The Miz, to get their chance at the title.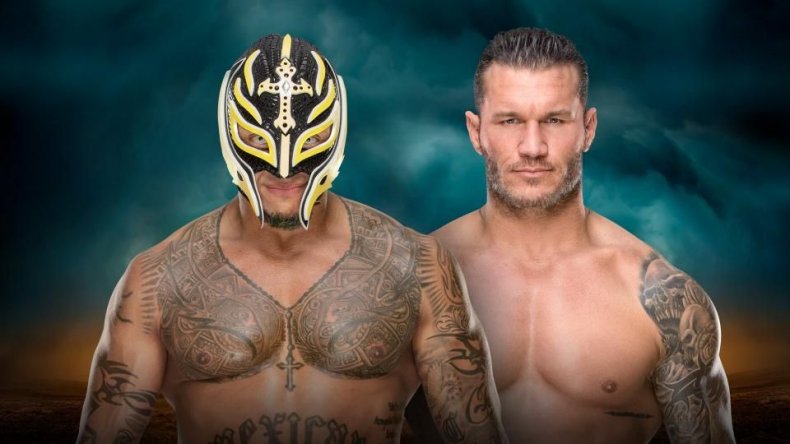 REY MYSTERIO VS RANDY ORTON - CHAIRS MATCH
Randy Orton's quest to take out past WWE Superstars continues as he takes on Rey Mysterio in a chairs match this Sunday.
The two clashed in the first round of The Best in the World tournament at the Crown Jewel pay-per-view, where Mysterio won, and since then Orton has set his sights on the returning superstar.
Will Mysterio fend off Orton or will The Viper continue his quest of taking out beloved WWE superstars?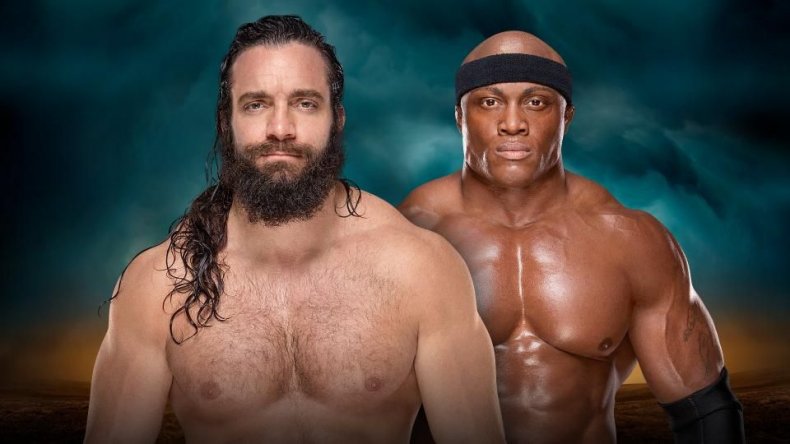 ELIAS VS BOBBY LASHLEY - LADDER MATCH
Bobby Lashley has aligned himself with acting general manager Baron Corbin. Lashley, along with Lio Rush, has made Elias' life hell on Monday Night RAW. With the two trading guitar blows the last few weeks, TLC will see the big payoff for their feud.
A guitar will be suspended over the ring as both men use ladders to reach it. The first to get the instrument will be able to do what they want with it, almost guaranteeing their victory.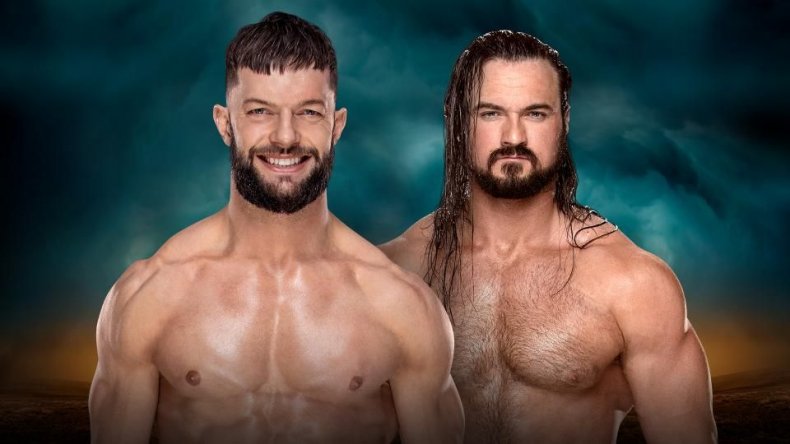 FINN BALOR VS DREW MCINTYRE
Drew McIntyre may be aligned with Baron Corbin, but the Scottish Psychopath is being positioned to be the main heel on Monday Nights. Finn Balor, however, has been a pain in Drew's side for weeks, handing him his first loss since his return to WWE after helping Dolph Ziggler win.
Will McIntyre continue his upward momentum to the top of the card? Or will Balor be able to knock him down a peg?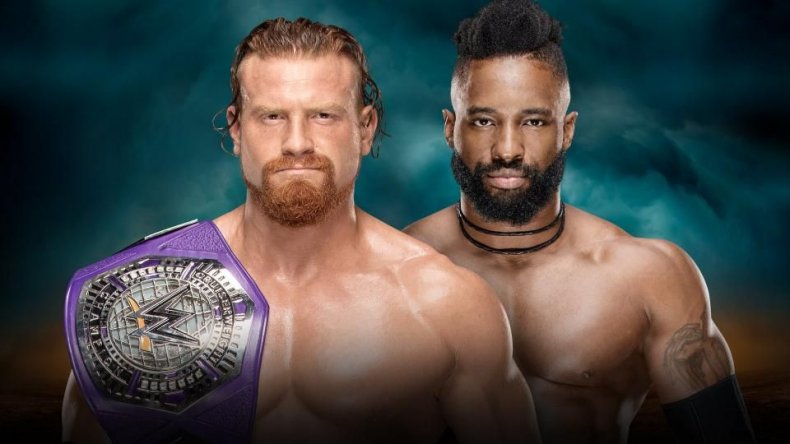 BUDDY MURPHY (c) VS CEDRIC ALEXANDER - CRUISERWEIGHT CHAMPIONSHIP MATCH
The Cruiserweight championship is being defended on the second straight pay-per-view. his time champ Buddy Murphy will take on Cedric Alexander.
Alexander is finally getting his rematch after losing it at the Super Show-Down show in Australia, but Murphy has continued to use his size to dominate the competition. Will Alexander be able to recapture the gold?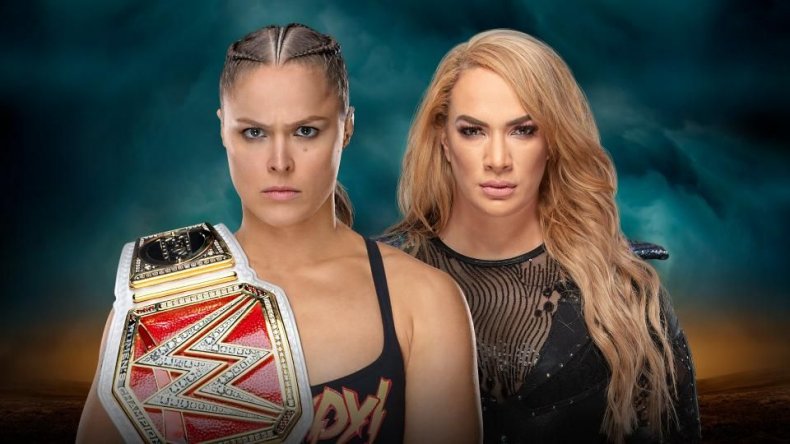 RONDA ROUSEY (c) VS NIA JAX - RAW WOMENS CHAMPIONSHIP MATCH
RAW Women's Champion, Ronda Rousey goes into TLC undefeated in singles competition. Her next opponent is one of the only women to give her a challenge. Nia Jax's new mean streak has positioned her to go toe-to-toe with Rousey. Can Jax capture the title once again (especially with Tamina by her side)?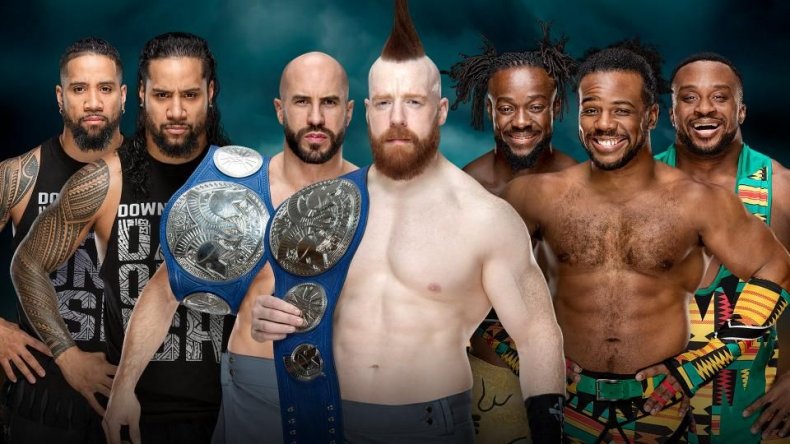 THE BAR (c) VS THE USOS VS NEW DAY - SMACKDOWN TAG TEAM CHAMPIONSHIP MATCH
The top three tag teams in all of WWE will face each other at TLC as the champs, The Bar, take on The New Day and The Usos.
The SmackDown Tag Team championships have hot-potatoed between these three teams recently, but The Bar is looking to carry the titles into the Royal Rumble pay-per-view.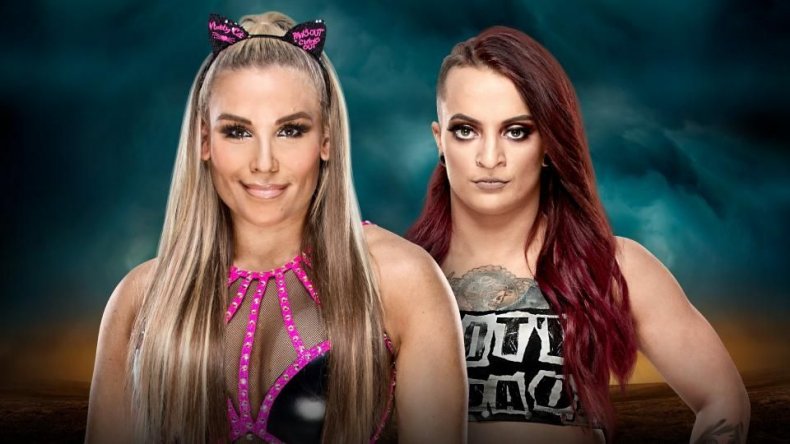 NATALYA VS RUBY RIOTT - TABLES MATCH
Ruby Riott and the Riott Squad have tormented Natalya for weeks. The latest salvo comes from Ruby who taunted Natalya by putting a decal of Nattie's deceased father, Jim "the Anvil" Neidhart, on a table.
Natalya is looking to set the three ladies of the Riott Squad straight while also fighting for her father's legacy.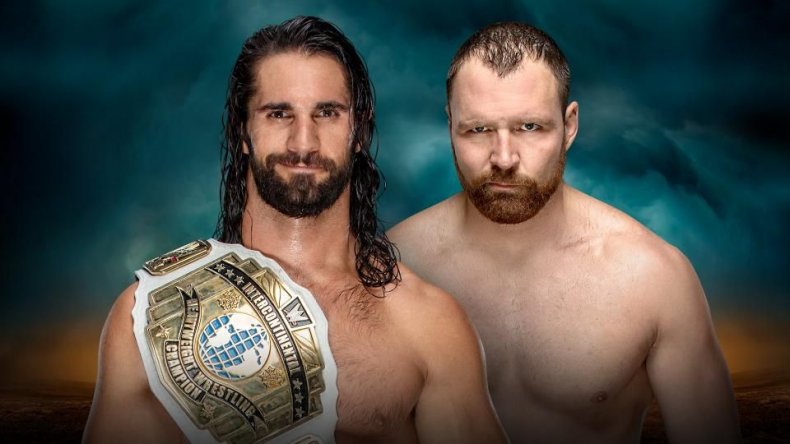 SETH ROLLINS (c) VS DEAN AMBROSE - INTERCONTINENTAL CHAMPIONSHIP MATCH
Dean Ambrose's heel turn was the final nail in the Shield coffin. Now that Ambrose and former Shield brethren, Seth Rollins, the group is no more but Rollins wants answers. While Ambrose may never give Seth what he's looking for, The Architect can sure beat the hell out of The Lunatic Fringe.
Ambrose wants to have Seth atone for his past sins, and taking Rollins' Intercontinental Championship away is a good start.
BECKY LYNCH (c) VS CHARLOTTE VS ASUKA - SMACKDOWN WOMENS CHAMPIONSHIP MATCH (TLC)
The first WWE women's TLC match will pit SmackDown women's champion, Becky Lynch against her former friend Charlotte and Asuka.
All three women are at the top of their game, but will anyone be able to dethrone "The Man" and head into the WrestleMania season on top of the blue brand's women's division?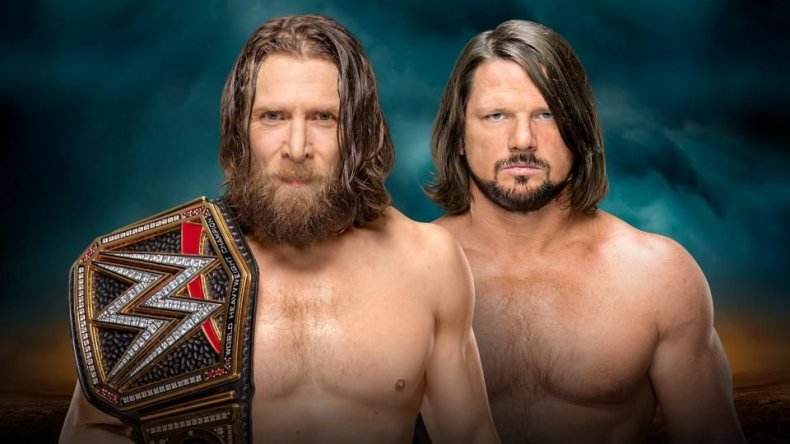 DANIEL BRYAN (c) VS AJ STYLES - WWE CHAMPIONSHIP MATCH
The "new" Daniel Bryan has turned his back on the WWE Universe as he is looking out for himself. He'll do anything necessary to win and keep the WWE Championship, but first he'll need to dispatch of former champ, AJ Styles at TLC.
If Bryan can do that, will there be anyone else to step up to the creator (and destroyer) of the "yes" movement?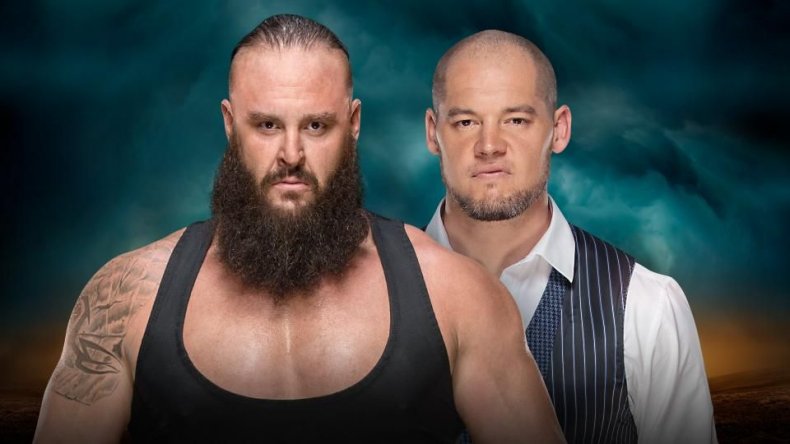 BRAUN STROWMAN VS BARON CORBIN - TLC MATCH
Baron Corbin is looking to become the permanent general manager of Monday Night RAW. But, he'll need to defeat Braun Strowman in a TLC match first.
Luckily for Corbin, he and his cronies took out Strowman and injured the Monster Among Men's elbow bad enough that he needed surgery. With Strowman's attendance at TLC questionable, Corbin is looking to secure the DQ win and continue his rule over RAW. But with a Universal Championship shot against Brock Lesnar in the balance, will Strowman actually miss out on the event?