'WWE Universe' for iOS and Android Lets You Create Your Own Roster of Superstars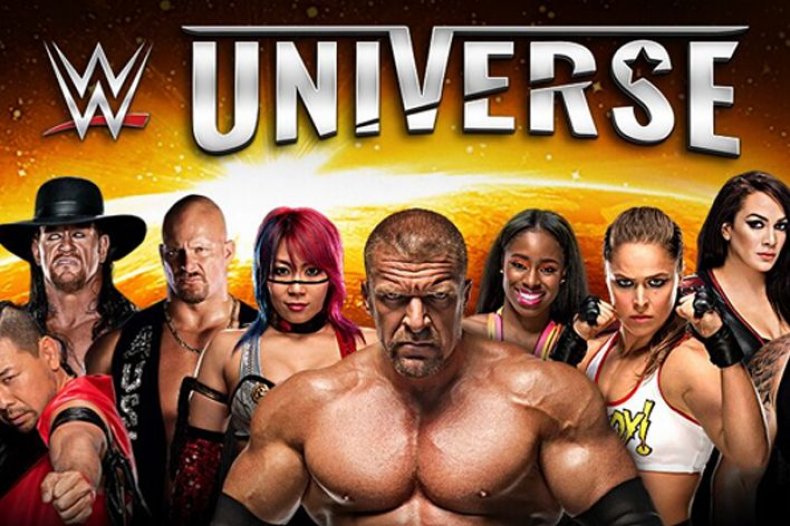 WWE Universe, the latest mobile game based on the wrestling promotion, is available now for iOS and Android.
The free-to-play title, developed by Glu (Tap Sports Baseball) lets fans compile a roster of WWE superstars to engage in storylines and matches. Check out the trailer for WWE Universe below.
"WWE Universe is the culmination of Glu and WWE's shared goal of delivering best-in-class mobile entertainment for players around the world," said Nick Earl, Glu's President and Chief Executive Officer, in a press release. "Developed by an incredibly talented team of WWE enthusiasts, the game delivers on authenticity and features gameplay elements that create an immersive in-ring experience players will enjoy . We expect this game to expand our user reach globally, bolster our sports genre portfolio, and deliver year round results as a solid Growth Game."
WWE Universe features superstars from RAW, SmackDown Live and NXT - including Legends and Hall of Famers . There are more than 240 superstars to build your roster, with the following confirmed:
The Rock, Roman Reigns, Becky Lynch, Seth Rollins, Kofi Kingston, Ronda Rousey, Andre the Giant, The Undertaker, Finn Balor, Bobby Lashley, Brock Lesnar, Bray Wyatt, Curt Hawkins, Nia Jax, Alexa Bliss, Naomi, Charlotte Flair, Asuka, Triple H, Stone Cold Steve Austin, Shinsuke Nakamura, The Ultimate Warrior, John Cena and more.
Players will be able to re-enact storylines from WWE television, like the feud between Alexa Bliss and Nia Jax. One-touch controls allow for quick strikes and signature moves with some well-timed taps.
After collecting your superstars, you'll be able to train them to compete against others online. WWE Universe will also let players to join clubs or create their own to access exclusive events and prizes.
WWE Universe is available now for free in the Apple and Google Play store.
What do you think of the WWE Universe mobile game? What is your ideal roster? Let us know in the comments section below.