WWE WrestleMania 36 to Take Place Over Two Nights and Multiple Locations
In another wrinkle to WWE's WrestleMania 36 plans, the promotion announced that the biggest show in its calendar will take place over two nights and multiple locations.
WrestleMania 36 will be the first-ever WrestleMania to happen over two nights, according to a WWE press release. The event will take place over the April 4-5, at 7 p.m. Eastern Time on the WWE Network. It will also be available via pay-per-view.
The event will be hosted by Rob Gronkowski, the three-time Super Bowl champion. The WWE teased a sneak preview from Gronk on Friday's episode of SmackDown on FOX at 8 p.m. Eastern Time.
There will be no live audience during WrestleMania 36, and the WWE said "only essential personnel will be on the closed set during the production of WrestleMania."
The former New England Patriot took to Twitter to share his enthusiasm about his hosting duties.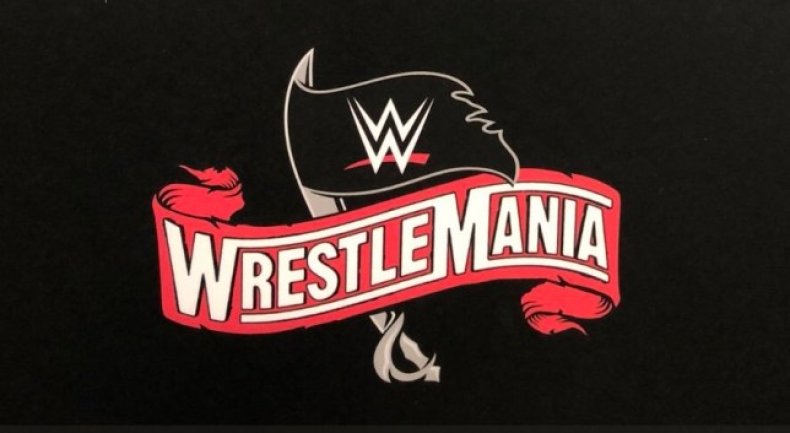 WrestleMania 36 taking place on April 4 means that NXT Takeover: Tampa, originally scheduled for that Saturday will likely be moved or changed in some capacity.
The latest WrestleMania 36 announcement comes Wednesday night, a day after the wrestling promoter revealed that it would continue with the show despite the growing coronavirus pandemic, but canceled plans to hold it in Raymond James Stadium in Tampa. Instead, WWE revealed it would put on the show at the Performance Center in Orlando.
However, after the initial announcement that WrestleMania 36 would take place over two days the WWE added that the Performance Center won't be the only location for the "Showcase of the Immortals."
"WrestleMania will not only take place at WWE's training facility but will include multiple locations over two nights. All locations will be closed sets with only essential personnel," WWE announced.
There have been rumblings about WWE possibly holding WrestleMania at Madison Square Garden, but this announcement seems to take that option off the table. We'll update this section with more information on locations when they are announced.
There are currently eight matches confirmed for WrestleMania 36 including:
The Undertaker vs AJ Styles
Kevin Owens vs Seth Rollins
Goldberg (c) vs Roman Reigns - WWE Universal Championship Match
"The Fiend" Bray Wyatt vs John Cena
Brock Lesnar (c) vs Drew McIntyre - WWE Championship Match
Edge vs Randy Orton - Last Man Standing Match
Rhea Ripley (c) vs Charlotte Flair - NXT Women's Championship Match
Becky Lynch (c) vs Shayna Baszler - RAW Women's Championship Match
WrestleMania 36 is now scheduled for Saturday, April 4 and Sunday, April 5.
What do you think of WrestleMania happening over two days? What locations do you want to see the show in? Let us know in the comments section.