WWE Confirms Developmental Talent Tested Positive for COVID-19, Tuesday's Tapings Pushed to Wednesday
UPDATE: 6/16 13:45
WWE has released this statement to Newsweek regarding audience members not wearing masks during the taping of the June 15 episode of Monday Night RAW:
"Fans have not been in attendance at WWE events since March 13. Yesterday, a select number of friends and family were permitted to attend WWE's TV production. These individuals were required to participate in medical screenings prior to entering the closed set at our training facility, and were kept apart from in-ring performers and production personnel. Attendance was below 20 percent capacity and social distancing guidelines were adhered to with at least six feet between parties, thus face masks were not required."
Original story
The WWE announced Monday night that one of its developmental wrestlers has tested positive for the coronavirus.
WWE informed the media that a developmental talent, who is not on the NXT roster, tested positive and was last in the promotion's training facility in Orlando on Tuesday, June 9 during a taping of NXT.
Following this news, WWE announced that the performers, staff, production crew and employees will be tested for COVID-19 immediately.
Read the full statement from WWE Associate Medical Director, Dr. Jeffrey Dugas below.
"A developmental talent, who was last on site at WWE's training facility on Tuesday, June 9, has tested positive for COVID-19. Since that time, no other individuals that attended the facility have reported symptoms. However, out of an abundance of caution and to ensure the health and safety of the company's performers and staff, all talent, production crew and employees on site at the training and production facilities will be tested for COVID-19 immediately. Following the test results, WWE plans to proceed with its normal television production schedule."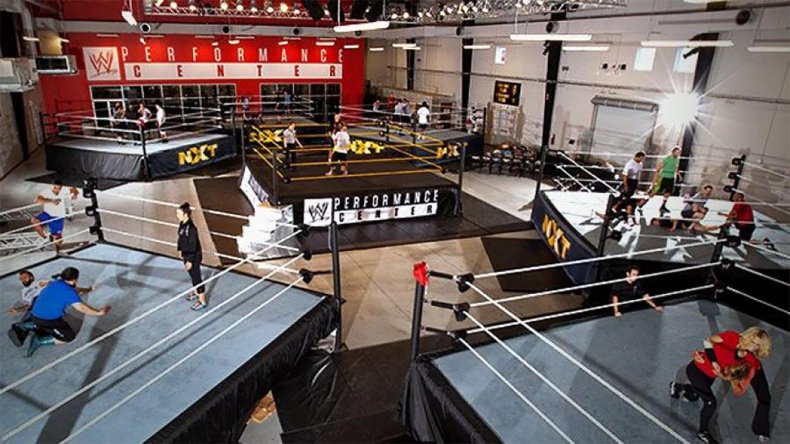 According to a WWE source, tapings for Tuesday's scheduled Monday Night RAW and Friday Night SmackDown tapings were pushed to Wednesday along with 205 Live. Wednesday's planned NXT taping will go on as scheduled.
Dean Muhtadi, who goes by the ring name Mojo Rawley, documented himself being tested for COVID-19. This is the first COVID-19 testing the company has done.
This is the second publicly known case of coronavirus in the WWE. In April, WWE confirmed to Pro Wrestling Sheet that an employee--not a wrestler, but worked backstage--tested positive for the virus, was in quarantine and eventually made a complete recovery.
WWE continued to hold live shows before switching to pre-taped from their Performance Center in Orlando amidst statewide shutdowns of large gatherings. Florida Governor Ron DeSantis deemed WWE and other sports/media entities as "essential business" on April 9.
"We believe it is now more important than ever to provide people with a diversion from these hard times," the WWE said in a statement provided to Newsweek. "We are producing content on a closed set with only essential personnel in attendance following appropriate guidelines while taking additional precautions to ensure the health and wellness of our performers and staff. As a brand that has been woven into the fabric of society, WWE and its Superstars bring families together and deliver a sense of hope, determination and perseverance."
No fans have been in attendance for these shows, but in recent weeks developmental talent have been placed ringside as a makeshift audience.
Wrestling Observer Radio's Bryan Alvarez reports that those in the audience were not allowed to wear masks during this week's Monday Night RAW.
WWE did not answer a request for comment regarding audience members wearing masks or plans for future COVID-19 testing. We'll update this story with a statement or comment if we receive one.