Museum Shows U.S. WWI Posters Timely in Trump's America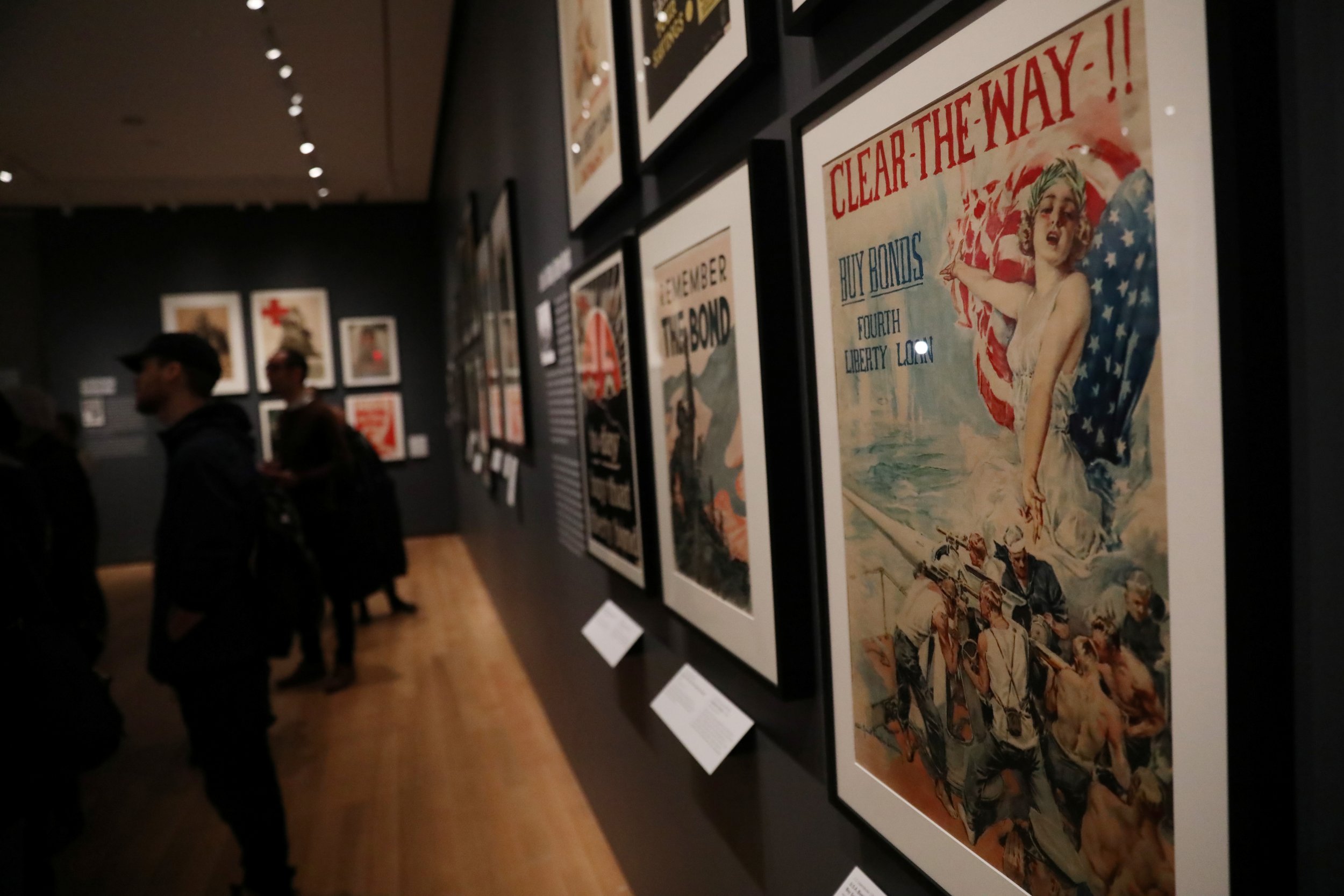 Fear-mongering can be a thing of beauty. That is one of the surprises of a new museum show of century-old wartime propaganda to mark the 100th anniversary of the U.S. entry into World War One after it declared war on Germany on April 6, 1917.
Equally unexpected is the show's relevance to today's America under the Trump administration, according to curators of "Posters and Patriotism: Selling World War I in New York," which runs until Oct. 9 at the Museum of the City of New York.
"We had a centenary to explore," said curator Steven Jaffe.
"But as we started looking at these amazing posters, we realized that many of the issues that engaged Americans in 1917 seemed oddly fresh, oddly timely. Nationalism, diversity, tolerance, immigration, free expression, political expression, either in the press or in free speech," he said.
"All of these things, both in terms of the United States and also some of the movements that are sweeping across Europe, really started emerging out of these posters that (are) 100 years old. We didn't expect that."
Organizers grouped the posters, which were produced by New York artists under the direction of the federal government's war-era Division of Pictorial Publicity, to encourage visitors to explore timely political themes.
While the centerpiece is an iconic finger-pointing Uncle Sam declaring "I want you," there are also striking posters challenging U.S. immigrants, "Are you 100 percent American? Prove it! Buy government bonds" and an outpouring of anti-German images.
"There was a real intolerance toward German-Americans, fears that German-Americans would be disloyal to the United States, be loyal to their homeland, Germany, that they would engage in acts of sabotage and espionage and terrorism," Jaffe said.
"Very reminiscent of some of the rhetoric we have today about Muslim-Americans and other peoples of the world who are seen as political or economic threats to our integrity and well- being."
The French Embassy is a main sponsor of the event, which spotlights New York City as the incubator of wartime propaganda aimed at cultivating loyalty, duty and sacrifice.
"It is certainly is relevant, especially with what's going on in the world today," said Rima Abdul-Malak, the embassy's cultural attache.
The show also features historical maps dividing New York into ethnic neighborhoods, and photographs including one of a captured German U-boat submarine that was transported to the city and put on display in Central Park in 1917.