WWII Anti-Aircraft Missile Leads to Evacuation of 450 People in Poland
An anti-aircraft missile dating back to World War II has been found near Krakow, leading to the evacuation of over 450 people.
The device, weighing 50 kilograms (110 pounds), was found during construction work in the heart of Wieliczka, a town near Krakow, in southern Poland near the Czech border, according to the local police who said in a statement that it was "a very dangerous find."
County Police Headquarters in Wieliczka said that they received a report at about noon on Friday, stating that construction workers had hit it by accident when they came across it.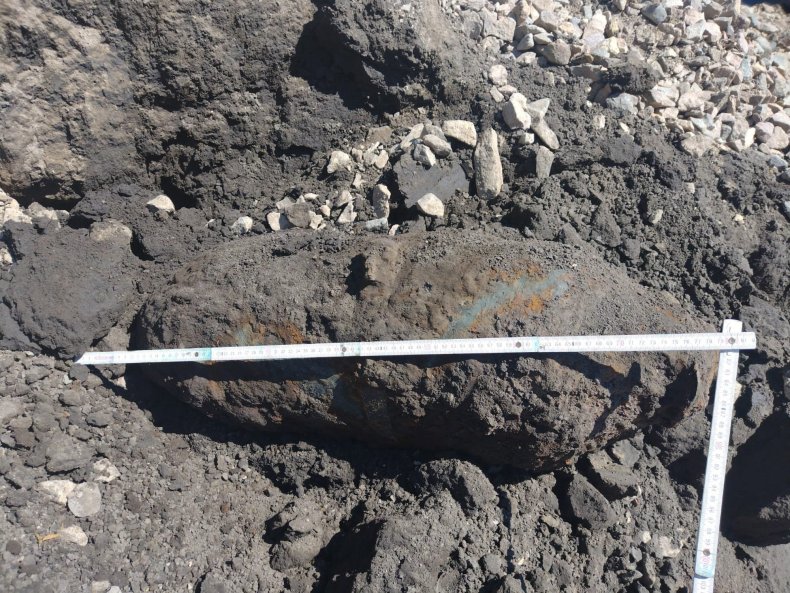 Luckily it didn't detonate, and the device, which police said measured approximately 80 centimeters (31.5 inches) in length, was quickly secured.
The police said that the "unexploded ordnance is an anti-aircraft missile," and that they had to evacuate the area. They said: "In order to evacuate, officers of the Patrol and Intervention Unit, of the District Ward and of the Criminal Division were called to the site.
"Officers together with City Guards and Firemen of the State Fire Service in Wieliczka evacuated about 450 people from nearby buildings.
"The place where the missile was found was secured by officers from Wieliczka until the arrival of the engineer patrol. After about two hours, the missile was secured and transported by engineers to a training ground, where it will be neutralized."
The police said that it was not the first time that they had found an unexploded World War II device in Wieliczka. They said that on March 27 and 28 this year, "policemen from Wieliczka were alerted about unexploded ordnance finds twice."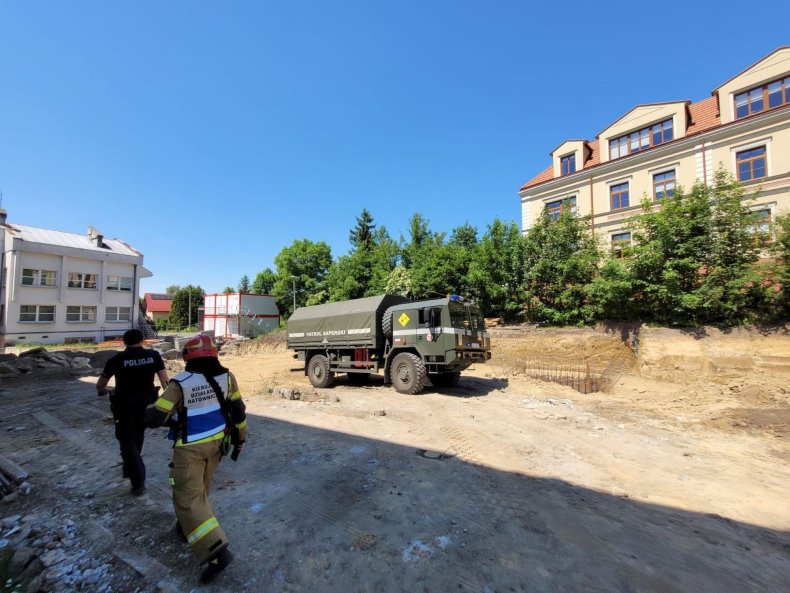 The police added: "Residents often find dangerous objects such as these during works or during trips to the forest. Most often they date back to World War II."
The police reminded people to be careful, saying: "Remember that unexploded finds must under no circumstances be touched, let alone moved or disarmed.
"It is good to protect the place where the dangerous object was found against access by unauthorized persons, especially children.
"If we are in an open space or in a forest, this place should be marked so that no one can enter it and it can be easily found.
"The nearest Police unit should be notified as soon as possible about the discovery. The authorities will secure the area and notify the sappers. Remember that very large missiles can have a range of up to several hundred meters [yards]."
The town of Wieliczka is also known for its famous underground salt mine, which was exploited continuously from the 1700s until 2007.
Although it's no longer in use, it still attracts tourists and is recognized as a UNESCO World Heritage Site.
This story was provided to Newsweek by Zenger News.