WWII Mortar Prompts Emergency Evacuation in Texas as Bomb Squad Investigates
Updated | A live mortar round from World War II caused an emergency evacuation in Rowlett, Texas, on Monday, shutting down part of the President George Bush Turnpike until the bomb squad could safely detonate the weapon.
Rowlett Police Department spokesperson Detective Cruz Hernandez told Newsweek that the bomb unit from the nearby Garland Police Department, which also responded to the scene, transported the mortar round to a nearby vacant field, dug a 3-foot hole and then detonated it.
It was "very uneventful because it was very contained," he said. "That's the way we like it."
The mortar round got to Rowlett when a resident brought some metal containers from a recently acquired secondary home in a smaller Texas city located somewhere north of Rowlett. Upon opening them, the resident found the live round from WWII and called the police, Hernandez said.
The round was for an 81-mm muzzle-loading projectile launcher, which has a range of several thousand meters.
Police showed up to the scene in Rowlett close to 10 a.m. CDT. The detonation occurred shortly after 1 p.m.
Rowlett is just east of Garland, in the northeast of the Dallas-Fort Worth area. The home at the center of the investigation is on Bayonne Drive, which is adjacent to the President George Bush Turnpike. In addition to the major artery being shut down for the few miles between Interstate 30 to the south and Highway 66 to the north, nearby homes within several hundred feet of the investigation's focus were evacuated.
"A lot of people from the past that have served in the military...have brought home souvenirs—you know, mortars, hand grenades, that type of stuff," Hernandez said. "If you come across something like that, leave it where it is and call the police and the fire department."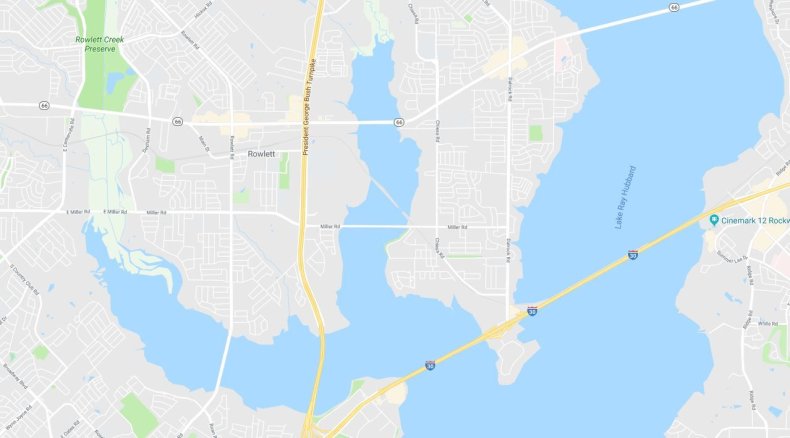 This story has been updated to include information from the Rowlett Police Department.