WWII Soldier's Letter Meant for His Mother Delivered to His Widow 76 Years Later
A WWII soldier's letter meant for his mother was delivered to his widow 76 years after it was sent.
Angelina Gonsalves, the widow of Army Sgt. John Gonsalves, received a package on Dec. 9, 2021, which contained the letter John Gonsalves wrote for his mother in Woburn, Mass., while stationed in Germany, according to WFXT-TV. John Gonsalves was 22 when he sent the letter.
Angelina Gonsalves said reading her husband's words was emotional, United Press International reported.
"I love it. I love it. When I think it's all his words, I can't believe it," Gonsalves said, WBZ-TV reported.
The couple was married for 61 years and had five sons, according to WBZ-TV.
"We were good together, " she told WBZ-TV. "I had a good life, I really did. It was wonderful."
Along with the letter was also a handwritten letter from U.S. Postal Services employees, WFXT-TV reported.
"We are uncertain where this letter has been for the past seven-plus decades, but it arrived at our facility approximately six weeks ago," USPS employees' letter reads, according to WFXT-TV. "Due to the age and significance to your family history... delivering this letter was of utmost importance to us."
John Gonsalves wrote the letter on Dec. 6, 1945, after the end of WWII reportedly from the German town of Bad Orb, Fox News reported. It sat unopened in a USPS distribution facility in Pittsburgh for over 75 years before being discovered late last month, according to WFXT-TV.
"Dear, Mom. Received another letter from you today and was happy to hear that everything is okay," reads the letter. "As for myself, I'm fine and getting along okay. But as far as the food it's pretty lousy most of the time."
John Gonsalves signed the letter: "Love and kisses, Your son Johnny. I'll be seeing you soon, I hope."
"He was a good man," Angelina Gonsalves said, according to Fox News. "He really was. Everybody loved him."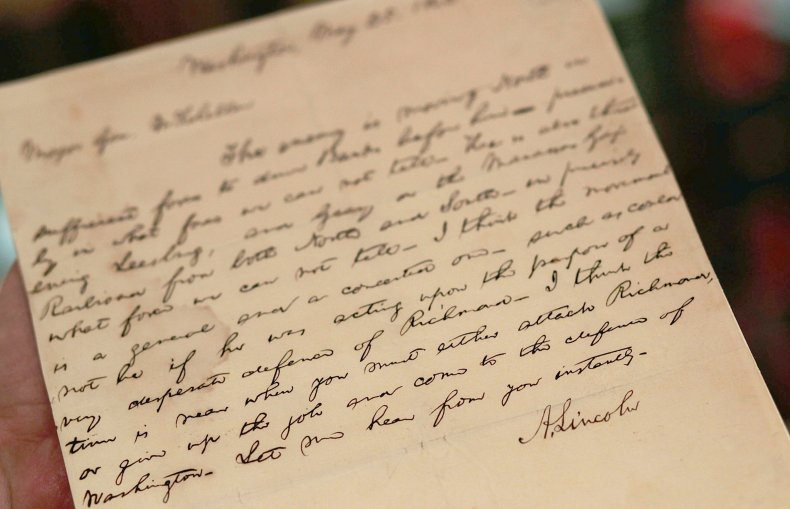 Gonsalves died in 2015. His mother has died as well. But the USPS found an address for his widow, Angelina, whom the soldier met five years after he sent the letter.
"Imagine that! Seventy-six years!" Angelina Gonsalves told WFXT-TV. "I just I couldn't believe it. And then just his handwriting and everything. It was just so amazing."
Angelina Gonsalves, 89, spent another holiday without her husband, but she said this year "it's like he came back to me, you know?"
The Associated Press contributed to this report.