Wyatt Cenac's 'Problem Areas' Will Challenge Your Thoughts on Police in America
Comedian Wyatt Cenac will make his grand return to late night with the Friday debut of his HBO docuseries Problem Areas. But the show is unlike anything fans of the comedian have seen before.
Unlike his appearance on the Daily Show in 2015, where he had an infamous feud with host Jon Stewart, Problem Areas doesn't show Cenac sitting behind an oversized desk, shouting criticisms about President Donald Trump's latest tweet. There are no celebrity guests or a studio audience, and there are no stand-up bits as there were in his 2014 Netflix special Wyatt Cenac: Brooklyn. Rather, Problem Areas is the 41-year-old's investigation into the police system.
Fed up with the increased number of police shootings that resulted in the deaths of black men like Philando Castille, Eric Garner and Stephon Clark, Cenac attempts to determine what can be done to improve relationships between communities and police. Of course, he offers some wisecracks along the way.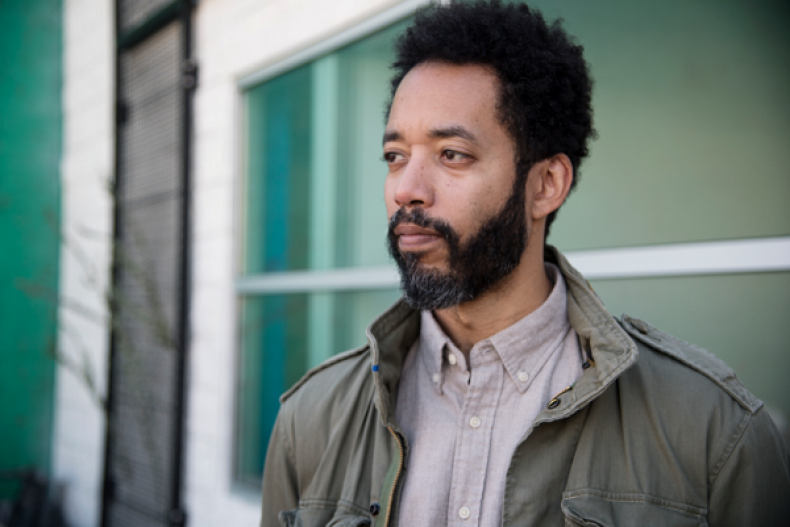 Cenac travels across the U.S., visiting cities in Minnesota, Alabama, Ohio, California, New York, Florida, Washington state and Oklahoma, asking community leaders and police officers how their interactions can improve. What he discovers is that everyone says the same things.
"I found myself in this place of feeling like a mediator in conversations. I could go and hear the concerns of this group, and go talk to another group and express the first group's concerns, hear their frustrations, and then go to a third group and talk about that," Cenac told Newsweek. "And what was interesting to me was that the common ground is a lot greater than I think I realized and what this polarized conversation has led it to be."
Systemic policing in America is the theme of the show, with each episode diving into a specific subject under a close lens—like how the police force is affecting transgender people in Birmingham, Alabama, or how officers disregard the mental health of the homeless. "For one reason or another, having those conversations is much more challenging when we're seeing a president yell 'Rough 'em up a little bit' and telling cops 'We need the law-and-order days again,'" Cenac said.
"But what's interesting is to hear that and go talk to law enforcement agencies and they're like, 'We don't wanna do that. We don't wanna deal with mental health issues. Why don't we have more social services dealing with that?' And at the same time, the community is wondering why aren't there more social services," he continued. "What would happen if cops and community actually went out in the streets and were all like, 'We need more social services!'"
He added: "How do you bridge that divide? Because that's how change happens."
The late-night show doesn't offer any direct solutions, but Cenac hopes it at least gets the conversation started.
"If I can shine a light in a different way where maybe now you can see something that you didn't see before, then that's cool," he said. "People go on late-night shows and they promote movies all the time. But if somebody sees this show and they can learn about restorative justice and they're like, 'Oh, that's a thing?,' great. It's maybe not Deadpool 2, but it's something."
Problem Areas premieres on HBO at 11:30 p.m. ET on Friday.