Wyclef Jean Rules Out Another Presidential Run in Haiti After Failed Bid
Wyclef Jean has ruled out running for president again in Haiti, following a previous bid for office that failed to get off the ground.
Immensely popular in his native country, the American-reared musician, 52, became an immediate front-runner in a field of more than 30 candidates when he entered the race in 2010.
But his candidacy was derailed by a constitutional requirement that presidential candidates reside in Haiti for at least five years prior to an election. Jean claimed he had done so, though evidence indicated he was a U.S. resident most of that time.
"Council officials said Jean, who left his homeland with his family at the age of 9 to live in the United States, did not meet residency requirements," Reuters reported.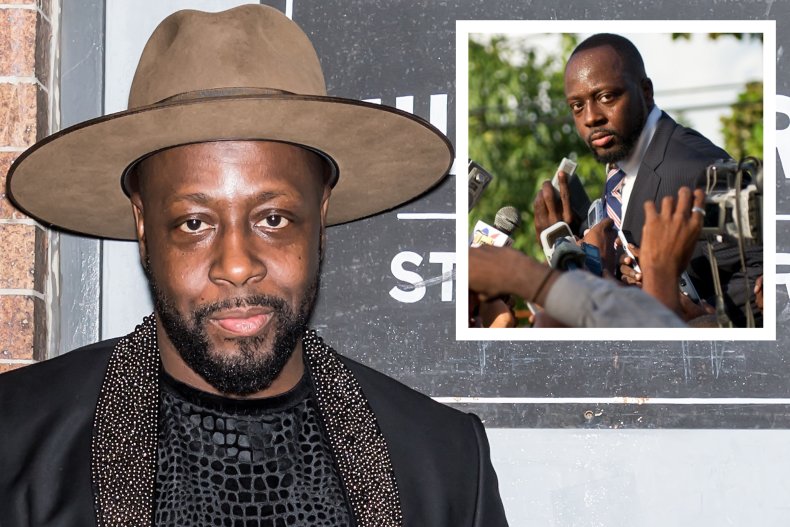 At the time, Jean vowed to appeal. "I cannot surrender now," he said in a statement after the decision was announced. "My vision of a nation renewed and redeveloped is a vision for which I am willing to fight."
With political tumult currently gripping Haiti, Jean was asked during an appearance on U.K. TV show Good Morning Britain on Tuesday whether he would consider making another bid for office.
Conceding that Haiti is presently going through a "tough time," Jean shifted the focus to the world's perception of the Caribbean nation, saying: "I always tell people, with Haiti, one of the worst things is I think Haiti has a lot of bad PR.
"A lot of times when we hear what's going on in Haiti, we don't specifically say, 'This is what's going on in Port-au-Prince.' So I think that the capital has a lot of turmoil; outside the capital it's definitely better.
"But I say as we move forward with Haiti, it's important that we definitely get to an election. And it's important that it's a democratic election and that's what I think we all should push for."
His interviewer Richard Madeley pressed on the presidential question, as he pointed to Ukrainian President Volodymyr Zelensky being a former actor and comedian.
"You're a professional musician," said Madeley. "A few years ago, you'd think, no [being an entertainer] and a political aspiration doesn't really go hand-in-hand, but we can see now that it could. So just to repeat the question, 'Do you think you might run?'"
"Well, no," said Jean during the remote interview. "I think that for me, after my experience, I'm focused on being [in the] private sector. But I definitely want to influence the right party to be in office."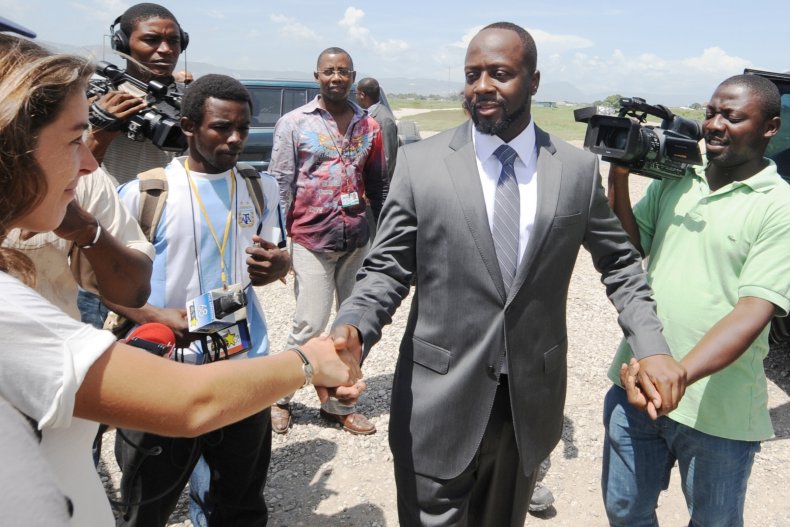 Sharing his hopes for Haiti, Jean went on: "I think the country needs job creation. After my experience, it's the idea of how can we work together to bring job creation."
However, while the Fugees star has ruled out running for president, he revealed that he would like to see more of his fellow entertainers take political office.
"I want people to understand something," he said. "Just because you're a musician or a comedian or a sports figure, it doesn't mean that you don't have half of your brain not to focus on [politics].
"We definitely understand that side of the world. Especially what's going on right now. I'd prefer the musicians and the actors actually running the world, personally."
There is currently no president in Haiti, with Ariel Henry serving as acting-president following the July 7, 2021, assassination of President Jovenel Moïse.
Moïse was murdered in his private home in Port-au-Prince by a group of individuals who broke into the residence. His wife, Martine Moïse, suffered injuries during the attack but survived.
Moïse, a former banana exporter, became president in 2017—taking about 55 percent of the vote in the November 2016 election—after a period of political crises. Leaders of different political parties in Haiti disputed the results.
During his tenure, he faced accusations of corruption and dealt with protests over fuel prices.