Wyclef Jean's Favorite Mistake: Performing with a Goat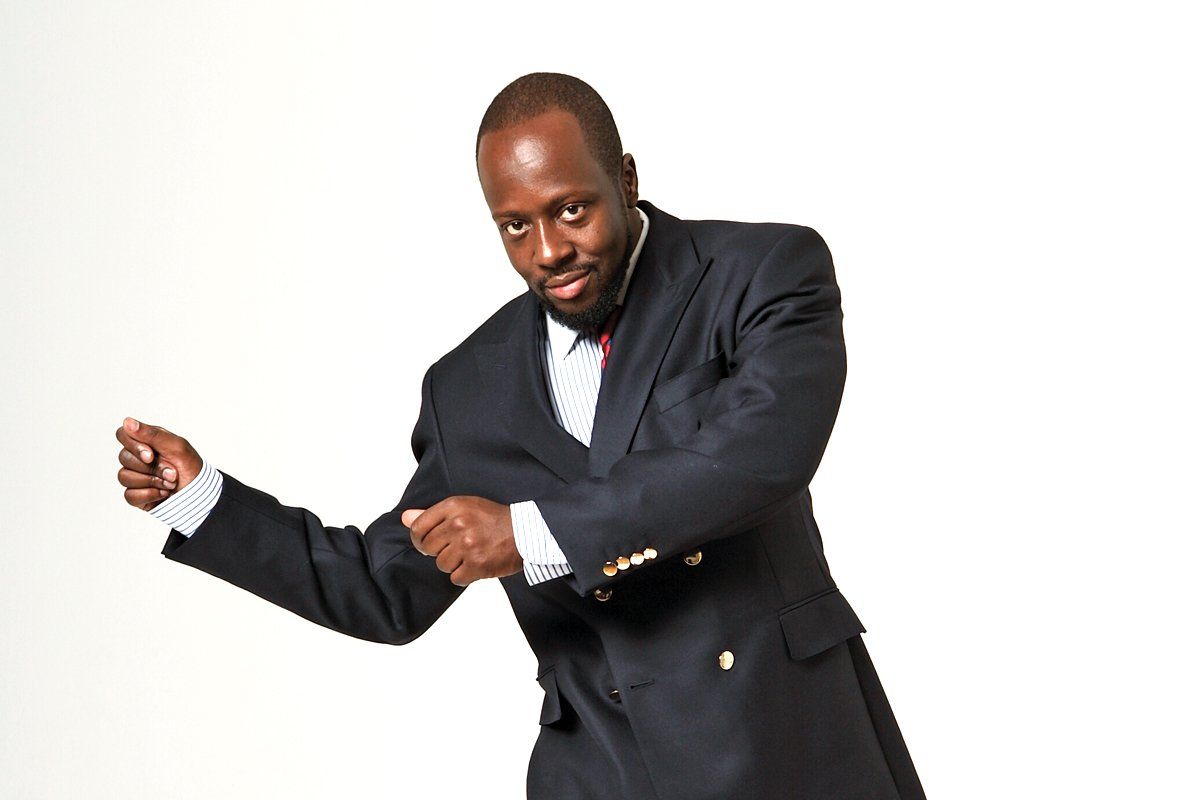 In 1994, when I was a member of the Fugees, I was obsessed with the idea that everyone would remember us if we had a mascot. One day I was in a studio called the Booga Basement, and that dog Spuds MacKenzie came on during a Budweiser commercial, and I was like, man, if a dog can be famous, then I definitely can make a goat famous!
The next day we had a show and were promoting the single "Boof Baf." So I went to a livestock place in Newark, N.J., and bought this rare Mexican goat. They were about to chop the goat up and I was like, "No no no, man! You can't, this goat is going to be part of our show." Of course, I didn't know that I was breaking the law by transporting the goat from Newark to our place in East Orange. My bandmates thought I was out of my mind. But I was the leader, and you can't really tell the leader when he's going cuckoo.
So we arrived to perform at the after-party for the band Jodeci, and after arguing with the promoters we finally get the goat in. This is when things turned ugly. Pras and Lauryn Hill went on, and all of a sudden, the goat that had been so calm freaks out. But I had a good handle on him, so I brought him on wearing this green T-shirt that says "Boof Baf." Keep in mind that we were in a club. The lights were dim and the only thing the women in the front row could see is a white unicorn with red eyes and big horns running around.
I start rocking with the group and of course the goat gets a little terrified by the loud music. And when goats get nervous, they start to s--t. All these fancy women waiting for Jodeci start freaking out. It's not a good feeling to see fly girls holding their noses and telling us to get off the stage. Afterward, the emcee says, "Man, this is some disrespectful s--t. The 'Fudgies' need to go back to New Jersey." My band members looked at me like, thank you, Clef. And I said that all I wanted was for people to remember the song.
The next day, I was listening to the radio and a commentator said something I'll never forget: "There was some crazy group from New Jersey, and they had a goat that was s--tting on stage and wearing a green T-shirt that said 'Boof Baf.' What the hell is a Boof Baf?" Another commentator piped in and said, "?'Boof Baf' is their song." So the biggest mistake of my life turned out to be the coolest mistake. If the goat hadn't been there, nobody would have been talking about the Fugees. The next day, everyone knew who we were and they knew about "Boof Baf."
One thing I learned after that night was to always follow my instincts. I didn't know anything about the industry, I only knew that I needed to get people's attention for them to understand the message of our music. I had the same gut instinct about running for president of Haiti, even while I watched my fanbase free-fall. As an artist you're praised, but as a politician, you're booed. I've never done anything in an orthodox way. Even when people tell me I'm crazy, that's when I know I'm doing the right thing.
Interview By Lizzie Crocker
Career Arc
1994
Brings an unruly goat on stage during early Fugees show.
1997
Launches solo career with his album The Carnival.
2005
Establishes the Yéle Haiti Foundation to provide relief after Hurricane Jeanne.
2010
Makes unsuccessful bid for the Haitian presidential election.
2012
Publishes his memoir, Purpose: An Immigrant's Story (Sept. 18).