Wyclef for President? Not So Fast.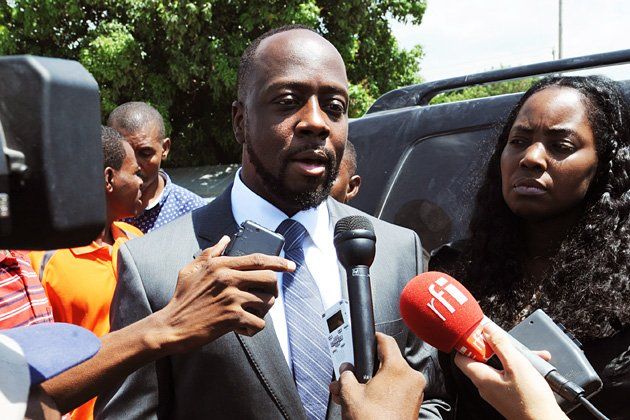 Even before Wyclef Jean said he would run for president in Haiti, the prospect of conducting a nationwide election there presented a huge logistical challenge for anyone. After a January earthquake decimated governmental infrastructure, records of registered voters were buried in rubble. Many Haitians lost their voter identification cards. Many public employees who ran the electoral bureaucracy were killed.
The candidacy of the Haitian-born, American-raised musician has provided either a frustrating distraction or perhaps welcome international publicity. But experts tell NEWSWEEK it faces sizable hurdles in light of both Haiti's Constitution and its internal politics—and may not last long.
Haiti's 1987 Constitution requires, among other things, that presidential candidates live in Haiti for five consecutive years prior to running for office. Jean has not claimed that he has. Instead, he argues that his status as a goodwill ambassador for Haiti (a title President René Préval granted him in 2007) exempts him from this requirement.
Legally and politically, that's a perilous position, says Brian Concannon, a lawyer and Haitian human-rights expert who is executive director of the Institute for Justice & Democracy. "It's such an obvious no-brainer constitutionally," Concannon says. "There's nothing in Haitian law," in the Constitution or elsewhere, that would justify an exemption based on being a goodwill ambassador. And even if there were, Jean has only held the post for three consecutive years. During that time, his U.S. residency was sufficient for the Internal Revenue Service to demand he pay $2.1 million in back taxes, as the Smoking Gun noted on August 4. To hold Jean responsible for the taxes, the IRS placed a lien on a house he owns in Saddle River, N.J.
In Haiti, however, the Constitution is not always ironclad. The provisional electoral council, the nine-member body that will ultimately decide whether Jean and 19 other presidential candidates are eligible to run, is itself a lesson in how rules can be bent. Haiti's Constitution mandates a complicated, decentralized process for electing the nine members, in an effort to maintain their independence. But that process has not been undertaken since 1987, Concannon notes, and the current members owe their positions largely to outgoing President Préval.
That brings up the political problem Jean faces: Préval's Unity party supports another candidate. "Where the electoral council has departed from the law, it has been in favor of President Préval and his party," Concannon says. A New York–based representative for Jean had not responded to a request for comment Monday morning.
Admittedly, Jean is popular with young Haitians in a country where half the population is under 21 (and where 18 is the voting age). Beyond that, it's not clear how much support the musician can marshal.
Then there are Jean's own previous comments. Before the earthquake (and before he had to publicly defend his charity after questions about payments it made to his own businesses), he discussed the work of Yéle Haiti, the charity he started, with Black Enterprise magazine. Asked about the prospect of delving into Haitian politics, Jean said he could do better by using his fame to attract investment dollars—both his and other people's—to the country. "I'm not saying it can't happen," Jean said of running for office. "But me taking a political position is not really going to help."