'Wynonna Earp' Season 4: How to Watch the New Episodes Online
Wynonna Earp Season 4 is now airing, two years after the last set of episodes. Syfy is airing each episode on Sunday nights at 10 p.m., but if you cannot watch the show on TV there are a number of ways to stream each episode online, as well as catch up on all episodes so far. Netflix has some of the episodes of the supernatural western, while some of the more recent episodes are available to watch online for free on Syfy.
How to watch Wynonna Earp online
The most recent episodes of Wynonna Earp are available to stream online for free (with ads) on the Syfy website. That site is currently airing the two episodes of Season 4 that have been released so far and will air the rest shortly after they air on Sundays on the channel. These episodes are also available to subscribers of FuboTV.
The season is expected to have 12 episodes, meaning that viewers should expect Syfy to keep airing episodes weekly until September. Shortly after that, Syfy is expected to stop streaming the season for free, so viewers might want to keep up with the show as it airs to stop themselves from getting left behind.
Viewers who want to watch Wynonna Earp Season 4 episodes as they air on TV can also do this at the Syfy website, as it offers a live stream of its channel. However, to access this, viewers have to log in with their cable provider, meaning only those that have a cable package that features Syfy are able to watch. Viewers can catch up on episodes on the site, however, without logging in.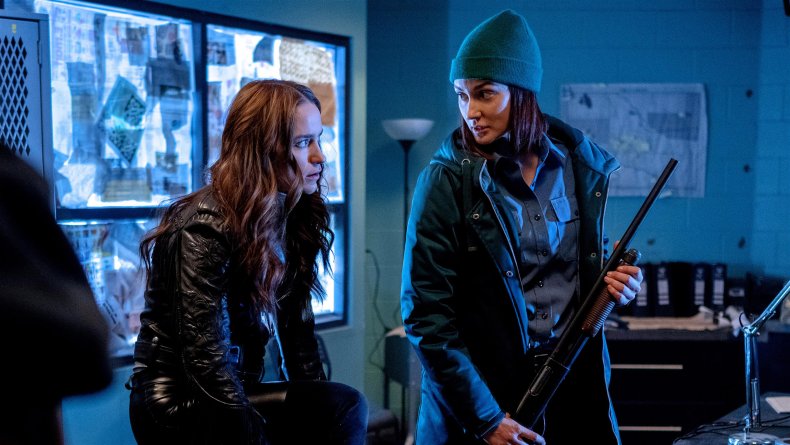 For viewers who want to catch up on previous seasons of the show, the first three seasons are streaming now on Netflix. They are also available to watch online for subscribers to DirecTV.
Viewers who would prefer to buy a series pass for the show can do so on AppleTV, Vudu, Amazon, and Google Play. All four of these stores have the first three seasons in full, and are also releasing new episodes of Season 4 as and when they air on TV.
All of these ways to watch Wynonna Earp are available for viewers in the U.S. Fans outside of America, however, may have a harder job finding episodes of the show. Netflix U.K., for example, has not even released Season 3 yet, meaning it could be some time before British fans can watch the new episodes. However, fans in other countries can watch Seasons 1 to 3 on Amazon, AppleTV, and Google Play.
As for when the new season will come to Netflix in the U.S., we can make a guess based on when the previous season came to the streaming service. Season 3 ended on Syfy in September 2018, then came to Netflix in July 2019, exactly a year after the season had begun. As such, Season 4 is likely to come to Netflix in mid-July 2021—around the time that the already-confirmed Season 5 is expected to be coming to Syfy.