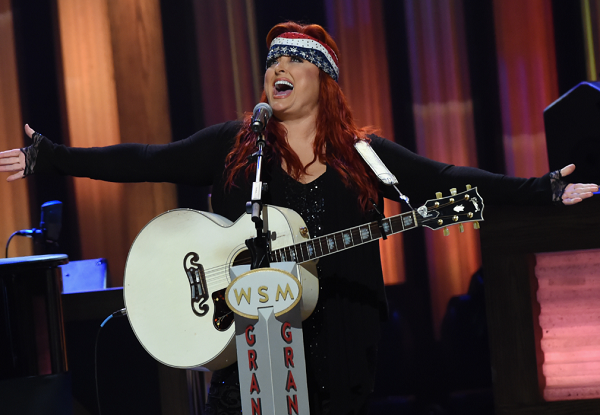 Wynonna Judd's 22-year-old daughter Grace Pauline Kelley was sentenced to eight years in prison, according to a People magazine report released on Wednesday. The country singer's eldest child, whom she had with ex-husband Arch Kelley III, has already been serving time at the West Tennessee State Penitentiary since April.
Grace Kelley's sentence comes after she violated the probation terms related to her 2017 drug charge. She had originally been ordered to undergo a court-mandated drug recovery program but left the facility before her scheduled release, after which a warrant for her arrest was issued in November 2017.
Judd's only daughter—she and Arch Kelley also have a 23-year-old son, Elijah Judd—is now expected to remain in prison until August 10, 2025. She is eligible for parole as of February 4, 2019.
In May 2017, Grace Kelley originally pleaded guilty in Williamson County Court to charges of manufacturing, delivery, sale and possession of methamphetamine with intent to distribute. She was given similar charges for manufacturing and delivering meth in Maury County, however, she entered a guilty plea for a smaller charge of possession.
Grace Kelley initially received a suspended sentence of 11 months and 29 days in jail along with a $3,092.50 fine. The suspension granted her jail time of just 30 days, and she was expected to serve the remainder of the time on probation as of March 2017, followed by 180-day in-house rehab, which she violated.
She has a past riddled in controversy, including a stint in which her famous aunt, actress Ashley Judd, reportedly sought temporary custody of her following disputes between Grace Kelley and Wynonna Judd.
Previously, Grace Kelley was arrested at a Walgreens in Nashville, Tennessee, in December 2015, Fox News reported, although the details surrounding that particular arrest are unclear. She was also arrested and charged with promotion of meth manufacture in May 2016, and she pleaded guilty to possession of meth for that charge.