Blockchain Valley: Wyoming Is Poised To Become the Cryptocurrency Capital of America
Wyoming is a state of rugged individualists that seems to have a penchant for being "first" on matters of no small importance. Also dubbed the "Equality State," Wyoming was the first state to grant women the right to vote and the first state to elect a female governor.
As to business matters, it was the creator of the concept of a Limited Liability Company ("LLC") back in 1977, and today, nearly two-thirds of businesses formed in the United States choose the LLC format. What's next? Blockchain. Yes, the exciting new technology with seemingly unlimited use cases, and the underpinning of cryptocurrencies, is now on Wyoming's radar screen in a very big way.
February has seen the introduction and passage of some very important bills in Wyoming 64th legislature—legislation that is attracting blockchain and crypto enthusiasts from around the world. Rumor has it that there is a land rush of sorts, manifested in the pursuit of office space.
A Wyoming native and former Wall Streeter, Caitlin Long, has been one of the champions of the Wyoming initiative and is a co-founder of the Wyoming Blockchain Coalition. Most recently she was the Chairman and President of Symbiont, an enterprise blockchain company that has been engaged with Delaware in pursuit of a similar initiative. She is amazed by the response of an array of parties interested in Wyoming – not just among start-up U.S. companies but established European and Canadian companies with eyes on Wyoming.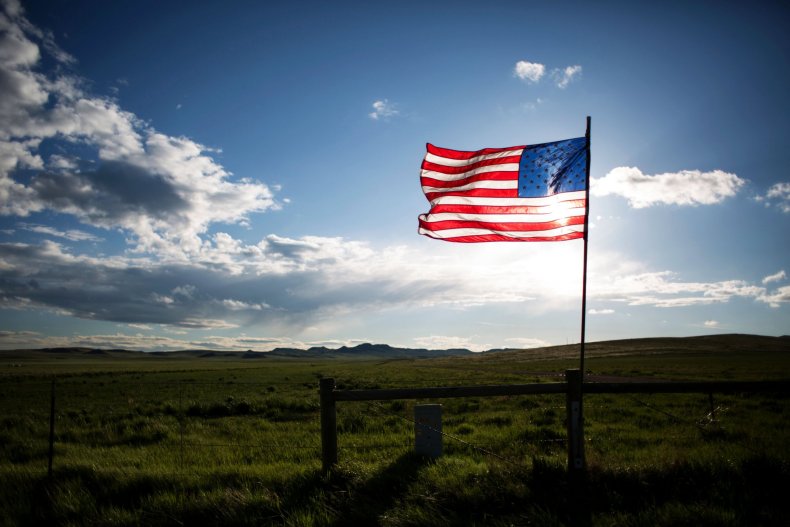 Legal efforts
She has been working tirelessly in Wyoming to do her part to help push this legislation and stated that, "we need to make sure we do this right by Wyoming, so we don't see a u-turn in the next legislative session."
The legislation rolls on this week, much of which is before the Wyoming Senate on Friday (March 2) and if passed could be signed by the governor and become law in a matter of days. As of yesterday, two of the bills had already passed a second reading in the Senate unanimously. Of particular importance is that the legislation takes a position on a category of blockchain tokens that are dubbed "utility tokens," which are tokens that are exchangeable for goods and services.
Unlike "securities tokens," which meet the facts and circumstances described in securities legislation to appropriately be deemed securities, utility tokens will be specifically designated as exempt from securities and money transmitter laws. This will allow companies to engage freely in them – as issuers, exchanges, wallet providers – without the licensing requirements of the multitude of securities and currency laws. In essence, they are deemed property, and one bill exempts them from property taxation. Finally, the third class of digital tokens, "payment tokens" – think bitcoin, litecoin, and ether - will be exempt from money transmitter laws.
And of profound importance to rather mundane matters – corporate records – one bill would allow the storage of corporate records such as shareholder ledgers, voting, and filings to be conducted electronically and presumably stored on a blockchain, eliminating the cumbersome and error-prone paper process.
Here are the key pieces of legislation in Wyoming being addressed this week, and worth noting is that H.B. 0019, H.B. 0070 and H.B. 0101 already passed unanimously in the House.
H.B. 0019 "Wyoming Money Transmitter Act – virtual currency exemption," nicknamed the "bitcoin bill," exempts those who deal-in and exchange virtual currencies from onerous money transmitter licensing laws. In this bill, virtual currencies exempted are defined as those that are a digital representation of value and used as a store of value or medium of exchange that are not recognized as legal tender by the U.S. government. This would allow operators of payment token exchanges to more easily operate in Wyoming.
H.B. 0070 "Open Blockchain Tokens – exemptions," dubbed the "utility token bill," would provide that a blockchain token that is not deemed a security is specifically exempt from securities legislation as well as money transmitter laws. This means that issuers and dealers of so-called utility tokens can deal freely and not have to register as licensed broker-dealer firms. Notwithstanding the foregoing, the same anti-fraud statutes that apply to securities will apply to those issuing utility tokens.
H.B. 0101 "Electronic Corporate Records" could be very important to all businesses and non-crypto enthusiasts alike. It ultimately allows for the recording and storage on a blockchain of common corporate records, filings, voting and accommodates the use of "data addresses" and electronic signatures.
H.B. 0126 "Limited Liability Companies – Series," passed 57-3 in the House, allows the creation of "sub-LLCs" compartmentalized within the general designation to isolate and allocate certain assets and or liabilities to specific members. Finally, Senate File 111 "Property Taxes – Digital Currencies" in effect defines tokens as property and further exempts them from property taxes. More information on the house bills and senate files before Wyoming's 64th Legislature can be seen here.
Caitlin Long believes that one interesting result of the legislation, incorporating the introduction of Series LLCs with the new cryptocurrency regulations, is that "a token buyer could purchase a token that is only offered in Wyoming, and that each purchaser would be a Series LLC." This would imply, for non-residents, that what happens in Wyoming stays in Wyoming. She also predicts that companies could feasibly stay as an LLC forever, and raise funds using utility tokens rather than going through costly securities issuance processes. She noted that ultimately, "the token economy is going to make a run for the securities industry."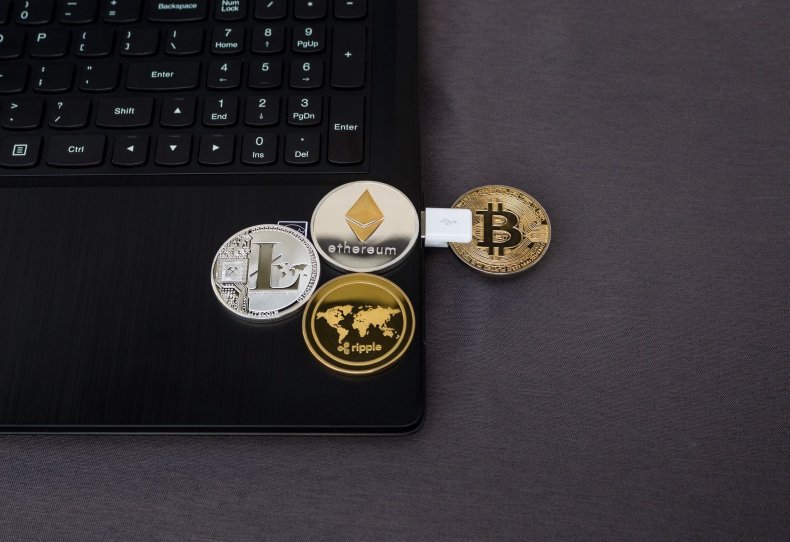 We've seen the excitement and hope for blockchain being recognized by a state jurisdiction before, only to be disappointed. Delaware passed sweeping enabling legislation as part of its blockchain initiative, only for progress to stall and the initiative to be put on hold – arguably for in-state political reasons. With Wyoming, there is an important distinction in that the Secretary of State is obligated by the legislation to establish rules and procedures for implementation. So while Delaware's legislation can be described as enabling, it lacked the bite of requiring implementation.
"A relay race, not a sprint"
I caught up with Andrea Tinianow, the former director of the Delaware Blockchain Initiative who is still very active in the sector as an advisor and consultant, to get her take on what was happening in Wyoming.
She described the adoption of blockchain technology by jurisdictions as "a relay race, not a sprint. Delaware was first to address it, now Wyoming has taken the baton." She added that "people are looking for movement…integration…innovation" and clearly we are seeing it. She was confident that Delaware would be back in the game and that she is supportive of all jurisdictions' involvement. She describes the adoption as a "win-win-win" for "the states, its citizens, and the business community."
Speaking of a win for local business communities, I reached out to Wyoming attorney, Rich Slater, of Richard C. Slater PC. He has been an attorney for some three decades and is also is a commercial registered agent. He confirmed the buzz on the ground and said that there has been a deluge of inquiries from all over the world. He is excited about the increased prospect of forming and re-domiciling LLCs in Wyoming, and also earning the accompanying registered agent roles.
He noted the tremendous legislative support for the initiative in Wyoming "on both sides," including the Secretary of State's and Governor's office. He said it has been "great to get involved with these people with great ideas and ambition for the opportunity that is provided by this legislation."
Among people with ideas and ambition coming to Wyoming is Scott Burke, CEO of Canadian-based BlockCrushr Labs, a blockchain venture development studio that develops consumerized and infrastructure-based products based on blockchain and then organizes teams and capital around them. They leased office space in Wyoming earlier this month in anticipation of increased activity in the state.
He noted that it has been "impressive and inspirational - the work that has been done by a number of key figures, including the Wyoming Blockchain Coalition and state legislators - in a very short period of time. It's incredible to see common sense embraced and enacted in what could and should be an example-setting approach."
Manhattan-based attorney Lewis Cohen of global law firm Hogan Lovells, who is arguably one of the most prominent attorneys in the blockchain sector, is particularly impressed with Wyoming's position relative to utility tokens, "we see here that the folks in Wyoming really understand what these tokens are… not everything is a security and when they [tokens] aren't, they aren't, and Wyoming recognizes that."
Wyoming is the 10th largest state by land mass in the U.S., yet it is the least populous. With a sweeping and diverse geography, no state income tax, no corporate income or franchise taxes, a mere 4% state sales tax, strict privacy laws, tremendous fiber optic bandwidth and cheap power…who's to argue that it wouldn't be a great state to be the "first" to integrate blockchain into its suite of corporate service?
Gary Miller is a consultant, blockchain enthusiast, entrepreneur, and former structured finance banker.