Wyoming Candidate Admits Having Striptease Fetish Alter Ego, Says She 'Cannot Quit' Campaign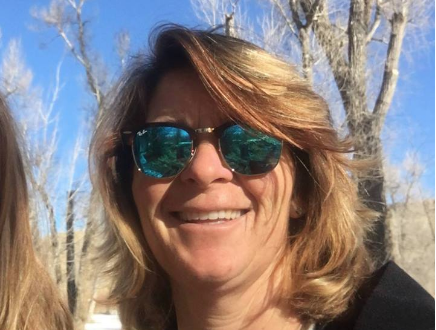 A Wyoming city council candidate said she "cannot quit" after community members found her secret online identity, featuring striptease videos and used panties for sale.
Evanston, Wyoming, city council candidate Deborah Reno earns a living as a massage therapist and yoga instructor in the rural city of about 13,000 people. But it is her side job and alter-ego, "Mystee Crockett," who has opponent Mikal Welling questioning whether she is a viable candidate in the upcoming November election. Reno explained her "hot and sexy" alter ego sold "dirty gym shorts," panties and performed stripteases. She acknowledged to KUTV the discovery of the secret identity will surely affect her family, but added she "cannot quit" and called for politics to be less "hateful."
Reno issued a statement to KUTV saying her husband "loves" her alter ego and "Mystee" was simply a way "to have fun and to be cute" at age 50. Social media pages for Reno have received an outpouring of support from Wyoming residents. Reno said she ran the fetish page for about one year but stressed her public service should be judged rather than her secret identity.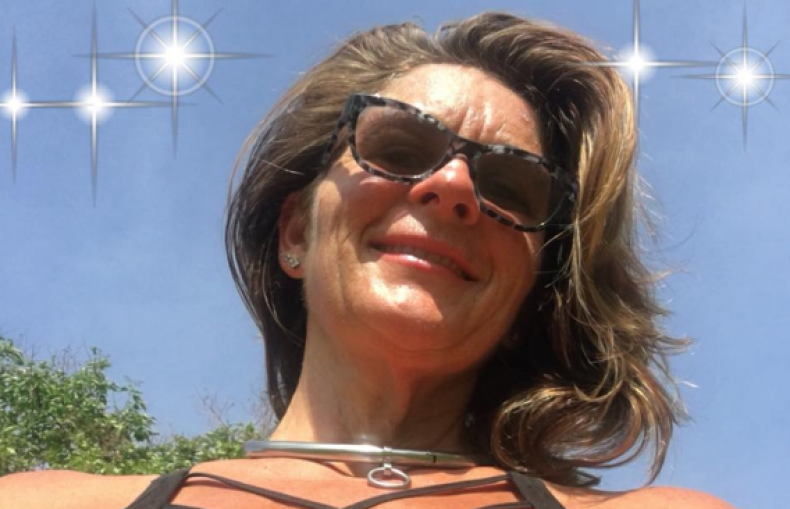 Get your unlimited Newsweek trial >
"My alter ego is hot and sexy in a way that I never get to be in real life. My husband loves my alter ego, although she only comes out when he and I are out of town. She doesn't break laws, but she is gorgeous. She's never gotten into trouble, but she does get into exciting adventures with my husband," Reno wrote in the statement which also announced she will continue with her city council run and has deleted all "Mystee" pages.
"Whether it's the little things, like collecting food for the local food bank, offering a free massage to a woman after her last chemo treatment, or donating yoga classes to disenfranchised youth, I want people to feel better in life, because they know me," Reno added.
Reno, who also goes by "Deborah Demander" on at least one instructional yoga video, finished with the second most votes in a primary that featured five candidates. The winner in November will replace the outgoing incumbent, Wendy Schuler, who is set to become a state senator.
Schuler told KUTV Reno's alter-ego is "very unfortunate" and added "I'm not really sure that she would be electable at this point." Schuler noted that "news gets around pretty fast" in a city as small as Evanston. Her opponent, Mikal Welling, said the alter ego is "so against my own personal moral code and standards."
Get your unlimited Newsweek trial >
But Reno said she is brushing off the criticism and pushing ahead with her city council campaign.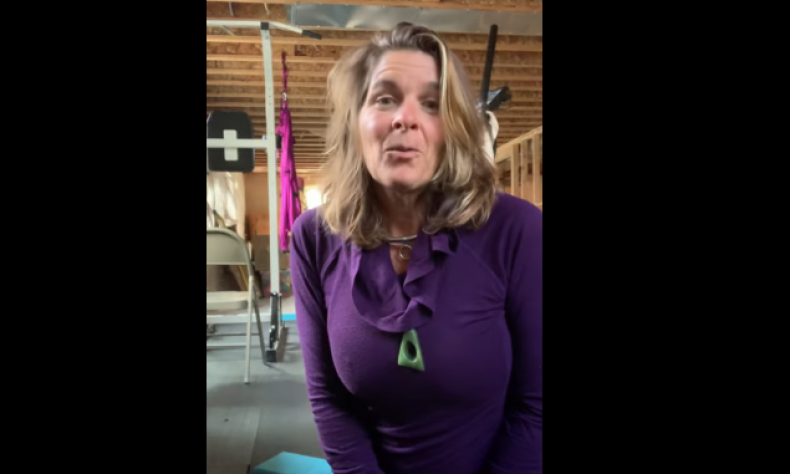 Reno's post declaring she's continuing with her candidacy reads in part:
Yes. I sold panties online. I admit it. That does not make me a weak or bad person. It is a small, tiny part of who I am. Moralistic politics and fake news would have you believe that this is all encompassing, and that an unsavory action makes you an unfit leader.

I believe that divisive, destructive and hurtful behavior shows weak character. These types of tactics are designed to instill fear and shame. They crush the spirit of people.

I tell my yoga ladies, never hurt the heart. The tender heart easily bruises and you can destroy people if you try to hurt their heart. Instead of hurting and embarrassing people, communities would be stronger if we empower people to speak their truth, to be true to who they are, and to let their own unique voices be heard.

I should have known better than to ever enter into the world of politics. It is not for the weak. I am not weak, but I am gentle and kind and loving. These things are not characteristics of a politician. These are characteristics of a healer, a writer, and a person who wants to make the world a better place. That is what I am.

Yes, I should have known that the internet is a big place, and nothing is secret. Yes, I know (because I tell my kids all the time) that you can choose your actions, but you can't choose your consequences. Yes, I know that people will look at me differently now. Yes, I made a choice that not everyone would make. I chose to run for office.

I cannot quit. I love the town I live in. I love the people who live here, and I have a desire to make this place better than before. People deserve a choice, and people deserve to have leaders who value them exactly where they are. People deserve to be seen for who they are and not crushed because they don't fit some cookie cutter mold.

When politics stops being hateful and hurtful and destructive, then maybe more kind, caring and compassionate people will lead. Until then, we will continue getting what we've always had.
Reno did not immediately respond to Newsweek's requests for additional updates Tuesday.
Wyoming Candidate Admits Having Striptease Fetish Alter Ego, Says She 'Cannot Quit' Campaign | Culture