Police in Wyoming arrested a man on "unrelated outstanding warrants" shortly after the body of his girlfriend's toddler was found in a dumpster.
Athian Rivera, aged 2, was reported missing in Cheyenne at around 1 p.m. on Friday. The Cheyenne Police Department said he had last been seen in the 500 block of Desmet Drive, wearing a short-sleeved shirt and black sweatpants.
The disappearance prompted a large search involving several law enforcement agencies. His body was later found in a dumpster not far from where he had been last seen.
Shortly after the discovery, 27-year-old Wyatt Lamb was taken into custody, according to local media reports.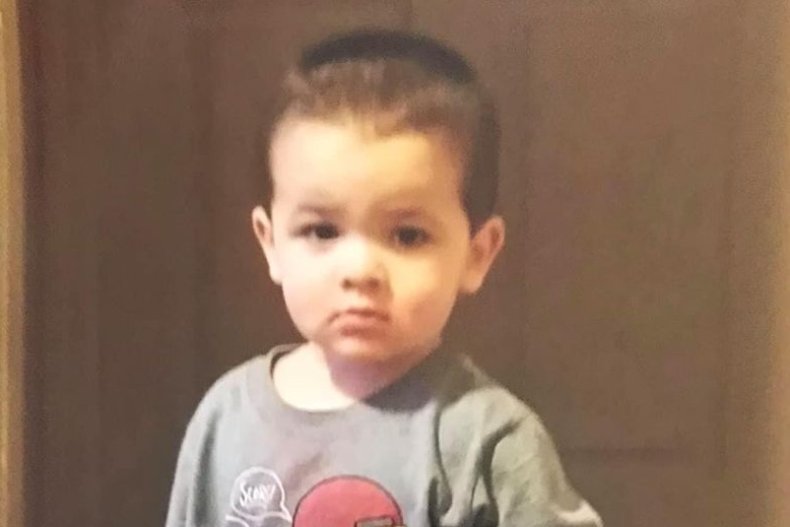 Cheyenne Police have yet to say whether or not Lamb is a suspect in the toddler's death.
Police spokeswoman Alexandra Farkas told Newsweek that Lamb was "arrested for two unrelated outstanding warrants."
The police department "has not confirmed that an arrest was made in connection to this case yet," she added. "We hope to release additional information soon."
K2 Radio reported that Lamb was arrested at around 6.15 p.m. on Friday on a felony warrant for failure to appear and a misdemeanor warrant for parole violation.
Lamb lived with Athian's mother in an apartment on Desmet Drive, according to the radio station.
Kim Coble, who described herself as a close friend of the toddler's mother, said the woman was devastated.
"She is understandably devastated and distraught," Coble said. "She is a loving and devoted mother of her children. The amount of pain this is causing her is not something words can express. No mother should ever have to bury their child."
Coble added that while there had been an outpouring of online support, Athian's mother had also been inundated with abuse.
"The level of callousness being levied at her online is beyond disgusting," Coble said. "People are going as far as to tag her in the picture of the dumpster Athian was found in. I hope that, in the end, the positive people outshine the negative."
Coble added that she had set up a GoFundMe page to help raise funds for the child's funeral expenses and to support the family.
On the page, which has raised just over $1,200 so far, Coble described the 2-year-old as "cute, lovely and playful" and said he loved watching Sesame Street.
"The family is in need of support for Athian's final expenses," Coble added. "As well as other financial support due to not working during this difficult time. All love and prayers are welcomed. Please be supportive in this time of need and loss."
Anyone with information about the case is urged to contact the Cheyenne Police Department on 307-637-6525.