How a Wyoming School District Spent Millions in Tax Money on Food, Travel, Entertainment and Charity
Wyoming's second-largest school district spent $9.6 million last calendar year, but that sum wasn't just dished out for learning supplies -- it was for food, travel and entertainment.
The Natrona County School District, which has 12,975 enrolled students, employs 2,500 people. The school district's 1,400 workers with credit card access collectively made almost 28,000 transactions in 2017, meaning they conducted 76 purchases each day.
Employees spent over $287,000 on 457 food establishments during the year. Staff spent $6,195 at Krispy Kreme and $8,825 at Olive Garden but also dined at steakhouses.
They paid over $622,000 on travel expenses, visiting California, Philadelphia and a range of states in between. United Airlines alone received more than $102,000 in taxpayer money.
Costs labeled as entertainment and recreation comprised $1.08 million of the expenses, with employees paying Amazon more than $317,000 and iTunes over $10,200. Natrona school employees paid $22,400 to Hobby Lobby -- part of the entertainment charges -- and spent more than $157,000 at Bush-Wells Sporting Goods, categorizing the expenses as recreation. Other recreation expenditures included purchases at a ski area, a golf club and an indoor trampoline park.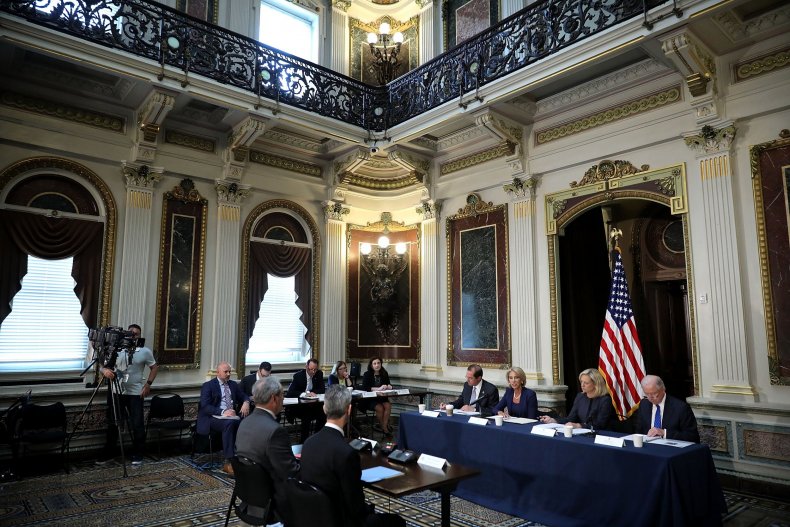 Forbes reported that "the details of these credit card transactions were not disclosed to citizens, students, journalists, or the elected members of the school board. Instead, the expenditures were aggregated under the name of the credit card company or vendor name (i.e. Amazon), thus, hiding the purpose."
Ryan Kelly, the school district's business services director, told reporters that he did not know of any spending abuses, the Casper Star Tribune reported. Kelly said that the retailers, not the district, categorize the purchases.
He and Superintendent Steve Hopkins addressed some of the expenditures most likely to draw attention. They said that student fundraisers paid for the Krispy Kreme sales, the iTunes costs were for learning applications and the hotels were primarily booked for conferences.
Kelly said the district could increase transparency, and a statement released on the Natrona County School's website on Monday reiterated his remarks.
"As a result of recent and valuable stakeholder feedback, we have found ways in which we can improve our transparency in regards to the sharing of credit card expenditures," the statement said. "We are working diligently with our Business Services Department to provide detailed information on expenses related to district credit card purchases. When a credit card statement is compiled the credit card company may designate a purchase under a certain vendor category such as entertainment, travel, etc."
The district included links to weekly expenditure reports in its statement.