Wyoming, State With the Least Number of Coronavirus Deaths, to Reopen Bars and Restaurants Friday
Wyoming, the state that has reported the fewest number of COVID-19 deaths so far, will be reopening its bars, restaurants, gyms and more on Friday with social distancing guidelines in place.
Governor Mark Gordon announced the state's next phase of reopening during a news conference Wednesday.
"It's important to remember that, even as we ease restrictions, the virus is not gone," Gordon said. "It is still here, it is still invisible and it is still capable of wreaking havoc. And it's going to be with us for some time in Wyoming, just like the rest of the country."
By Thursday, Wyoming's Department of Health has reported 688 confirmed and probable COVID-19 cases statewide. Health officials said seven residents had died after contracting the virus since the pandemic began, the lowest number of any state in the country.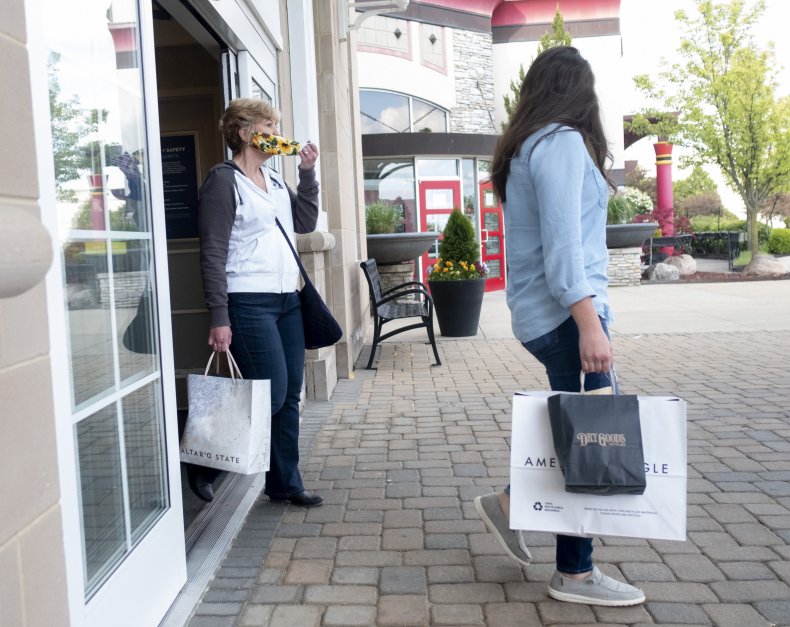 Only 10 new cases were reported by health officials as Gordon made his announcement Wednesday. The state's positive case rate, which had decreased to 3.9 percent, was "significantly below the national average," thus making it possible for the state to proceed with its reopening plans, Gordon said.
Starting Friday, restaurants would be allowed to serve customers with indoor and outdoor seating available. Tables would be limited to groups of six and must be spaced at least six feet apart, Gordon's executive order said. Employees would be required to wear facial coverings and frequently sanitize public areas as well as be screened for COVID-19 symptoms before each shift, the order said.
Child care facilities, gyms and movie theaters were also mentioned in Gordon's order as among the businesses that could reopen. Social distancing and sanitation guidelines for qualifying businesses, including those specifically mentioned in the order, were provided Wednesday. Religious organizations and funeral homes were also permitted to welcome visitors so long as no more than 25 people occupied the same space at the same time, the order said.
An earlier statewide order banning the gathering of groups last month was also revised Wednesday to accommodate for the reopening of businesses. Signed by a Wyoming state health official, the revised order said gatherings of 25 people or fewer would be allowed as long as individuals stayed six feet apart, but larger gatherings would not yet be permitted. The order would be revised again if necessary depending on the state's continued progress in combating the virus, the health official said.
Though Friday's reopening of businesses will mark a significant step forward for Wyoming as many other states remain beneath stricter lockdowns, Gordon reminded residents the threat from the virus would persist and cautioned against gatherings or other activities that would be in violation of his latest order.
"We must continue to be vigilant about social distancing," he said in a news release.