Asia Argento Will Be Fired From 'X Factor Italy' If Sexual Assault Claims True: Report
Asia Argento will be cut from her role as a judge on X Factor Italy if reports about an alleged sexual assault and the secret payout are credible. Argento was a leading voice in #MeToo movement against disgraced movie mogul Harvey Weinstein.
Argento reportedly paid $380,000 to Jimmy Bennett, an actor who claimed Argento sexually assaulted him in a hotel room when he was 17. Argento was 37 at the time, the New York Times reported Sunday. The pair had played a mother-son duo in the 2004 film The Heart Is Deceitful Above All Things.
Sky Italia and FremantleMedia issued a statement, which detailed the reasoning for Argento's original casting. They noted the #MeToo movement was not a motive for hiring Argento.
"It should be made clear that Sky Italia and Fremantle did not pick Asia Argento as a judge of X Factor Italy for her commitment to the #Metoo campaign, nor for her personal stances, but rather—as it has always been the case when it came to choosing the judges of X Factor Italy— for her musical skills and ability to manage a television role in a show like this," the statement read.
There would be no further conversation surrounding Argento's employment should the claims of sexual assault be found true, The Hollywood Reporter noted.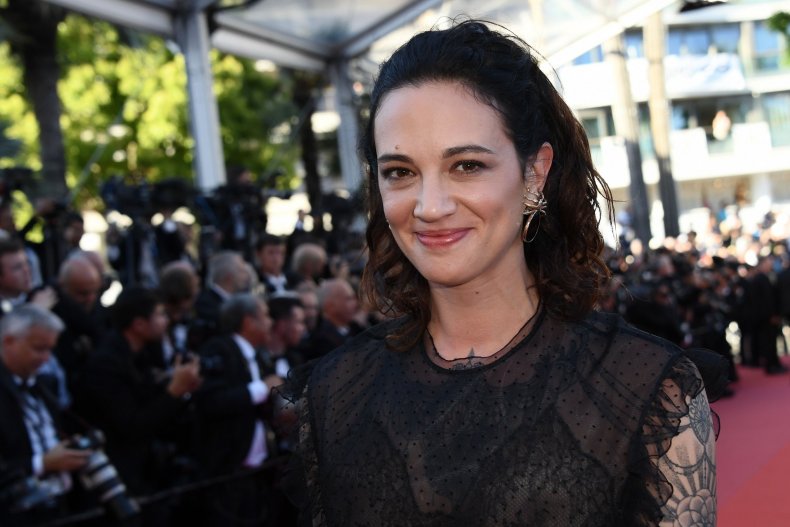 "We want to be very clear: if the allegations reported by the New York Times today were to be confirmed, the issue would be absolutely inconsistent with Sky's ethical principles and values and therefore—in full agreement with FremantleMedia—we would have no choice but to take note of it and put an end to the collaboration with Asia Argento," it read.
A photo of Bennett and Argento in a hotel room bed, dated May 9, 2013, was allegedly acquired by the New York Times. The picture is reportedly copyrighted to Argento through their alleged agreement.
In the emails, Bennett asked for $3.5 million dollars from Argento. She paid $200,000 in April, the Times report said. The reported deal made with Argento did not require Bennett to sign a non-disclosure agreement.
"Ultimately, you decided against the non-disclosure language because you felt it was inconsistent with the public messages you've conveyed about the societal perils of non-disclosure agreements," wrote Carrie Goldberg, Argento's lawyer, to Argento via email. "Bennett could theoretically tell people his claims against you. However, under this agreement, he cannot sue you for them. Nor can he post the photo of the two of you."
Argento has yet to comment on the allegations. Bennett refused to talk to the Times.