Scully and Mulder Return to Late-Night TV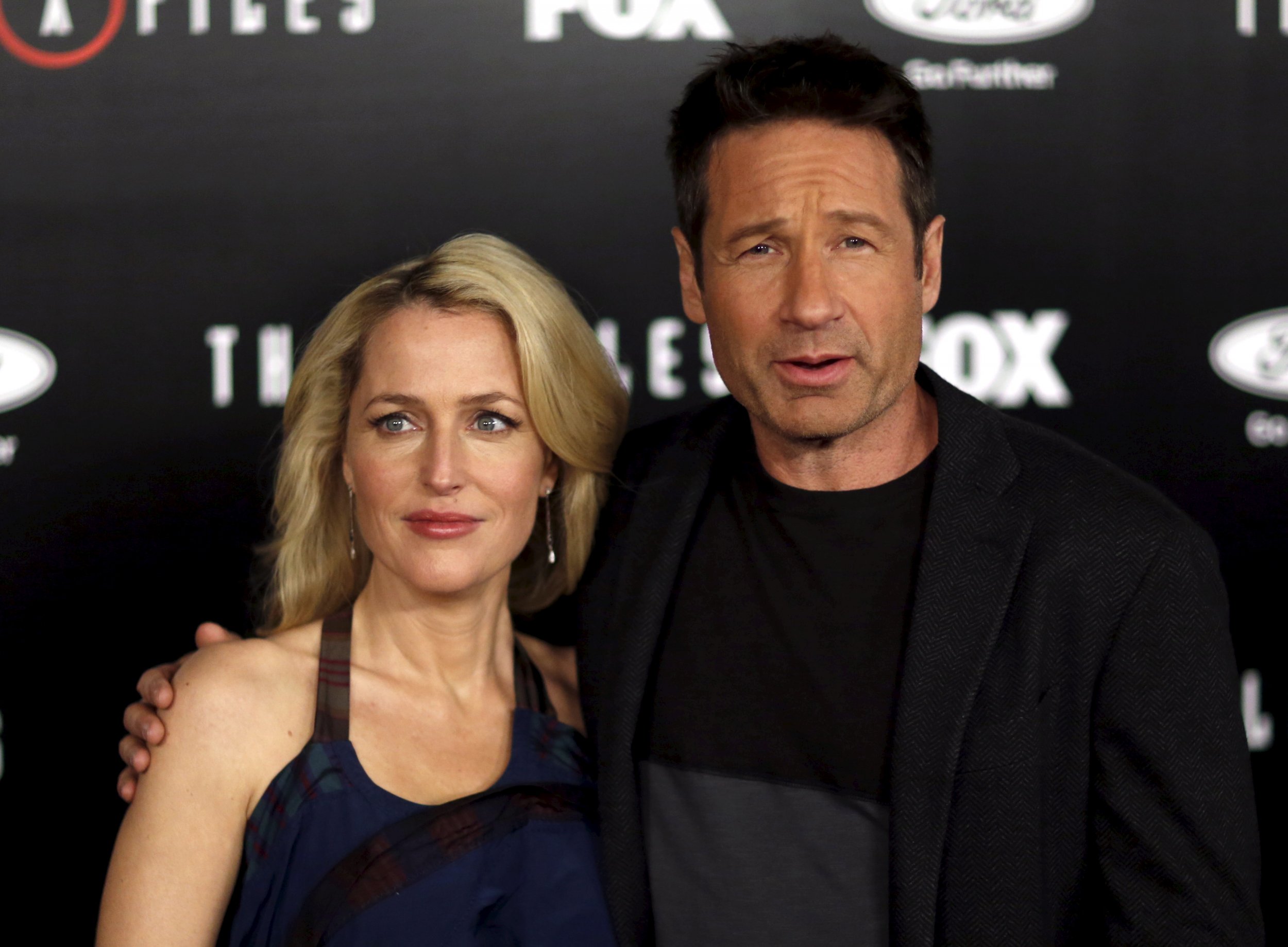 Can The X-Files exist outside of the '90s nostalgia vacuum that created it? Sure it can, purported Jimmy Kimmel Live! on Tuesday night. Along with the help of some familiar government agents, Dana Scully (Gillian Anderson) and Fox Mulder (David Duchovny), Kimmel revived the infamous alien conspiracy franchise in a present-day sketch on his late-night show (though The X-Files is slated for a real six-episode reboot, with the first premiering January 24 on Fox).
The spoof opens at an "abandoned government facility" in New Mexico. Green slime cakes the floor, and the pair roam the premises with flashlights until they stumble upon an alien encased in glass. "The government was hiding this the whole time!" Scully exclaims. They soon run into Kimmel, posing as a government agent, who is assigned as a liaison between Mulder and Scully as they adjust to reopening the X-Files in 2016 and grappling with sexual tension that's been dormant for years.
References abound in the video for the decade that bred Pogs and PJ Harvey, even to the parts we're glad died with the '90s, like floppy discs, AOL dial-up and antenna phones not working underground (even when you really, really need to call Skinner). We're glad Scully and Mulder are back, though. Since Gothamist reported last week that Pizza Rat was maybe a hoax, we don't know what to believe anymore.
Scully and Mulder Return to Late-Night TV | Culture