Hospital Images Show Man Shot With Harpoon Through His Face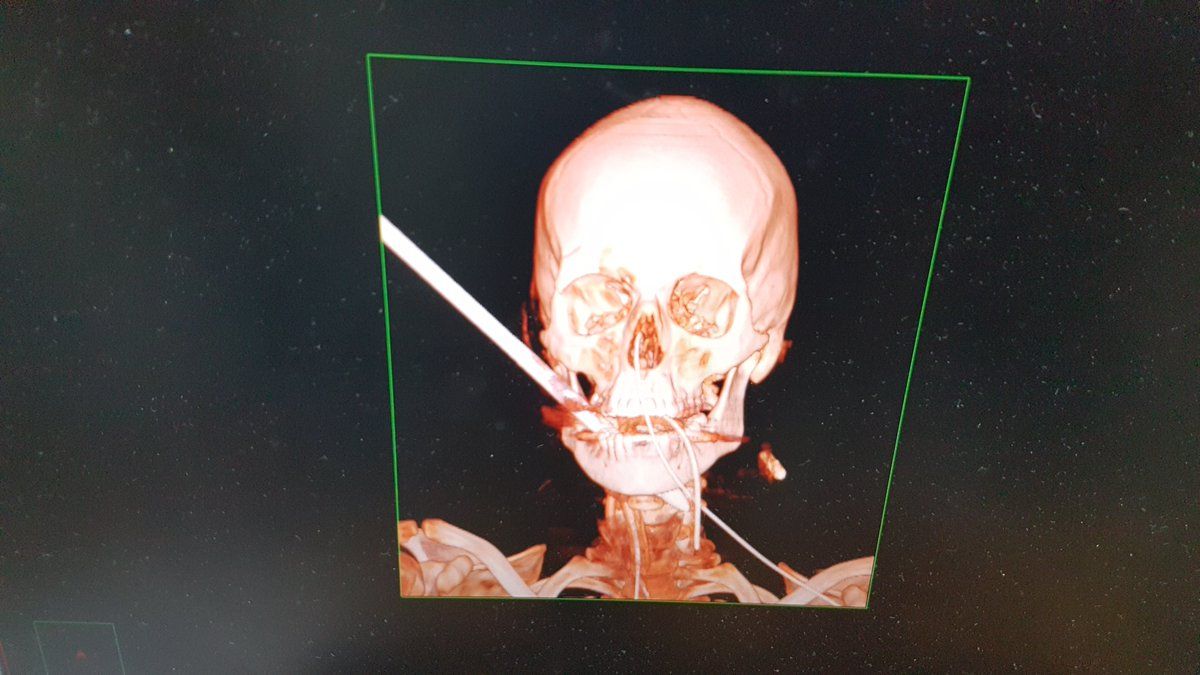 Images released from a hospital in Israel show the shocking damage done to a man who was shot in the face with a harpoon and then lived to tell the tale.
Agence France-Presse (AFP) reported that police in the city of Haifa were investigating the assault on a 28-year-old man on February 6, which left him tearing down the street, his face streaming with blood, as he clutched a spear protruding from the bottom of his jaw.
Related: Can Netanyahu be indicted? Police recommend Israel's prime minister be charged with bribery, breach of trust
The victim, identified only as Netanel, was fortunate to escape the ordeal with his life. He was shot with the harpoon, normally used to kill sharks, as he drove his car just 240 yards from the Carmel Medical Center in the Israeli port city.
The 24-inch metal projectile entered the victim's face at a diagonal angle, piercing his mouth and jaw. It was stopped by his neck, just short of damaging major blood vessels. An AFP reporter, Jonah Mandel, tweeted a CT scan of the injuries.
"Another centimeter and he'd be dead," Dr. Gustavo Moiguer said, adding that the harpoon had been close to hitting Netanel's eyes and brain.
"I was choking as I felt my mouth filling with blood," Netanel said in a statement given by Carmel Medical Center. "I could barely keep on my feet."
The medical team at the hospital unscrewed the spear, removing the shaft and cutting a safe exit hole for the sharp tip in Netanel's neck. The Israeli man subsequently underwent reconstructive facial surgery.
"I think it was a miracle," Netanel said. "God must love me to keep me alive," he added.
Police have declined to identify any suspects in their ongoing investigation.
Hospital Images Show Man Shot With Harpoon Through His Face | World