X018 Inside Xbox Stream - Time, Date, Predictions & How to Watch
X018 has officially arrived, and Microsoft is kicking it off with the biggest episode of Inside Xbox that fans have ever seen. Below, we'll recap the times, dates and stream links worth watching, while outlining our predictions for the event.
When is the X018 Inside Xbox Stream?
The X018 showcase stream runs from 4 p.m. to 6 p.m. EST on Nov. 10. During that time, Microsoft will unveil the latest news updates on its current portfolio while offering a possible peek at the future of Xbox platforms. The event will continue to stream through Nov. 11, so don't tune out once the highlight reel ends.
Where Can I Stream X018?
There are many places to watch the X018 Inside Xbox stream including Mixer, Twitch and YouTube. We've embedded the Mixer stream for your convenience. If there's too much stuttering on your device, YouTube tends to be the best alternative for lower-end hardware.
Social media fans should also check Xbox's Twitter and Facebook pages as well.
What Games Can We Expect to See During Inside Xbox?
Microsoft has been pretty quiet about what fans should expect to see during X018, but we've got a few reasonable predictions for stuff that might show up.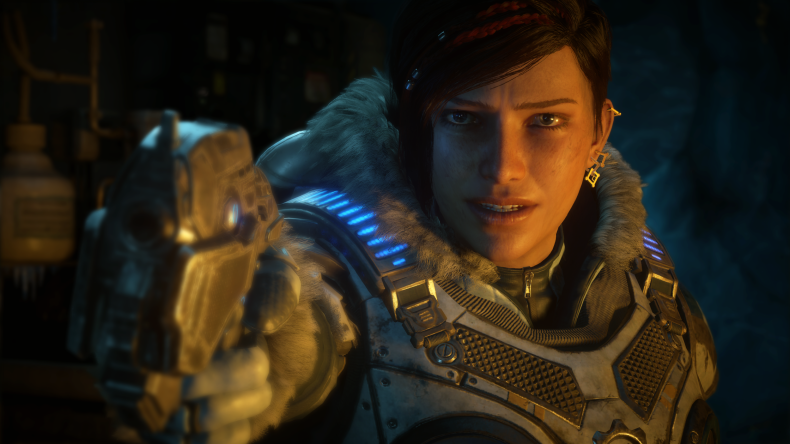 DLC for Current Games: Titles like Forza Horizon 4, State of Decay 2 and Sea of Thieves all launched earlier this year, which puts them in a prime spot to receive post-launch DLC. While Horizon has sold exceptionally well in the past few weeks, the other two titles didn't really set the world on fire. So, Microsoft will probably be looking for a way to bring some of that lost audience back.
Crackdown 3 Release Date: While it was originally believed Crackdown 3 would be among the flurry of major game releases on Feb. 22, Microsoft pulled back from that exact date and has since promised a broader release date sometime in February. With only a few months to go, it's time to finally learn the true release date for this long-developing game.
Game Pass: Game Pass has garnered lots of goodwill amongst the Xbox faithful, so we expect to see some updates about the service during X018. In fact, Microsoft has promised "over a dozen game announcements" for the big show. We might also hear more about the recent rumors regarding the debut of Game Pass on PC as well.
PUBG Snow Map [Vikendi]: PUBG's relationship with Xbox remains strong, and it's about time for PUBG Corporation to start talking about the snow map that's expected to release later this year. The map was first teased during Microsoft's E3 press briefing, so it'd make sense to offer an update on its development during X018.
Gears 5: Since Microsoft has confirmed Halo Infinite won't be featured during X018, Gears 5 has to be the big stinger at the end. Don't forget about Gears Pop! or Gears Tactics either. That being said, Gears 5 is the only member of the franchise trio with a proper release window, so we'll probably see more from that.
The Next Xbox [Maybe]: Fans are hopeful X018 will offer a first look at Microsoft's Xbox Scarlett next-gen console. If that's true, we expect the preview to be a very short developer diary teaser similar to the initial reveal of the Xbox One X. If Xbox Scarlett is truly coming soon, the major reveals will absolutely be saved for E3.
That's all we know about the X018 showcase so far. Be sure to watch the streams that begin at 4 p.m. EST Nov. 10.
What do you want to see from Microsoft's X018 event? Will this really be the biggest episode of Inside Xbox ever? Tell us in the comments section!
X018 Inside Xbox Stream - Time, Date, Predictions & How to Watch | Gaming