Is Xanax Safe? Mylan Pharmaceuticals Recalls Alprazolam Tablets Over 'Contamination Concerns'
Mylan Pharmaceuticals Inc. has issued a voluntary nationwide recall of a batch of anti-anxiety medication sold under the brand name Xanax.
The drug company is pulling batches of Alprazolam tablets, USP C-IV 0.5 mg—the generic version of Xanax—distributed between July and August 2019.
The affected batch is lot number 8082708 and was sold in 500-pill bottles with an expiry date of September 2020. The recall has been issued on account of possible contamination with a foreign substance.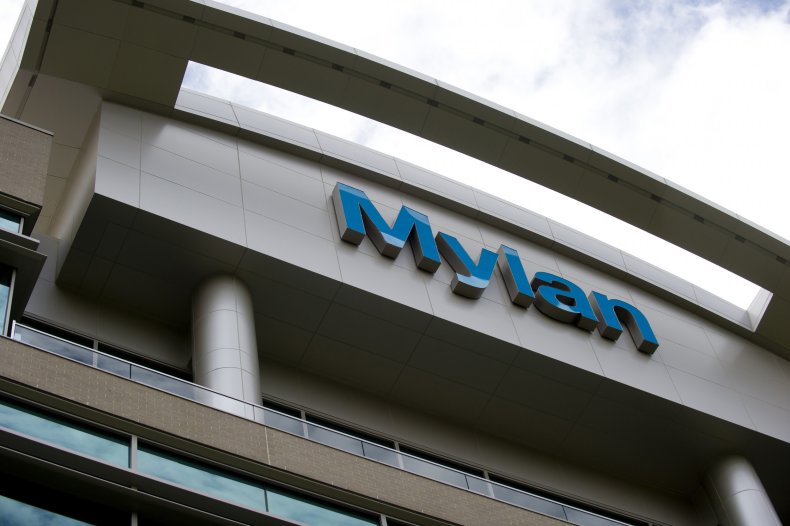 As of right now, the decision to recall sales of lot number 8082708 appears to be a precautionary action. According to a U.S. Food and Drug Administration (FDA) statement published Saturday, any adverse health effects relating to the batch have yet to be reported.
"Clinical impact from the foreign material, if present, is expected to be rare, but the remote risk of infection to a patient cannot be ruled out," reads the statement.
Anyone who has experienced any problems they believe may have been caused by the product is advised to speak to a physician or health care provider. Meanwhile, any quality problems related to the product can also be reported to the FDA's MedWatch Adverse Event Reporting program. (This can be done online or offline, by regular mail or fax.)
To return the product, the recall notice states consumers should contact Stericycle at 1-888-843-0255 to receive a documentation packet that can be used to send drugs to Stericycle.
Those with questions related to the recall can contact Mylan's customer relations team at 800.796.9526 or customer.service@mylan.com. (Office hours are Monday to Friday 8 a.m. to 5 p.m. EST.)
What is Xanax?
Xanax is the brand name of a drug called alprazolam, a strong benzodiazepine (or "benzo"). It works by targeting gamma-aminobutyric acid (GABA) receptors.
GABA is an amino acid and the principal neurotransmitter of the cerebral cortex. It is responsible for managing feelings of excitement and energy but if out of balance, can trigger excessive feelings of anxiety.
Taking Xanax calms the GABA receptors, making users more relaxed and less anxious.
Is it safe?
Xanax is generally considered to be an effective treatment for the management of anxiety when taken as prescribed but it is open to abuse and can result in addiction. Abuse could involve upping the prescribed dosage or taking the drug longer than medically recommended.
According to the Substance Abuse and Mental Health Services Administration, the number of people seeking help for benzo addiction has skyrocketed over the last couple of decades, increasing from 6,929 in 2002 to 17,019 in 2012.
Taking too much Xanax or taking it in conjunction with other drugs (including alcohol) can result in overdose. Symptoms include tiredness, confusion and impaired co-ordination, as well as coma and death.