Xander Berkeley to Play George Shultz as Cold War Hero in 'Reagan' Movie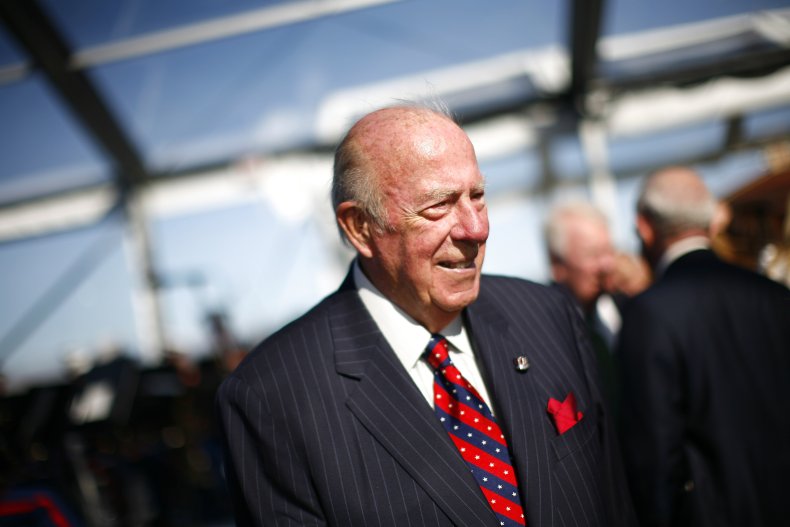 The historical significance of George Shultz, who died Saturday at age 100, will be explored in the upcoming movie about the life and presidency of Ronald Reagan, where the former secretary of state will be played by actor Xander Berkeley, Newsweek has learned on Sunday.
Berkeley is known for his roles in The Mentalist, 24, Nikita and The Walking Dead. In the movie dubbed Reagan, due in theaters in 2022, he plays Shultz alongside Dennis Quaid, who stars as the former president.
"It was a privilege to portray one of America's unsung heroes, George Shultz, someone who, without ever trying to draw attention to himself, helped negotiate a peaceful end to the Cold War, without a life being lost," said Berkeley, who has already wrapped up his portion of the film.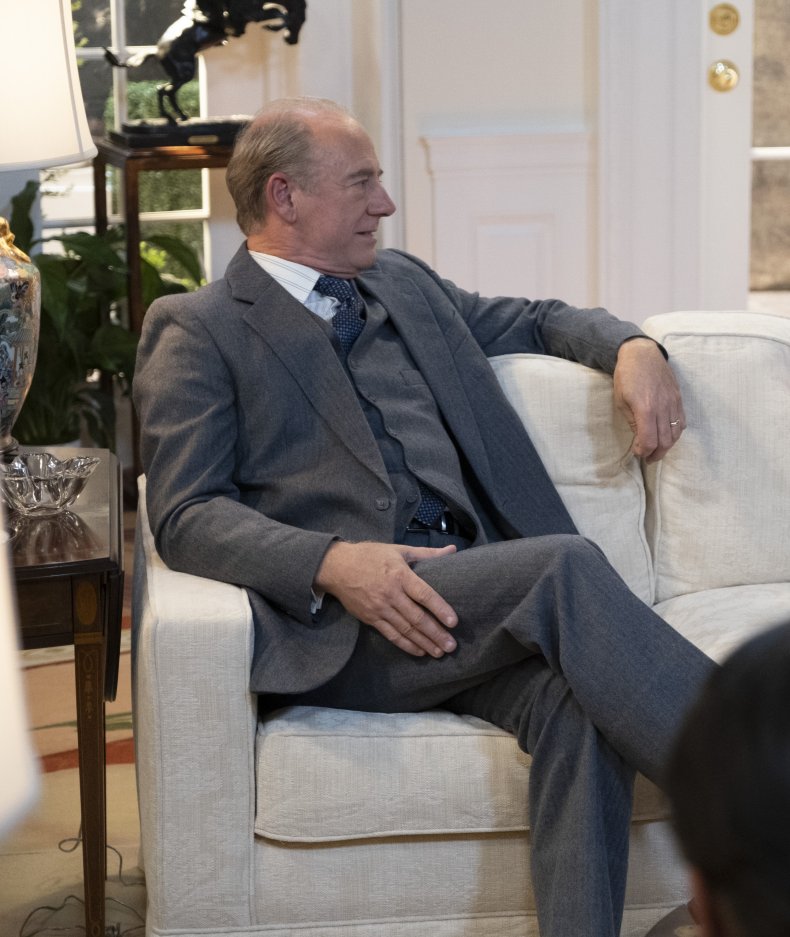 "We owe this great man more than we know. And his motto, 'Trust is the coin of the realm,' should be taught to future generations in pursuit of diplomacy," said Berkeley.
Shultz actually served under three Republican presidents and held four Cabinet-level positions. He assumed the role of secretary of state in 1982 and held the position throughout the remainder of Reagan's term.
Shultz appears in the movie when it focuses on the 1980s, though the film also explores Reagan's childhood and his years as an actor and governor of California.
Reagan is directed by Sean McNamara, who also directed Quaid in Soul Surfer. It's produced by Mark Joseph, who most recently joined Terrence Malick as executive producer of The Vessel starring Martin Sheen.
Joseph told Newsweek that he met with Shultz several times over the past decade to reminisce about his time with Reagan, "gleaning insights from him that have shaped the film." Joseph, in fact, was set to appear with Shultz on a podcast next week to talk about Reagan — the man and the movie.
Prior to his death, Shultz penned an exclusive essay for Newsweek about the legacy of Reagan's presidency.
Reagan told voters "that they need not be bound by class, race, childhood misfortune, poverty, or bureaucracy. He was confident that they, the people, could make something of themselves," Shultz wrote.
"Reagan conveyed simple truths that ran deep and wide among the American people. His was an American creed: defend your country, value your family, make something of yourself, tell the government to get off your back, and tell the tyrants to watch their step."
Rounding out the primary cast for the Reagan film are Penelope Ann Miller as Nancy Reagan, Mena Suvari as Jane Wyman, and Lesley-Ann Down as Margaret Thatcher.
Jon Voight also stars in the role of a fictional character—a former Soviet spy with the KGB. The film also includes scenes with former movie mogul Jack Warner of Warner Bros. fame, who will be played by Kevin Dillon.
Correction 7:12 PM ET: An earlier version of this story misspelled George Shultz's last name. We apologize for the error.