French Aristocrat Suspected of Murdering Family Eludes Authorities Yet Again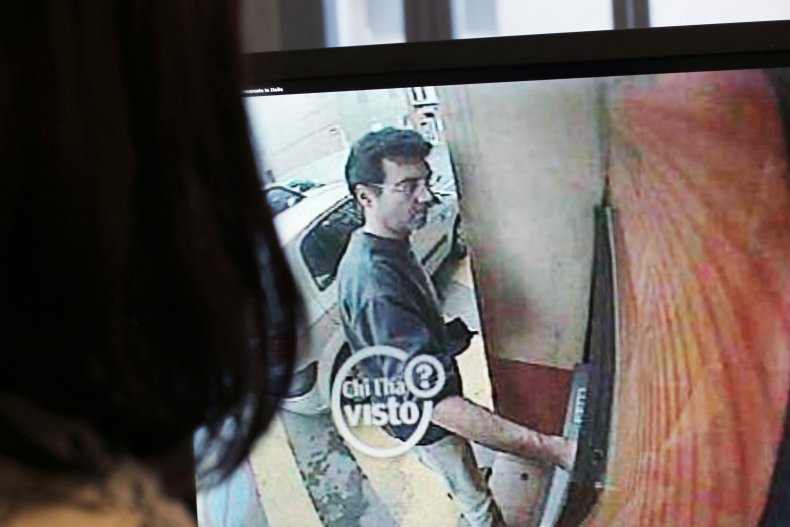 European media outlets went wild Friday at the announcement that Xavier Dupont de Ligonnès had been apprehended in Scotland. Dupont de Ligonnès, a French national, has been on the run since April 2011, when authorities discovered the bodies of his wife, Agnes, the couple's four children, and the family's two pet labradors buried in their yard.
But a DNA test quickly confirmed that man detained in Glasgow on Friday evening was not, in fact, Dupont de Ligonnès, adding yet another ripple to the eight-year mystery surrounding the aristocrat's disappearance.
Though France officially banned social classes in the late 1700s during the French Revolution, many families still trace their ancestry back to "noble" beginnings. De Ligonnès was one of them. He would have been a count in France's bygone aristocracy, a fact he reportedly alluded to in an email in which he called himself part of the country's elite and wrote: "I think I've got a superiority complex, you could call it that. But it's based on a simple observation: I belong to a group of people who are intelligent, determined, balanced and in good moral and physical health. Such people are rare compared to the masses."
But despite his pedigree, de Ligonnès was drowning in debt by early 2011. According to a 2016 book about the manhunt for de Ligonnès, he wrote in an email a year before his family's murder that "a definitive decision must be made: suicide collectively or alone."
Evidence accumulated in the eight years since his disappearance points to a carefully planned murder. De Ligonnès did target practice with a rifle he inherited from his father. He informed his children's schools and his wife's employer that the family would be moving away on short notice. He purchased a silencer, chalk lyme and a spade.
When police searched the family's house on tips from concerned neighbors, they found a severed leg under the terrace, which eventually led them to the five bodies. But despite de Ligonnès proclamation on suicide, no trace of his body was ever found.
In the last confirmed sighting of de Ligonnès, he was caught on a security camera leaving a budget hotel near the Côte d'Azur on April 15, 2011. In January 2018, police raided a nearby monastery after churchgoers reported seeing the wanted man dressed as a monk. The cleric in question, Brother Jean-Marie Joseph, told the Huffington Post he led the officers on a thorough tour of the grounds before they told him he was their suspect--a fact that amazed the monk, who said he does not resemble the suspect.
Similarly, the person of interest detained in Scotland on Friday apparently did not look like de Ligonnès, though his description reportedly matched Europol's.
While de Ligonnès remains at large, law enforcement remains on alert for the disgraced aristocrat, who they believe is traveling with stolen documents and an altered appearance.