Xbox Adaptive Controller Brings Gaming to Everyone
Microsoft has revealed the Xbox Adaptive Controller, a device made to bring gaming to people with limited mobility. The device can be modified to work for anyone, regardless of their accessibility needs.
As seen in the surprisingly touching video above, the Xbox Adaptive Controller has two large buttons and a directional pad, along with the traditional Xbox button, menu button and share button. Add-ons can be plugged into the back of the controller, including additional buttons, joysticks of all sizes, foot pedals and more.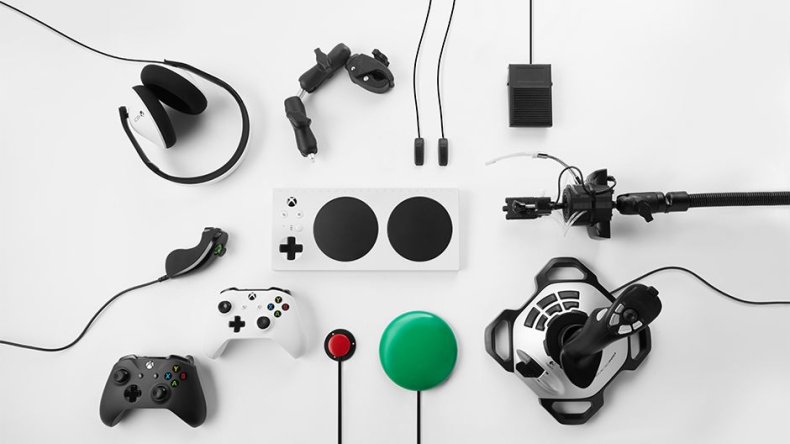 Like a standard controller, the Xbox Adaptive Controller can be programmed for specific games, allowing further customization to get the right feel for every experience. The Adaptive controller is even compatible with accessibility controllers from other companies, including PDP's one-handed controller, Logitech's Extreme 3D pro joystick and more. A list of recommended partner devices can be found here.
The Adaptive Controller is compatible with both Xbox One and Windows 10 PCs. It will be available exclusively through the Microsoft Store for $100. No release date has been confirmed yet, but according to a post on the Xbox blog, the peripheral will launch later this year. More details about the Xbox Adaptive Controller will be revealed at Microsoft's E3 press briefing next month.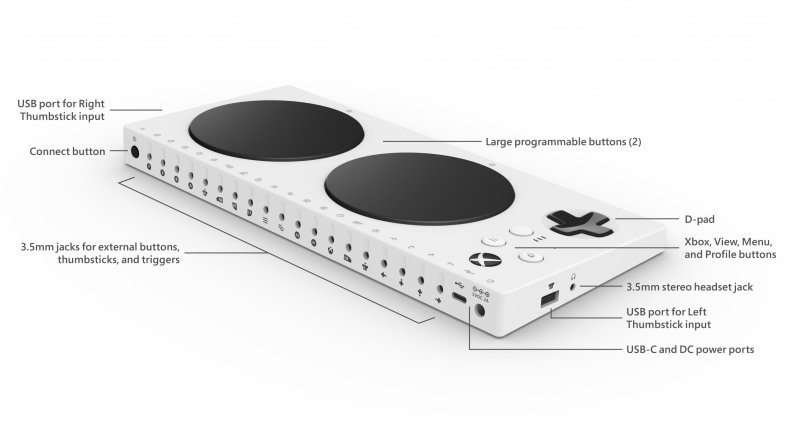 More stories about the design of the Xbox Adaptive Controller and how it's been used can be found on the Microsoft Story Labs site.
So what do you think? Are you excited to see Microsoft making gaming more accessible for everyone? Do you want to try out the Xbox Adaptive Controller for yourself? Let us know your thoughts in the comments section below.