Xbox Games Showcase: 'Fable,' 'Halo Infinite' and Every Trailer Shown
The Xbox Games Showcase has concluded after delivering massive trailers and gameplay previews for many of Microsoft's first-party titles.
Nine of Microsoft's 15 studios were represented during the hour-long online presentation, with 10 world premiere reveal trailers, including for the next installments of the State of Decay and Fable series.
While many Xbox fans will look at the next installment of the Halo franchise as the selling point, the Xbox Series X is set to feature a ton of exciting next-gen games.
Microsoft representatives also revealed that Xbox Game Pass subscribers can play every game shown today when they are available.
So without further ado, here are all the trailers and gameplay from Thursday's Xbox Games Showcase.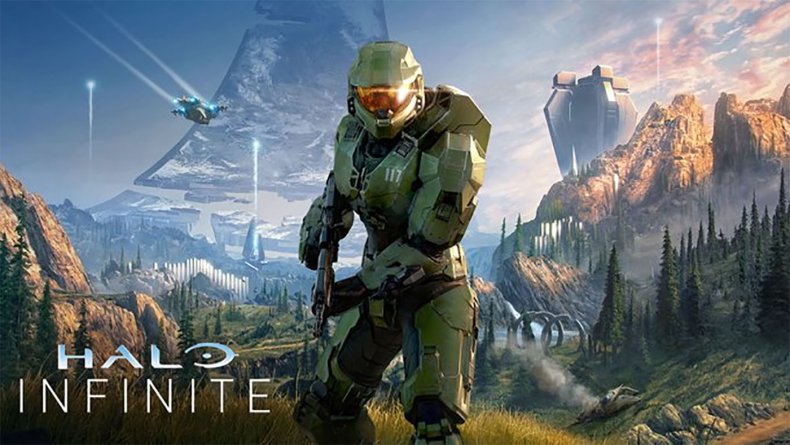 HALO INFINITE
Halo Infinite was the game everyone was excited about and Microsoft gave fans a lot to look over. Check out the new trailer for Halo Infinite below.
Microsoft even provided eight minutes of Xbox Series X gameplay, showcasing some early campaign cutscenes and what you'll experience as Master Chief when the game comes out later this year.
STATE OF DECAY 3
The announcement of the next installment in the State of Decay series was a surprise. No gameplay this time, but check out this creepy trailer featuring one big deer-zombie.
FORZA MOTORSPORT
We also got a glimpse at the latest title in the Forza racing series. Check out the reveal trailer for Forza Motorsport below.
EVERWILD
From Rare Studios, Everwild is a brand new IP from Rare and looks like it'll give gamers a unique and unforgettable experience in a world filled with nature and magic.
TELL ME WHY
Tell Me Why is a new narrative experience from the studio behind Life is Strange. Play as twins Alyson and Tylser as they use their special bond to unravel the mysteries of their loving but troubled childhood.
Experience the first chapter on August 27.
ORI AND THE WILL OF THE WISPS
Moon Studios are working on a special version of this game for the Xbox Series X. It'll run at 120 fps and include new audio that wasn't possible for current-gen consoles. It's set to be released later this year.
THE OUTER WORLDS: PERIL OF GORGON
Coming September 9 is the first of two story expansions for The Outer Worlds, called "Peril of Gorgon." Check out the trailer below.
GROUNDED
Coming July 28 for Steam and Xbox Game Pass early access from Obsidian Games, Grounded is a multiplayer survival game where you and your friends can try and survive backyard living while being smaller than an ant.
Fend off insects, build grass mansions and more in Grounded.
AVOWED
The next class RPG from Obsidian games, Avowed is set in a fantasy world unlike any other. Check out the trailer below.
AS DUSK FALLS
As Dusk Falls is an original interactive drama that explores the entangled lives of two families across 30 years. The story begins with a robbery-gone-wrong and the choices you make will impact how this story will go.
PSYCHONAUTS 2
Check out this new gameplay trailer, in which Raz takes a journey through the mind of a mystery brain he finds in a jar. With musical accompaniment by Jack Black himself.
DESTINY 2: BEYOND LIGHT
A new version of Destiny 2 with all current expansions is coming to Xbox Game Pass starting in September. Game Pass Ultimate members will be able to play this game on mobile from the cloud.
Bungie will release a new version of Destiny 2 that's optimized for Xbox Series X on November 10 on Xbox Game Pass.
STALKER 2
Stalker 2 is coming to Xbox Series X as a Console launch exclusive. Players will experience one of the biggest open-world games that's filled with mutants, anomalies and much more.
Check out the trailer below.
WARHAMMER 40,000: DARKTIDE
From the developers of Vermintide, Warhammer 40,000: Darktide is a four-player co-op action game set in the hive city of Tertium. Fight together with your friends against hordes of enemies in this new Warhammer: 40,000 experience.
Coming to Xbox Series X and PC in 2021.
TETRIS EFFECT: CONNECTED
The popular Tetris Effect is coming to Xbox Series X this holiday season with new updates following soon afterward.
In Summer 2021, the multiplayer expansion will be made available as a free update to all other existing versions of Tetris Effect.
THE GUNK
This one's a new platformer where you'll traverse lush environments while avoiding alien "gunk." Suck up the gunk to help make new paths.
THE MEDIUM
Dive into a new single-player narrative as you explore two worlds simultaneously in The Medium. One world is the normal one we're accustomed to, while the other is a hellish world filled with ghouls and creepy imagery.
PHANTASY STAR ONLINE 2: NEW GENESIS
Explore and fight your way through enemies in this online action adventure game. Team up with others online and take down monstrous enemies.
If you're familiar with the Xenoblade Chronicles and Monster Hunter series, this has similar battle mechanics.
CROSSFIRE X
A sprawling global conflict rages between the Global Risk and Black List mercenary factions in an immersive and cinematic single-player experience from Smilegate Entertainment and Remedy. This new first-person shooter is coming in 2020.
FABLE
A new game in the Fable series is coming. Not much was shown, but fans can return to a land of fantastical creatures and wondrous places. Developed by Playground Games for Xbox Series X and Windows 10.