Xbox Live Gold Prices Increase to $120 Per Year in Apparent Bid to Boost Game Pass Subs
Update: Microsoft has cancelled the previously announced price increase, and Xbox Live Gold prices will remain the same. Additionally, fee-to-play games will no longer require a Gold subscription in the future. The original story is below.
-----
Xbox Live Gold is seeing what amounts to one of its biggest price increases since the service first launched. When all the numbers are crunched, new subscribers could be paying as much as $120 per year for a service that used to cost $60 for the same amount of time. The news was announced via an Xbox Wire blog post on Friday morning.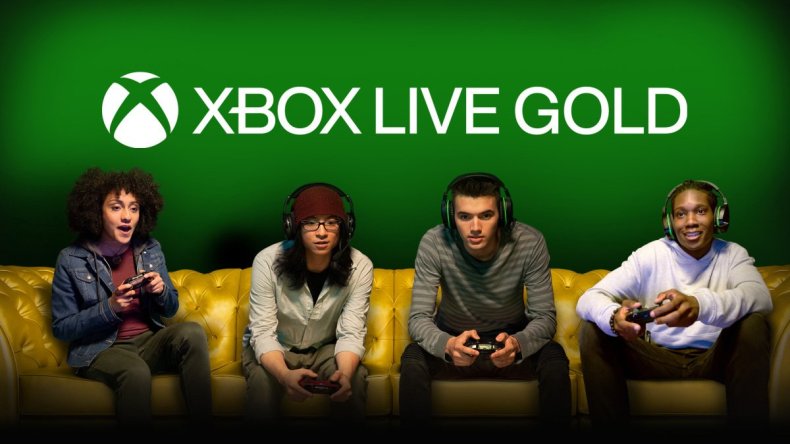 According to the source post, here's how the updated benefits shake out:
For new subscribers the prices will be: $10.99 - one month, $29.99 - three months, and $59.99 - six months.
Existing 12-month or six-month Xbox Live Gold subscribers who keep their subscriptions on auto-renew won't see a price change for now.
Existing one-month and three-month subscribers will see a price change within 45 days of being notified. The one-month cost will increase by $1, while the three-month fee will increase by $5.
If you opt to subscribe to Game Pass Ultimate (which includes Xbox Live Gold) your remaining Xbox Live Gold subscription time will be converted to Game Pass Ultimate time at no additional cost.
A significant detail that underscores this development is the complete removal of the one-year $59 Gold subscription offering from the Microsoft Store in July. With that in mind, those who want a full year of Xbox Live Gold access under the new plan are essentially compelled to spend $120 for two six-month subscriptions for that same amount of time.
Given the new payment scheme, it's difficult not to see this Gold price increase as a sneaky bid to boost the subscription numbers for Xbox Game Pass Ultimate. While that service technically costs $180 for a full year of service compared to the aforementioned $120, the subscription is also offered on a month-to-month basis, which allows those who might just want one or two months of Gold to get it more liberally, in addition to access to a library of 100 games on Xbox and PC, new Xbox Studios game releases on day one and the ability to play games via cloud streaming on Android devices. Simply put, while you're paying a bit more, the value prospect for getting Ultimate over Gold is now more obvious than ever.
Over the past two years, Microsoft has been working steadily to make Game Pass and Game Pass Ultimate an essential part of its Xbox console offering. While discussions following the removal of one-year Gold suggested that Microsoft might have been looking to do away with the fee for Gold access altogether, today's maneuver exhibits the exact opposite of that assumption. In short, Microsoft seems OK with up-charging its customers to serve the greater goal of making its long-term subscription plans appear more attractive.
What are your thoughts on the Xbox Live Gold price increase? Will you switch to Game Pass Ultimate moving forward? Tell us in the comments section!