Xbox Live Gold Price Increase Canceled and Free-to-Play Games Get Unlocked
Xbox Live Gold prices were about to double to a $120 annual price following an announcement Friday afternoon. However, after just 12 hours of fervent user backlash, Microsoft has since reversed the decision entirely and has instead opted to add value to the platform's online offering by letting gamers access free-to-play titles at no additional charge. The news arrives courtesy of a late-night update to Friday's price-focused blog post.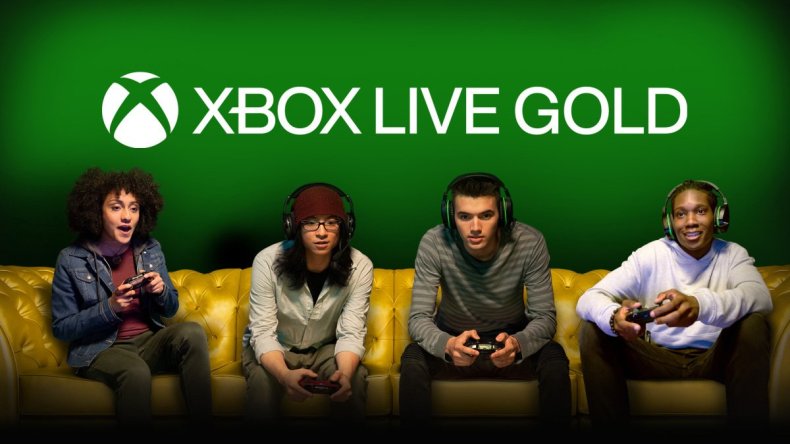 "We messed up today and you were right to let us know," the revised source post reads. "Connecting and playing with friends is a vital part of gaming and we failed to meet the expectations of players who count on it every day. As a result, we have decided not to change Xbox Live Gold pricing.
"We're turning this moment into an opportunity to bring Xbox Live more in line with how we see the player at the center of their experience. For free-to-play games, you will no longer need an Xbox Live Gold membership to play those games on Xbox. We are working hard to deliver this change as soon as possible in the coming months."
Keeping in line with the above message, Xbox Live Gold prices will, in fact, stay the same as subscribers currently know them.
One month: $9.99
Three months: $24.99
Six months: $39.99
12 months: $59.99
Friday afternoon was a rough time for Microsoft, as gamers across the globe voiced their displeasure with a price hike that would, for new subscribers, force players to pay as much as $120 a year for online service access. This price hike, combined with the fact that Gold is still required to access free-to-play games like Fortnite, Rocket League and Apex Legends, severely undercut the value of the service compared to what's available on PC and Sony's PlayStation Plus. Plus currently offers a $59 annual subscription with free access to free-to-play titles, so the reversal effectively brings the prices and value of both services back to a place of parity.
Microsoft essentially doubling the price of Gold compared to its competitors hardly went unnoticed, as popular Twitter accounts took the now-reversed change as an opportunity to point out the flagrant cost disparity. To the decision's biggest detractors, the Xbox Live Gold price increase was commonly seen as a bid to push consumers toward subscribing to Microsoft's $180 annual Xbox Game Pass Ultimate service that includes Gold and access to a large catalog of Xbox and PC titles.
By effectively making Gold a worse deal without increasing the price of Game Pass Ultimate, the latter offering becomes a more attractive package. Large swaths of gamers perceived the new pricing structure as predatory, and the widespread negative response has ultimately given way to a better deal. The reversal is a win for consumers, and, now that free-to-play games are actually free on Xbox, the value add is a quiet win for Microsoft as well.
What are your thoughts on Microsoft reversing its Xbox Live Gold price increase? Has the company earned back your trust? Tell us in the comments section!