Xbox Series S Review: The Best New Xbox for Most Gamers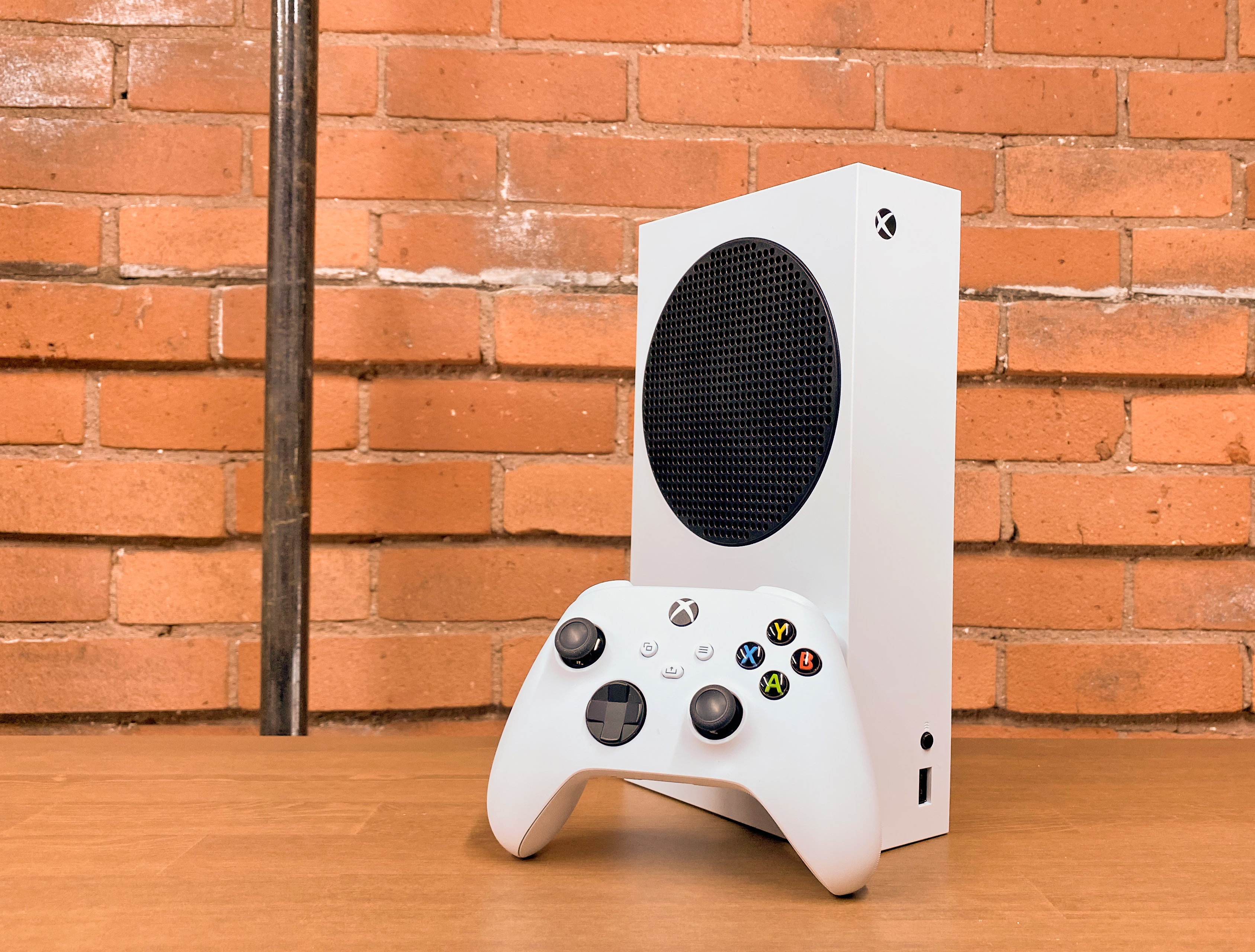 The Xbox Series is arguably the best value in next-generation gaming. The cheaper console is $299.99, plays the same games as the more expensive Series X, and fits many gamers' needs. Plus, it's dramatically more affordable.
During the past week, we were able to play several games optimized for the Xbox Series S and Series X. We tested the Series S with an older Vizio M series and the new Vizio OLED to see how the Series S graphics look on a range of screens and to test the new features.
The Xbox Series S is $299.99, and it arrives on November 10. You can look for it in stock at Amazon, Best Buy, Walmart, Target, GameStop and Microsoft.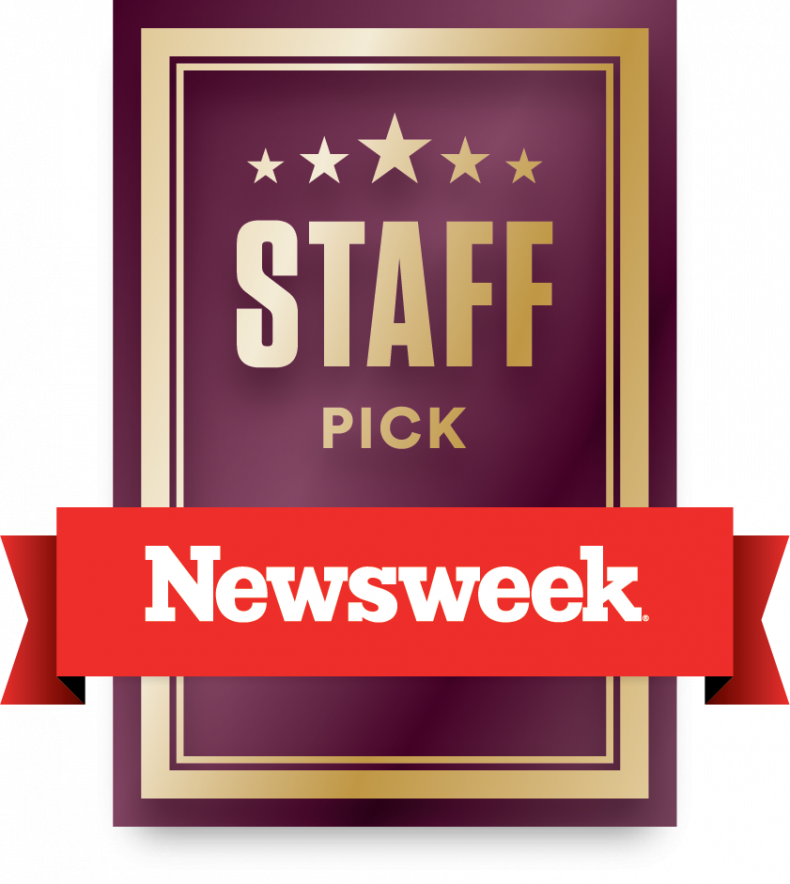 Is the Xbox Series S Worth It?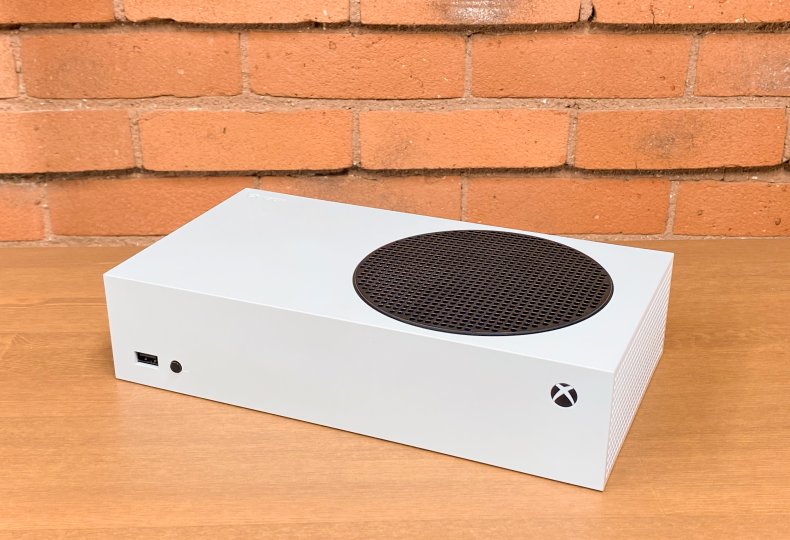 There are important distinctions between these two consoles. The cheaper Xbox Series S is fast, delivers beautiful gaming graphics, supports Quick Resume to get you back into games quicker and speedier load times in games.
This cheaper Xbox does come with some limitations. It doesn't support 4K gaming at 60 FPS, it offers half the storage and there is no disc drive. Developers may not always provide the same experience as on the Series X, but the same games will be available on both consoles.
While there is no native 4K gaming support, the Series S can upscale games to 4K and it does stream movies and entertainment in 4K.
Testing Xbox Series S optimized games like Forza Horizon 4 and Gears of War 5 yielded fluid and beautiful gaming experiences on the Series S. Playing Xbox One games via backward compatibility was a breeze, and the games looked great.
We miss the physical drive disc drive since we bought many of our previous games on disc, but with a Game Pass Ultimate subscription, we can play a number of our favorites without re-buying.
The smaller internal storage size may be an issue for some gamers. We ran out of space after quickly installing several of our favorite games. With 379GB available, gamers will need to switch between games installed or look into purchasing external storage.
We enjoy the gaming experience that the Series S provides and the overall value compared with buying the Xbox One X or Xbox One S.
Xbox Series S Gaming & Performance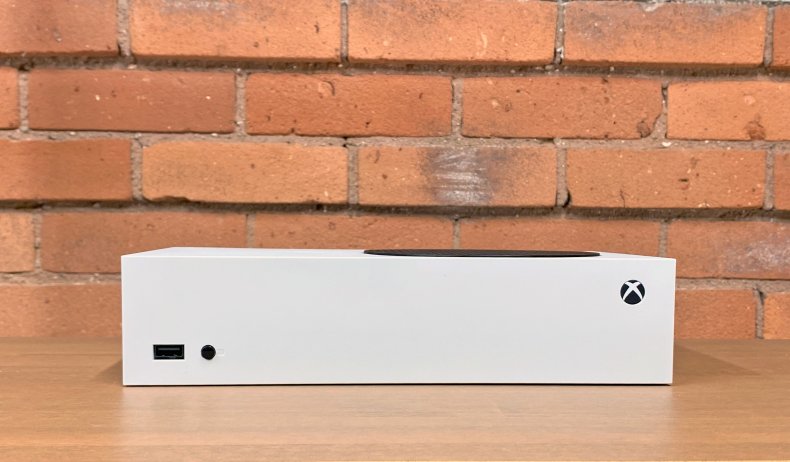 When plugging in the Xbox Series S to a compatible TV, you will see a prompt to enable the highest resolution and frame rates. If you connect to a TV with an HDMI 2.1 port, the console will also prompt you to set up auto low latency mode and variable refresh rate. This simplifies getting the best visual experience possible right out of the box, but you can fine-tune the settings.
Gamers who choose the cheaper new Xbox are passing on higher-end graphics. Note that we said graphics and not speed. The Xbox Series S is fast, and everything feels fluid.
Playing Forza Horizon 4 and Gears of War 5 with optimizations delivered super-fast load times, great looking graphics and the Series S handled the fast-paced games with ease.
The Xbox Series S enhancements are in the details that fill in the game. This includes better lighting, better shadows and more details in the environment. Collectively, these add to the immersion, though you may need to look closely to appreciate the difference at times. The difference is similar to noticing how many details were missing in the world around you when you put on a new pair of glasses for the first time.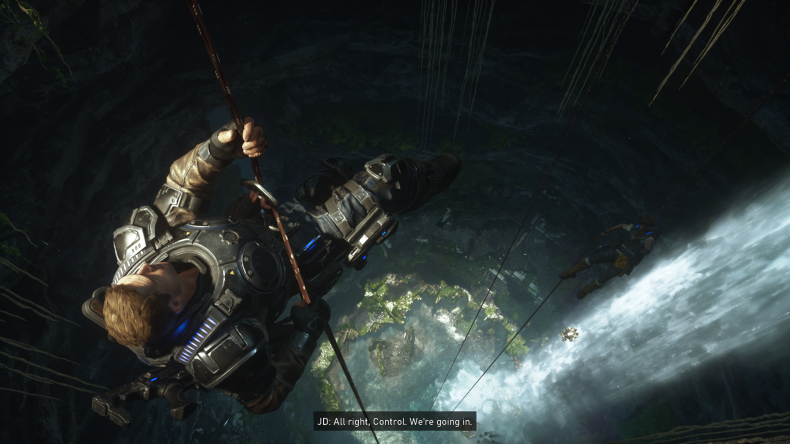 The most significant difference between the Series S and Series X while playing games is that the Xbox Series S resolution is 1440P at 60 frames per second, compared with 4K at 60 frames per second on the Xbox Series X. Some gamers will see this difference, especially when connected to a high-end display.
Gears of War 5 can run at higher frame rates while playing multiplayer, as high as 120 frames per second on the Xbox Series S. This requires a TV or gaming monitor capable of supporting 120hz refresh rates.
The Xbox Series S supports ray tracing, which is essentially a better way of handling lighting in games for a more realistic environment. This feature will make a more significant difference as more Series S enhanced games come to the market.
We've not yet had the chance to test the Xbox Series X, but we did put the Series S up against the Xbox One X and found the Xbox Series S graphics edged out the Xbox One X.
Xbox Series S Design, Storage and Controller
The Xbox Series S is the smallest next-generation gaming console. Without a disc drive, Microsoft is able to keep the form factor small, which means it fits into most entertainment stands better and still allows for proper ventilation.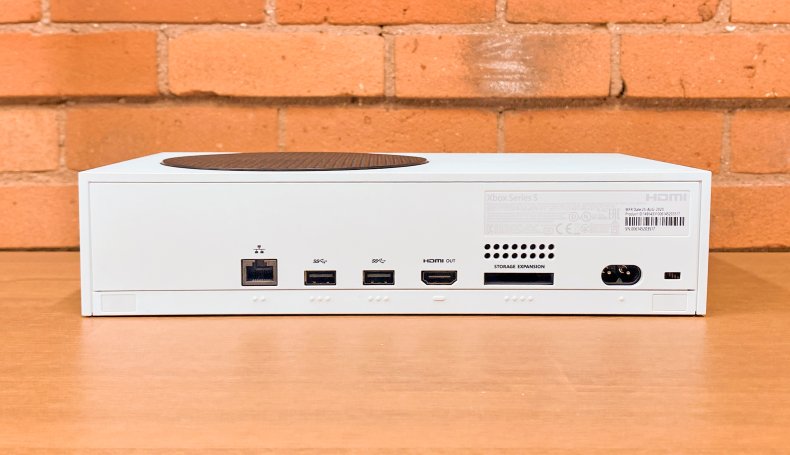 Microsoft offers the console in white, with a black circle on the top and includes a matching white controller. There is one HDMI 2.1 port, three USB 3.1 Gen 1 ports and an Ethernet port. The console supports 802.11ac dual-band Wi-Fi to connect to the internet, and with our setup, we experienced very good speeds for downloading games.
There is an Xbox Series S Storage Expansion Card slot that accepts a special SSD to add more storage space. Currently, Seagate only sells a 1 TB Storage Expansion Card for the Series S for $219.99. The internal storage and this Expansion Card are the only places to store Xbox Series S games, but gamers can buy a traditional SSD or hard drive and plug it in with USB to store and play Xbox One games.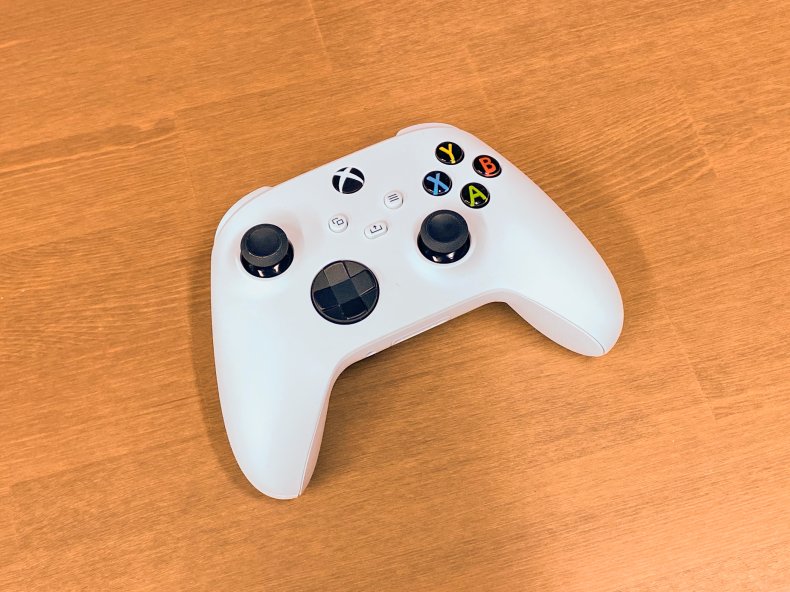 Microsoft didn't change the controller style much for the Xbox Series S, but there are important changes. It is slightly smaller to fit more hand sizes better, and it has small tactile dots on the trigger and bumper buttons, making them easier to find and grip. The new D-Pad is more tactile with a distinctive click. A new share button makes it easier to share your favorite gaming moments.
The Series S controller runs on two AA batteries, and there is a USB C port that allows you to charge an optional rechargeable battery pack. The Xbox Series S does not feature a USB C port, so gamers need a USB A to USB C cord to charge or to play wired.
Newsweek may earn a commission from links on this page, but we only recommend products we back. We participate in various affiliate marketing programs, which means we may get paid commissions on editorially chosen products purchased through our links to retailer sites.