Xbox Series V Rumor Seems Fake, Says Xbox Series S Leaker Brad Sams
Xbox Series S made waves earlier this week thanks to a leak from Thurrott writer Brad Sams, and, given his expertise, Sams has something to say about the latest rumors surrounding Microsoft's family of next-gen consoles. Have you seen Facebook posts or heard friendly chatter about the possibility of an Xbox Series V launching for $399 this holiday season? Sams, while not totally dismissive of the idea, thinks you should keep your expectations in check.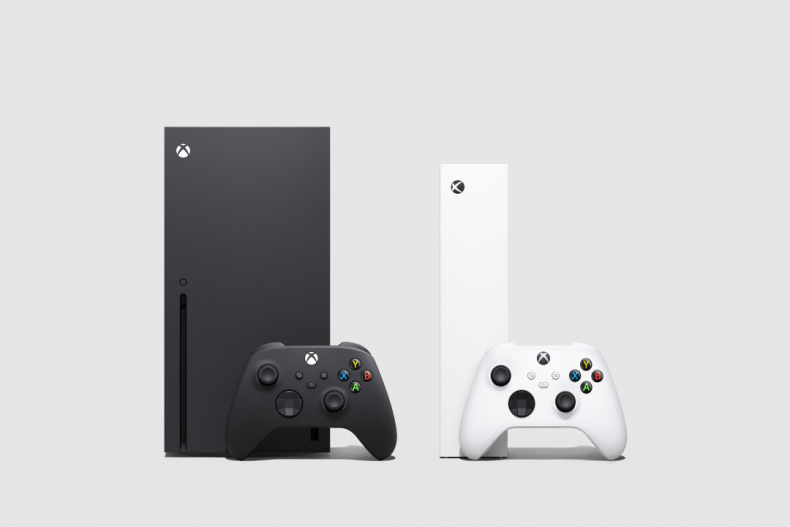 The fervor around the Xbox Series V began late Thursday evening, when Twitter user Idle Sloth shared a picture of what they claimed to be the Xbox Series V. Codenamed Project Edinburg, the box essentially looks like a thinner and slightly shorter version of the Xbox Series X that doesn't appear to feature a front USB drive like its other two confirmed family members. Theoretically speaking, it's presumed that, if the Xbox Series V exists, it would be priced in between the $299 Series S and $499 Series X to satisfy those looking for a $399 next-gen console.
The situation seems plausible for a Microsoft that's been desperate to gain lost ground after seven years of Sony's dominance with the PS4, but, despite the rumor's hundreds of retweets and thousands of likes, Sams isn't buying it. On his latest episode of his series called The Sams Report, the Xbox Series S leaker opened the show by discussing the Series V speculation. "I have not heard anything about this," Sams said with authority. "I'm not saying it's real, I'm not saying it's not real, but my hunch leads me to believe that this is not real."
To explain his reasoning, Sams offered a few basic points to suggest the Series V sounds like a very un-Microsoft maneuver. For one, Microsoft has mostly stuck to the S and X naming convention for multiple generations at this point. Introducing a Series V now would only further confusion about a unique product lineup that prompts additional questions as it is. If the Series V is indeed an all-digital version of the Xbox Series X, it would be more in the line of recent Microsoft namesakes to call it the Xbox Series X All-Digital Edition instead. He also feels that a presumed $100 price reduction for cutting out a disc drive seems too high.
Along those same lines, Sams also raised questions about the Series V's purported discless design. While it looks like the Series X, it doesn't make logical sense that the V would be shorter and lack a prominently placed USB slot on a digital device.
All things, considered, then, Sams doubled down on his initial assertion, saying "I personally don't think the Series V is a thing. I would be pleasantly surprised if Microsoft comes out with a console that sits in the middle." In other words, while it's not impossible for this rumor to be true, a qualified leaker isn't betting on it. Based on credentials alone, though, one might be wise to trust the reporter who just offered one of the biggest gaming scoops of the year over a niche Xbox news Twitter handle with a few thousand followers.
Xbox Series S and Xbox Series X are set to release November 10.
What are your thoughts on the Xbox Series V rumor? Would you like it to be true? Tell us in the comments section!