Xbox Series X Revealed: Price, Specs and Release Date as New Console Unveiled
Microsoft has announced that the next-gen Xbox video game console will be named Xbox Series X. The name and design were revealed at the Game Awards on December 12.
Here's everything we know so far, including Xbox Series X specs, release date, price and more.
Xbox Series X Specs
In its press release announcing the new console, Microsoft kept specific performance details vague, but did clarify some details of the components under the hood.
The CPU will be a custom AMD ZEN 2 chipset, accompanied by a custom GPU built on the AMD RDNA architecture, with ray-tracing touted as a standout capability. Confirmation of a solid-state drive should be welcome news for those sick of loading times.
Microsoft also claimed that the new console handles "4K at 60FPS, with possibility of up to 120FPS, including support for Variable Refresh Rate (VRR), and 8K capability."
This obviously falls short of detailed information on its capabilities, so we turn to rumours for specifics. As reported by Windows Central's sources, Series X might boast:
CPU: 8-core targeting around 3.5 GHz.
GPU: Xbox Series X GPU and custom processor.
Compute Power: 12 TFLOPS.
RAM: 13 GB for games, 3 GB for operating system (16 GB total).
Storage: Custom non-volatile memory express solid-state storage (NVMe SSD).
In an interview with GameSpot, Phil Spencer, Microsoft's Xbox chief, said: "We wanted to have a dramatic upgrade from the Xbox One base console. So when we do the math, we're over eight times the GPU power of the Xbox One, and two times what an Xbox One X is."
For comparison, here are the Xbox One X specs:
CPU: 2.3 GHz AMD-customized Jaguar Evolved (8-core).
GPU: 1172 MHz AMD-customized UC RX 580.
Compute power: 6 TFLOPS.
RAM: 12 GB GDDR5.
Storage: 1TB HDD.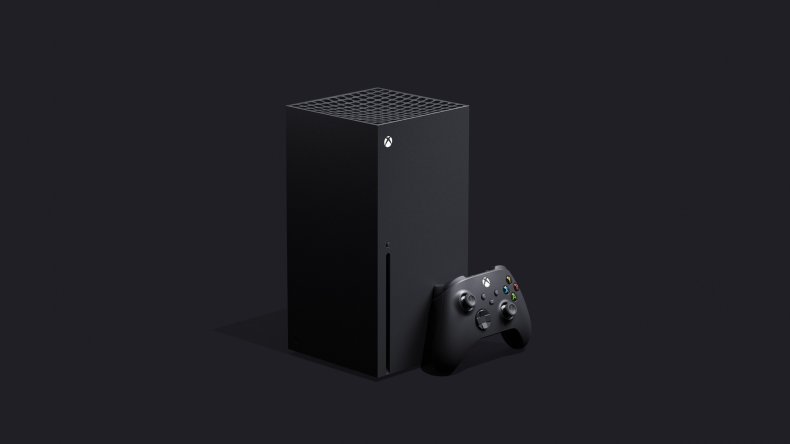 Xbox Series X Price
Microsoft has yet to announce how much the Xbox Series X will cost.
The original Xbox One (without the maligned Kinect bundled) went for $399 at launch in June 2014. The revised "Elite" model boasting a hybrid SSHD storage drive and bundled with the Xbox Elite controller went for $499 in August 2015. The Xbox One X cost $499 when it was released.
Based on these figures, one could speculate that the Xbox Series X will hit shelves at a price point of at least $499. Of course Microsoft will be keeping its cards close as there is a Sony PlayStation 5 on the horizon and no doubt competitive pricing tactics will play a big role as we approach launch.
Rumours have long been floating around that Microsoft is planning a pared down and cheaper version of the Xbox Series X, though there are no official lines on this right now.
Xbox Series X Release Date
Microsoft announced that the Xbox Series X will go on sale during the holiday season of 2020, typically meaning between October and December, but an exact date has yet to be announced.
The Xbox 360 was released on November 22, 2005, and the Xbox One was released on November 22, 2013, so the Xbox Series X could arrive in November 2020.
Sony's competing Playstation 5 is also pegged to be released around the end of 2020, so being first to market with a next-gen console will be top of mind for both companies.
Will the Xbox Series X be backwards compatible with older games?
Microsoft stated that customers will be able to play "thousands of your favorite games across four generations of gaming" on the Series X, meaning that it likely continues the big selling point for owners of older generation titles being able to use their library on the new console.
This feature on Xbox One consoles was free; game owners simply popped in their disc or downloaded it from Xbox Live to run in an emulated environment on the new console.
Xbox fans will also be able to use their Xbox accessories from previous generations on the new Xbox Series X.
Spencer said in a statement: "Leading the way with our first-party titles including Halo Infinite in 2020, we're committed to ensuring that games from Xbox Game Studios support cross-generation entitlements and that your achievements and game saves are shared across devices."
Xbox Wireless Controller
Microsoft announced the new Xbox wireless controller, which will come with every Xbox Series X. It will be compatible with Xbox One and Windows 10 PCs.
In a statement, Spencer said: "Its size and shape have been refined to accommodate an even wider range of people, and it also features a new Share button to make capturing screenshots and game clips simple and an advanced d-pad derived from the Xbox Elite Series 2 Wireless Controller."