Xbox Series X Restock Updates for Antonline, Target, Best Buy and More
The Xbox Series X has been difficult to get a hold of, and although it's not been as elusive as the PS5, the next-gen Microsoft console has failed to be readily available since its launch two months ago. Xbox fans who are still looking for the console will be wondering: when will the Xbox Series X be back in stock?
Although there are no official restock dates for Xbox Series X and Series S, some retailers are expected to be releasing more consoles soon. Find out below what the latest updates are on Xbox Series X stock at Antonline, Target, Best Buy and more.
Antonline Xbox Series X Restock
Antonline said earlier this month that it would restocking PS5 and Xbox Series X consoles in January. The PS5 console became available last week but the Xbox Series X has not been restocked yet, so Xbox fans may want to keep an eye on Antonline, as the retailer will likely be releasing more Xbox Series X consoles soon.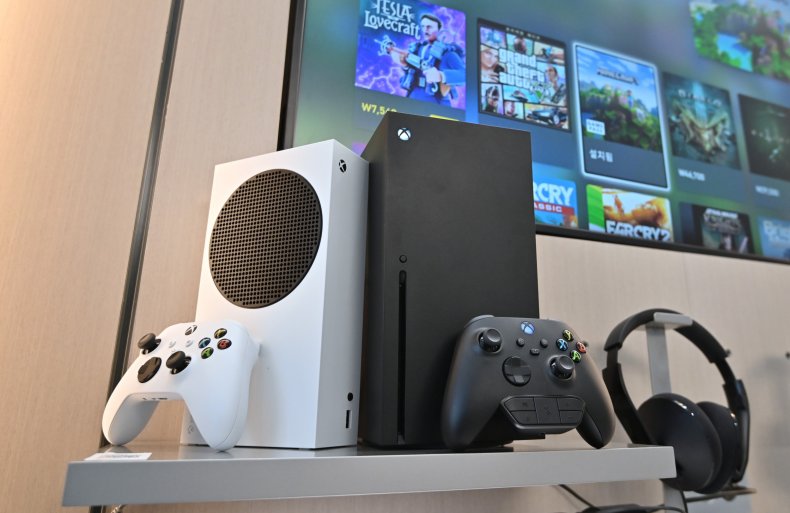 Target Xbox Series X Restock
The Xbox Series X and Xbox Series S are both marked as "sold out" on the Target website after customers were previously directed to check inventory at stores within a 50-mile radius.
Some gamers believe this could be a sign that Target may be getting ready to release more next-gen consoles, as retailers sometimes update their websites shortly before a drop.
Best Buy Xbox Series X Restock
Best Buy's Xbox Series X and Series S consoles and bundles are all marked as sold out and Best Buy has not announced when more will become available. However, some gamers suspect that Best Buy may release more PS5 consoles soon, so the same could be true for Xbox consoles.
Although nothing is confirmed, it would be worth checking out Best Buy's website frequently just in case.
Newegg Xbox Series X Restock
The Xbox Series X console is marked as sold out on the Newegg website but it has an "auto-notify" button. Although Newegg has not announced when the next-gen Microsoft console will be available, sign up for alerts from Newegg to be alerted when the retailer restocks the console.
Walmart Xbox Series X Restock
The Xbox Series X console is not displaying on the Walmart website as customers are met with the following message: "Oops! This item is unavailable or on backorder."
Walmart has not revealed when more Xbox consoles will be in stock and Walmart does not always warn customers ahead of time.
Make sure to follow Xbox restock accounts on Twitter and check back at Newsweek for more updates.
Newsweek has affiliate partnerships. If you make a purchase using our links, we may earn a share of the sale.