The Xbox Series X will be restocked at Best Buy today, and with just 10 days to go until Christmas, it's a great opportunity to try to purchase the highly coveted next-gen console. However, should gamers be unlucky with today's drop, there are still options.
The new Xbox consoles were released on November 10, though fans have had a hard time getting their hands on them. Along with the PS5, the Xbox Series X has been in limited stock and has continued to sell out almost immediately each time it becomes available.
It will likely be a similar story at Best Buy today, though as the retailer announced the release a day before, gamers can now prepare, and will hopefully be ready as soon as the Xbox Series X goes live on the website.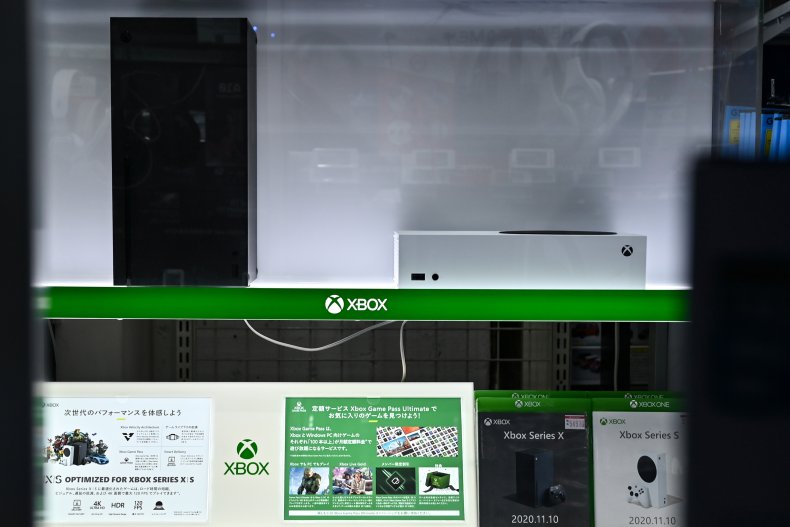 Best Buy Xbox Series X Restock
Best Buy will restock the Xbox Series X console today, December 15. The consoles will be restocked online sometime after 9 a.m. ET or 8 a.m. CT, though no specific time has been announced yet. Therefore, be ready on BestBuy.com at 9 a.m. ET but be prepared to wait.
The Xbox Series X and the PS5 consoles will be available to order online from Best Buy and picked up curbside.
Walmart Xbox Series X Restock
Walmart appears to be ending in-store purchases of the Xbox Series X and will instead move sales online for the foreseeable future. Shoppers spotted signs instore alerting them that that the next-gen console could not be bought in store any longer and that they should head to the Walmart website.
However, the Xbox Series X is unavailable on the Walmart website so it is unclear when the console will become available.
Amazon Xbox Series X Restock
The Xbox Series X is not available at Amazon right now. Amazon has been restocking the console without warning so keep an eye on the website. Increase your chances of being ready when the website restocks by turning on Twitter notifications for accounts that have been sharing Amazon stocks in recent weeks.
Target Xbox Series X Restock
Track your local Target's Xbox Series X stock using inventory checkers PopFindr and BrickSeek. Although their figures are for reference only and may not reflect the stock ready to be sold, it may be helpful to use these sites as a guide.
When Target has more Xbox Series X stock, the console will be available to purchase online with curbside pickup.
Newsweek has affiliate partnerships. If you make a purchase using our links, we may earn a share of the sale.