Xbox Series X Restock Updates for GameStop, Best Buy, Walmart and More
The Xbox Series X is hard to come by, and though it is occasionally restocked by major retailers, supply has not yet met demand.
Xbox fans who have not been able to get their hands on a console yet may have to wait a few more months for the Series X to become readily available, and unless they get lucky with the limited stock that infrequently becomes available at stores like GameStop and Antonline, waiting may be the only option.
Phil Spencer, executive vice-president of Gaming at Microsoft, has said that they are working on increasing stock to meet demand, but said: "We'll have supply cranking up over the next, what, four, five, six months. And that's when I expect to see really that demand profile start to be met."
Until then, the only way to purchase an Xbox Series X or an Xbox Series S is to keep a close eye on retailer's websites and to follow Twitter accounts like @Wario64 who update their followers on gaming news, including next-gen console drops.
Find out below what the latest updates are on Xbox Series X stock at stores like GameStop, Best Buy, Walmart, Target, and more, and find out how to increase your chances of buying a Microsoft console.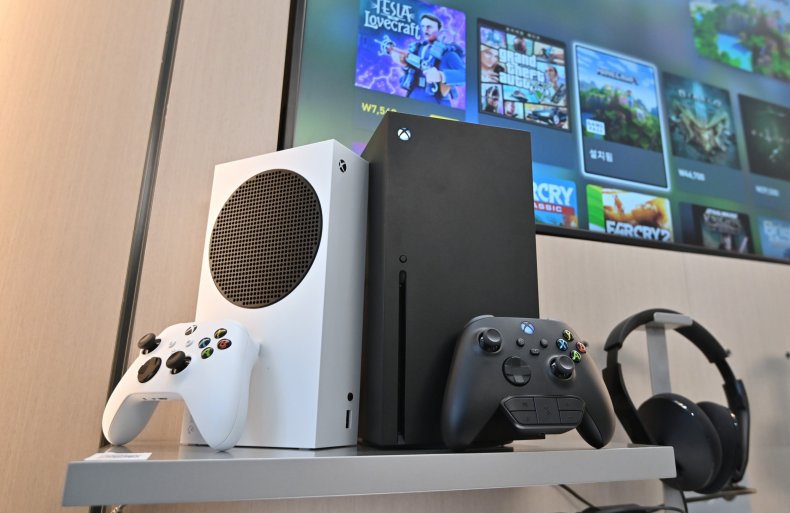 GameStop Xbox Series X Restock
GameStop released two Xbox Series X console bundles on Thursday but they have since sold out. Gamers were alerted to the restock by Twitter user @Wario64 who shared links to the bundle just before they went live.
Best Buy Xbox Series X Restock
At the time of writing, Best Buy is generally out of stock of the Xbox Series X and Series S. However, Best Buy released more PS5 stock on Thursday with little warning, so the same may happen for the Xbox consoles, too.
Walmart Xbox Series X Restock
Neither the Xbox Series X nor the Xbox Series S is displaying on the Walmart website. When searching for the next-gen Xbox consoles, shoppers are met with the following message: "Oops! This item is unavailable or on backorder."
Target Xbox Series X Restock
Target's Xbox Series X stock varies by Target store. The console is generally sold out right now, but it would be worth using the Target store locator option to check if there are any Xbox Series X consoles at stores within 50 miles.
Antonline Xbox Series X Restock
Antonline announced on January 4 that they would be releasing more PS5 and Xbox Series X consoles in January. Since then, Antonline has released more PS5 stock, but Xbox Series X bundles have not been made available yet.
Therefore, it is likely that Xbox Series X bundles will be arriving at Antonline sometime this month, so keep an eye on Antonline's social media pages to be alerted if and when stock is available.
As the Xbox Series X remains elusive, stay on top of the latest restock updates by following Twitter accounts that share links to Xbox drops and check back at Newsweek for more updates.
Newsweek has affiliate partnerships. If you make a purchase using our links, we may earn a share of the sale.