The Xbox Series X is in short supply, as most major retailers are sold out. However, Microsoft has said it is working with retailers to replenish the stock.
Gamers have had a hard time buying the Xbox Series X and the digital Xbox Series S version since launch day, as Microsoft has not released a timeline for when stock will become available, it doesn't seem as though finding a console will become any easier anytime soon.
The best bet of purchasing an Xbox Series X or S console right now is to be fully prepared for when a retailer releases more stock. As the major retailers are not warning customers ahead of time, this will also be a challenge.
Read up on the latest Xbox Series X restock updates below to find out how to be in with the best chance of purchasing a console.
Xbox Series X Walmart
Walmart has removed both the Xbox Series X and Xbox Series S from its website, as well as the PlayStation 5. When searching for the Xbox Series X, users are met with the following message: "Oops! This item is unavailable or on backorder."
As with the PS5, Walmart has blocked inventory checker BrickSeek from sharing information on the Xbox. According to BrickSeek: "At the request of the retailers, search results for this item have been disabled."
Like the PS5, the only way to get an Xbox Series X may be to turn up at your local Walmart and ask if they have any in stock, or if they know when they next will. Remember to be polite to employees as they may not be allowed to sell the consoles.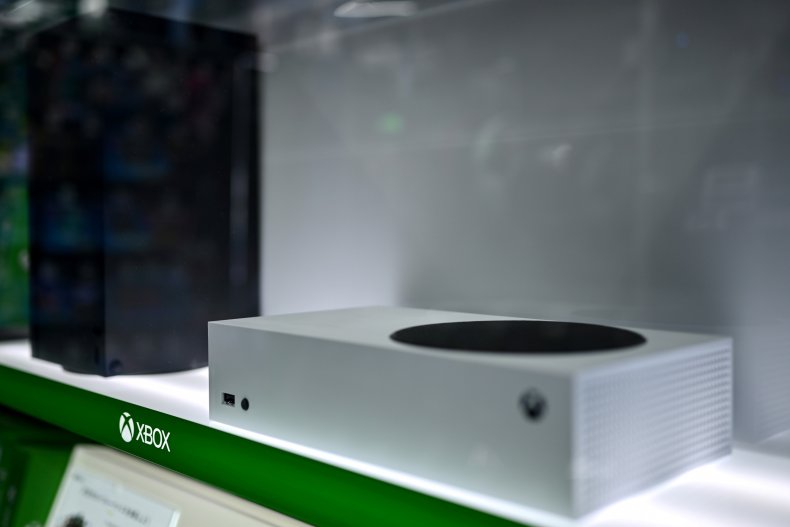 Xbox Series X Target
The Xbox Series X is not available to order for delivery online at Target. Instead, gamers will need to check their local store's inventory using the Target website or app, and if they have any consoles, order for pick up.
Keep an eye on inventory checkers like PopFindr and BrickSeek, who are still showing stock information for the Xbox Series X at Target.
Xbox Series X Restock
The Xbox Series X is currently out of stock at Amazon, Best Buy, Costco, and GameStop.
However, gamers should not lose hope yet as Jerret West, CVP at Microsoft Gaming, said in a blog post on Thursday: "Your overwhelming response to the launch of Xbox Series X|S has been staggering and heartening at the same time.
"We can't wait for everyone who wants to experience gaming on Xbox Series X and Series S to do so and are working with our retail partners to replenish stock as quickly as we can."
While Microsoft has not confirmed any dates, it is good to know that the team is aware of the demand and are working to get more consoles available.
In the meantime, follow Twitter accounts that share Xbox Series X drops and pay attention to rumors circulating on social media, just in case. Join Discord channels and follow Reddit thread where fellow gamers discuss drops and how they managed to get their hands on the elusive console
Finally, check back with Newsweek as we publish updates on both the Xbox Series X and PlayStation 5 consoles.
Newsweek has affiliate partnerships. If you make a purchase using our links, we may earn a share of the sale.