Xbox Series X Restock Updates for Target, Walmart, Best Buy and More
The Xbox Series X and Series S consoles are generally out of stock as the next-gen Microsoft console remains in high demand. Although Xbox fans have had an easier time getting their hands on the Xbox Series X than PlayStation fans have had trying to get the PS5, the Series X and Series S are not always readily available to buy.
Major retailers like Target, Walmart, and Best Buy are currently out of stock of the Xbox Series X and Series S, and no retailers have announced any restock dates at the time of writing.
However, since the console's launch, retailers have been quietly making limited quantities available, so there is a chance that more Xbox consoles could become available in the near future.
Find out below what the latest Xbox updates are for major retailers and how to increase your chances of being ready when more stock drops.
Target Xbox Series X Restock
The Xbox Series X and Series S are generally out of stock at Target. However, the next-gen Xbox consoles' availability varies by Target store, so use the store locator to check stock at Target stores within 50 miles.
Target has not announced any restock dates, so keep an eye out for updates on the Target website and social media pages.
Xbox accessories are much easier to purchase, however, as the Xbox Series X wireless controller is currently in stock at Target.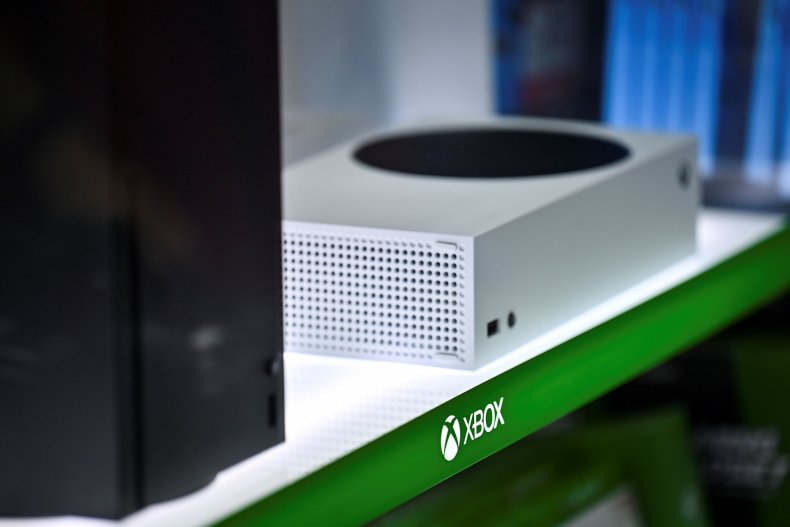 Walmart Xbox Series X Restock
The Xbox Series X and Series S are not appearing on the Walmart website as shoppers are met with the following message: "Oops! This item is unavailable or on backorder."
Walmart has not announced when it will be restocking the next-gen Microsoft console so keep checking the Walmart website and social media channels, especially Twitter.
Walmart has alerted its customers to restocks in the past, so it is definitely worth following Walmart's social media pages in case they decide to warn their customers ahead of time again.
Best Buy Xbox Series X Restock
The Xbox Series X is sold out at Best Buy, but the Xbox Series S is marked as "unavailable nearby." Check the Best Buy website to see if stores near you have any Series S consoles in stock.
Previously, Best Buy has released Xbox stock with no warning so to be ready if and when more consoles become available, frequently check the Best Buy website and follow Best Buy on Twitter.
Antonline Xbox Series X Restock
Earlier in January, Antonline said on Twitter that it would have more PS5 and Xbox Series X bundles available this month. Antonline has since made the PS5 available, but not the Xbox consoles.
Gamers should frequently check Antonline over the next few weeks as there's a possibility that the store will be restocking Xbox Series X and Series S bundles.
For more Xbox updates, follow gaming accounts on Twitter and check back at Newsweek.
Newsweek has affiliate partnerships. If you make a purchase using our links, we may earn a share of the sale.