Xbox Series X & S Preorder Date Will Hold Unlike PS5 Mess, Insider Says
Xbox Series X and Xbox Series S are expected to be available for preorder September 22 at 11 a.m. EDT, and one industry insider suggests Microsoft has taken great care to ensure retailers stick to the hardware maker's announced date and time. This news arrives following frustration that emerged for those trying to secure a PlayStation 5 Wednesday evening.
In a recent Twitter post, Game Awards host and beloved industry insider Geoff Keighley said he believes Xbox Series X and Series S preorders will go much smoother when they go live on Tuesday. After tweeting the global preorder times on Friday, he added "I've heard that Xbox will be penalizing retailers by lowering allocations if they break these embargoes, so hopefully these times will hold." Being short on stock for two of the year's most cherished holiday items doesn't sound like a risk stores like Amazon and Walmart would be willing to take, which is precisely why Keighley expressed comfort in the restricted arrangement.
This assurance arrives two days after Sony bungled its preorder plan for the PlayStation 5. Despite officially tweeting to consumers that PS5 preorders would begin on Thursday, Walmart, Target, Best Buy, GameStop and Amazon all pushed their own product pages live Wednesday night. This meant those who listened to Sony's official statement were out of luck, as stock had almost completely dwindled by the early morning hours. In response, Microsoft, announced its official preorder time for the Series X and Series S.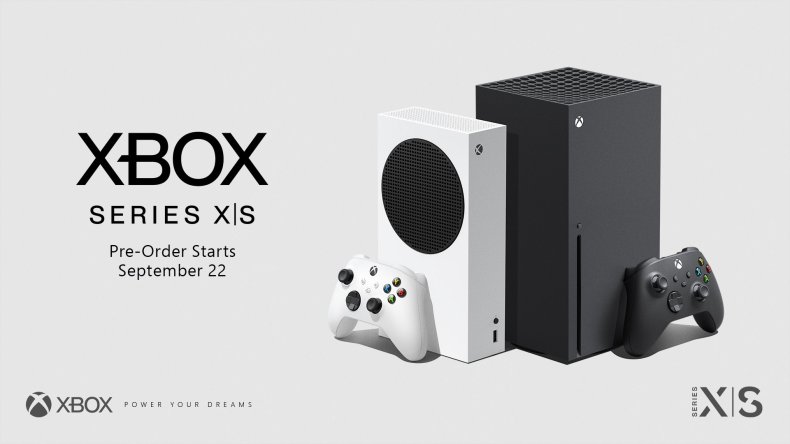 As comforting as Keighley's tweet may be, however, there are questions that remain. The idea of penalizing retailers that break the September 22 embargo certainly makes sense, but what happens if all stores decide to flout the rules at once? With Microsoft's physical store presence all but gone, would the hardware maker really be willing to reduce stock to every major store if the preorder embargo were broken? Such a move would leave many consumers without a shop to purchase an Xbox in November, possibly pushing them to buy a PS5 instead. Given how the dominoes progressively fell on Sony's side, it's also unclear if the competing hardware maker had a similar deal with its own sellers that they all slowly disagreed to.
Such a circumstance could give weight to recently dispatched Amazon emails sent to the vast majority of PS5 preorder customers Friday afternoon. "Due to high demand, you may not receive the item on the day it is released," the widespread message reads. Amazon has not officially commented on the specifics of these emails. In other words, Keighley's extra context should put Xbox Series S and X preorder hunters at ease, but we personally wouldn't take Microsoft's embargo as gospel. When it comes to any high-demand preorder, it always pays to be overly vigilant.
Xbox Series X and Xbox Series S preorders are expected to go live September 22 at 11 a.m. EDT.
Do you think Microsoft's preorder embargo will hold? Why did Sony's preorder plan fail so badly? Tell us in the comments section!