Xbox Series X Restock Updates for Walmart, Target, Best Buy and More
The Xbox Series X has been easier to purchase than the PS5, but that does not mean that the Microsoft console has not faced its own problem meeting demand since its launch in November.
The Xbox Series X and Series X consoles, priced at $499 and $299 respectively, have eventually sold out with each restock and are not always readily available, though gamers have had better luck getting their hands on the Microsoft console as opposed to the next-gen Sony PlayStation console.
The Xbox Series X and Series X consoles are expected to face shortages until April at the earliest, though the Xbox team has assured gamers that they are working on making more consoles available.
Phil Spencer, executive vice-president of Gaming at Microsoft, told Xbox Live director of programming Larry Hyrb that the company had asked manufacturer AMD if they could increase production to meet demand.
An increase in production of the GPU and CPU for the Xbox Series X and Xbox Series S, which is manufactured by AMD, would theoretically allow Microsoft to increase the production capacity for the consoles.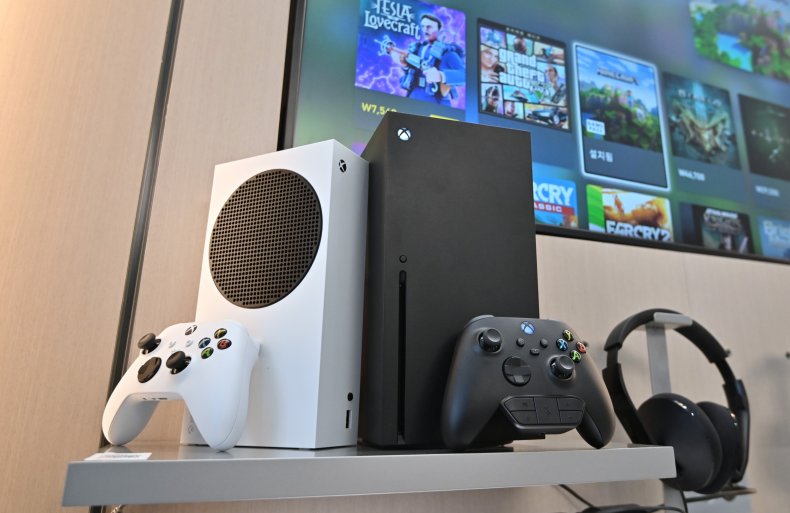 While Xbox Series X stock levels are expected to improve by April, it may be a little later, as Spencer said: "We'll have supply cranking up over the next, what, four, five, six months. And that's when I expect to see really that demand profile start to be met."
Until then, however, what are the latest Xbox Series X restock updates at major retailers like Walmart, Target, Best Buy, and more?
Best Buy Xbox Series X Restock
The Xbox Series S is currently available at Best Buy online at the time of writing, though the Xbox Series X is out of stock. The console is selling for $299 and there are bundle options available, too.
The console with an Xbox Game Pass Ultimate 3 Months and an extra controller included is available for $397.97, while a package that includes the game pass but not the controller is available for $329.98.
Walmart Xbox Series X Restock
The Xbox Series X is not available at Walmart at the time of writing. When searching for the Xbox console on the Walmart website, shoppers are met with the following message: "Oops! This item is unavailable or on backorder."
The Xbox Series S was available at Walmart on New Year's Day, and while it still appears on the website, unlike the Series X, it is marked as out of stock.
Target Xbox Series X Restock
Xbox Series X and Series S stock levels at Target vary by store. Use Target's store locator to check if there are any consoles at stores within 50 miles of your location.
Newsweek has affiliate partnerships. If you make a purchase using our links, we may earn a share of the sale.