Xbox Wireless Headset Announced: Pre-Order Details Revealed
Microsoft announced a brand new wireless headset Tuesday that will work for the Xbox Series X/S consoles.
The new accessory, which is scheduled to release next month, will bring wireless audio for Xbox users and the first wireless headset for the Microsoft consoles since the Xbox 360 days.
"We spent a lot of time in the audio testing chambers trying to characterize and understand how the headset reproduces audio in different room environments. It goes in your living room, game room, and dorm room and we want it to sound the best for all types of audio," said Erik Garcia, Project Architect and Lead told Xbox Wire. "In the same way, the team studied game-play to ensure great sounding chat, sensitive mic to prevent background noise."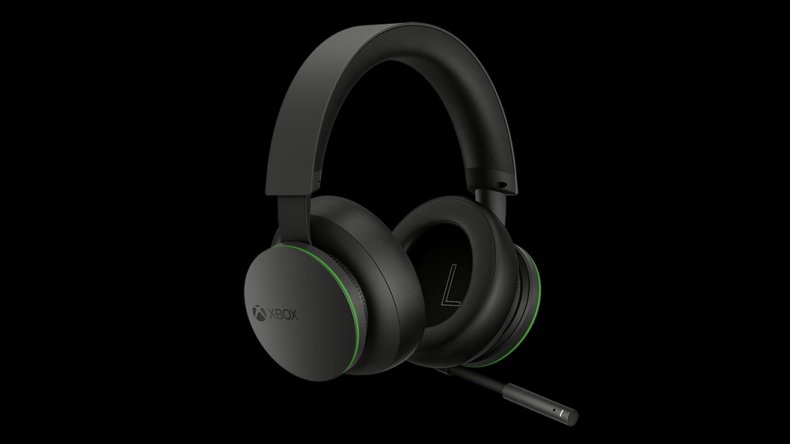 XBOX SERIES X/S WIRELESS HEADSET FEATURES
The new Xbox Wireless Headset is designed to connect with Xbox One, and the new Xbox Series X/S consoles. It's also able to connect to your PC as well as your mobile device via Bluetooth functionality.
Microsoft touts that the new Xbox Wireless Headset was created to improve every aspect of the company's previous gaming headsets.
It's lightweight and has large leather ear cups with an adjustable cushioned headband. The ear cups are also how gamers will be able to adjust the volume as well as game/audio chat balance, similar to Microsoft's Surface headphones.
These new wireless headphones also support Windows Sonic, Dolby Atmos, and DTS Headphone:X spatial sound technologies.
The microphone has been improved with Xbox party chat in mind. It has dual beamforming microphone elements that focus on speech audio vs. surrounding sound. Additionally, voice isolation tuning helps the mic pick up your voice rather than background ambient noise.
There's an auto-mute feature in the headset that automatically mutes your microphone, which can be toggled on or off, so you keep comms channels clear, while the manual mute button gives you privacy when you need it.
As for battery life, Microsoft revealed that it only takes 30 minutes of charging time to get four hours of play. You can reach up to 15 hours of battery life if left charging for three hours when the headset is not in use.
XBOX SERIES X/S WIRELESS HEADSET PRE-ORDER
The new Xbox Wireless Headset is scheduled to release on March 16, but gamers can pre-order today on the official Microsoft Store or at retailers such as Best Buy, GameStop, Walmart and more.
The Xbox Series X/S accessories will cost $99, the same price as Sony's PS5 Pulse 3D Wireless Headset.
What do you think of the new Xbox wireless headset? Let us know in the comments section.